Scene: A haggard figure knocks firmly on a white, wooden door and then sits on the step to catch his breath. Suddenly, the door swings open and sends the visitor catspraddling into a parked car. A mystical figure emerges from behind the door…
Patriot (shaken): Mr Live Wire, I presume?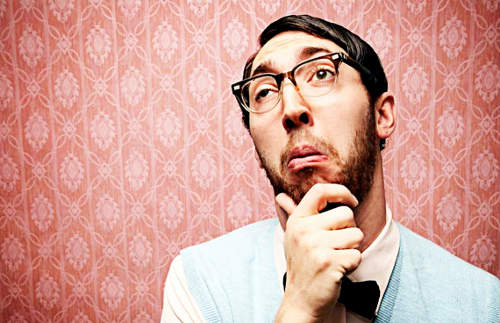 Live Wire: Who wants to know? Why were you knocking on my door?
Patriot: I have travelled far and wide in search of knowledge.
Live Wire: Here is your first lesson then. When you go knocking on someone's door, be sure you are ready for the answer.
Patriot: Thank you, oh wise one.
(He scribbles into a pocket sized diary).
Live Wire: What can I do for you?
Patriot: Mr Live Wire, please tell me what is happening to my country. It seems to be getting increasingly difficult to make heads or tales of anything anymore. I feel like I am not getting the full story.
Live Wire: That is because the Trinidad Express is behind a paywall. You have to pay for more than two paragraphs online.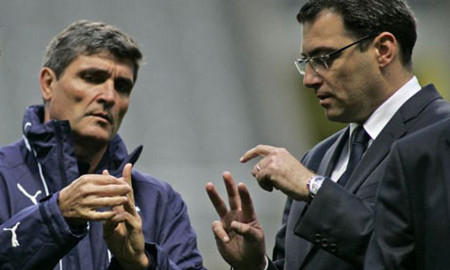 Patriot: Ahmm… No, that is not what I meant. But why would they do that online anyway?
Live Wire: It is called creating your own reality. CCN's directors still think the Internet is a street in Belmont somewhere and they don't understand why people won't pay for newspapers there.
Finance Minister Larry Howai does something similar when he is contemplating oil prices. And Jack Warner does it all the time when he is studying his former Cabinet colleagues' misdeeds.
Or when President Carmona trying to put a belt on his wife in smart.
Patriot: It is hard to believe what I read in the media sometimes.
Live Wire: You mean you are searching for the "dutty Sancho" tape?
Patriot: What?! No! What?! I mean… What tape are you talking about?
Live Wire: The UNC has a very strict recruitment policy. Sancho scored highly on hypocrisy and greed and, despite treating Central FC's finances like how Bill Cosby treated his dates, he was so broke at the start of this year that I heard a bailiff was looking for him. So that ticked off the box for incompetence too.
Once he did a demo tape that showed his plan for treating with young national athletes, he was a shoe-in for Sport Minister.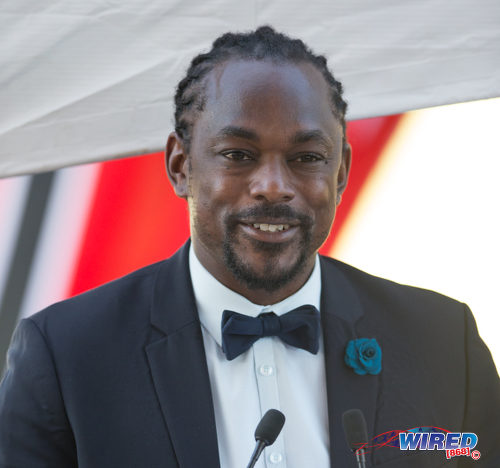 Patriot: You mean the sex tape?
Live Wire: I understand the correct term is "Elite Athletes Assistance Programme" which allows politicians to help themselves to elite athletes, whether for political favours or otherwise. Anil Roberts did it all the time with George Bovell III. And Glenn Ramadharsingh had a similar initiative for constituents who wanted HDC homes.
Patriot: I'm pretty sure the Elite Athletes Assistance Programme is designed to help prepare and reward athletes for success on the field.
Live Wire: Steups. Well, go and ask Jehue Gordon how come he ent get his house yet that the Government promised him for gold in the Moscow World Games, two years ago. Ask him!
But Dwayne Bravo not even sure of a pick on the worst West Indies cricket team of all time; yet he put on a yellow jersey, give Kamla a "high five" and end up with a Humming Bird Gold on Independence Day!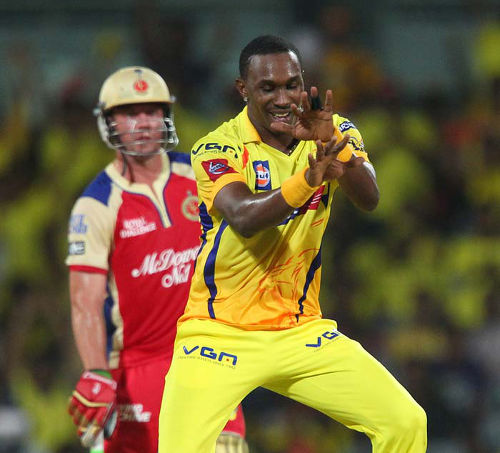 Patriot: Mr Live Wire, I am a patriot. I don't really want to get into the party politics…
Live Wire: Do patriots close their eyes when they cross the street? Or do they have to look left and right and make a judgment call like everybody else?
Patriot: Well…
Live Wire: Listen, two men broke out of Carrera on Independence Day and sneak back on to the mainland. The men risk a bullet in dey skin, shark bite, Guardia Nacional, Rasta City and Carenage traffic… All of that they do to see if they could vote on September 7. And you're here telling me about you don't want to hear about party politics because you're a patriot?
Patriot: But you yourself talk about Rowley's inconsistencies regarding the Integrity Commission. And how he criticise Jack and then pick his accomplice, Tim Kee, as PNM treasurer. And is you who tell me bout Faris Al-Rawi's family property on Alexandria Street that collecting $8.2 million a year in rent from the government although it never get used for a single day and government workers tip toeing around in offices that falling down…
And now you want to tell me about voting?! Nah man, Live Wire. You sounding like a hypocrite dey man!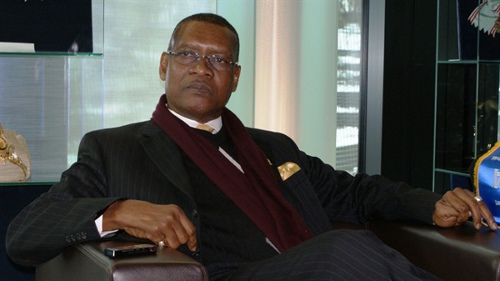 Live Wire: You raising your voice at me in front my own house? Mind I don't have you scampering out the road like Raziah Ahmed in San Fernando!
(The two men square off briefly before composure returns).
Patriot: Sorry, Mr Live Wire. I have been on edge recently. If I have a problem with Flow, I can change to Bmobile broadband immediately. If I buy a yogurt from the grocery and reach home and see it's spoilt, I can get a refund or go to the ombudsman. But who do I complain to when I have a problem with the representation I'm getting from my MP or a Cabinet member?
Live Wire: Just one second…
(He steps inside and returns with a doll).
Live Wire: Okay, hold the doll and show me where your MP touched you.
Patriot: It isn't just me. It is my country. Everybody's getting touched up this rounds. Everybody walking around in shame. Mr Live Wire, did we bring this on ourselves? Should we just give up on this whole political game and spoil our ballots like Hamel-Smith said?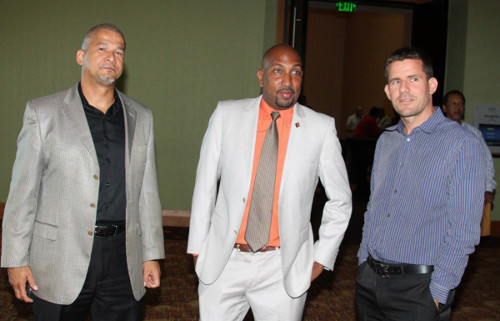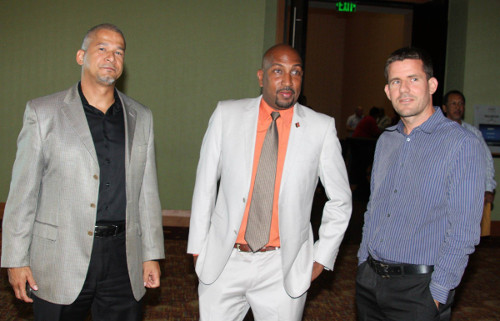 Live Wire: Spoil yuh ballot? You think this is a game and you could say "tips play over" on September 8th?! The only way you could spoil your ballot is if you vote for the party that gave Adolphus Daniell $34 million to not teach at Life Sport and then tell nurses it ent have no money;
The party that trying to lock up a woman for supposedly leaking information about unethical behaviour at NGC, but still giving Ish Galbaransingh million dollar contracts;
The party that look the other way when Haiti was bawling for its aid money but happy to use taxpayers' dollars to pay a Grenadian troll to throw rocks at journalists from under the bridge where she's living…
Patriot: And what about the PNM?
Live Wire: Listen, if you have a madam who can't cook to save her life. And she says to you: "doo doo, you want me to put a beef patty in the oven for you, this evening?"
You're sure there must be something better you could be eating than a damn patty but you have to eat, right? So you grit your teeth and say: "yes, honey."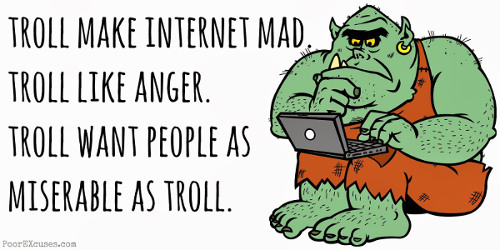 Patriot: So you are saying I should make the best of what is available?
Live Wire: Exactly. Between catching gas pains and a beef patty, the choice should be obvious.
Patriot: Thanks Mr Live Wire. I think I understand know what I have to do. Thank you for your time…
Live Wire: Who said I'm finished with you? You're playing Gypsy or what?! I'm not done.
Patriot: My humble apologies, Mr Live Wire. What other wisdom do you choose to bestow upon me?
Live Wire: So, you eat your beef patty. But you also get some cook books. And you study them and practice in private. You create your own network of people who want more nourishment in their diets…
And then, when you have reached that level of maturity and understanding of what you want and how you can get it, you take over the kitchen yourself and start to give proper directions to the chef.
Patriot: What do you tell the madame?
Live Wire: Patty done!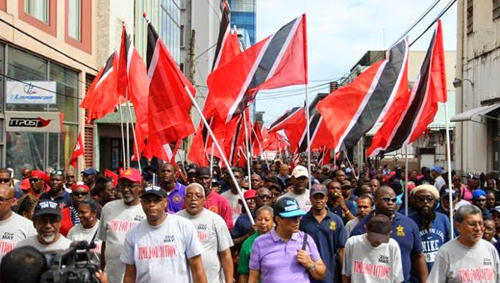 Patriot: So, we should make the most of the options we have now. But, at the same time, we have to understand our own shortcomings and work to address them. Because that is the only way we can ever truly be satisfied. In other words, the diner must learn to steer the chef. Is that what you mean?
Live Wire: Look, right now my belly is growling. Go back where you come from. I going and eat a food.
(Slams door)
Patriot: See you on September 7th!
Live Wire (muffled): I'll tell you all about it when I see you again…