Just as the heart was groaning under the weight of yet another foreign franchise coming to serve us coffee, in floats Ras Nijinsky to turn the imperial order upside down before sending it forth, unrecognisable to itself in ras and drag.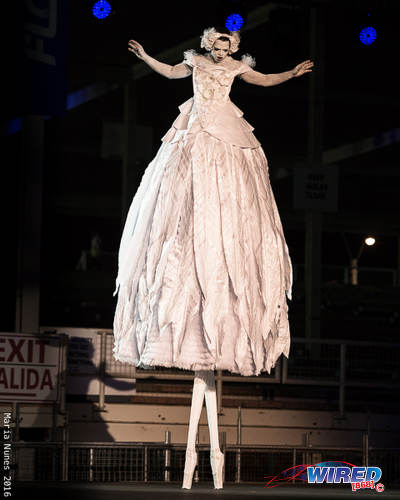 This Minshall Ras Mas is, indeed, a high mas, a real mas—a Carnival maestro making new mas with old European masters.
When it emerged on stage on Thursday night, the marvel of "The Dying Swan—Ras Nijinsky in Drag",  did what Minshall does best. It cut the clutter, silenced the noise, changed the rhythm, re-contoured the imagination and posed the question: What is Mas?
None of these being particularly relevant for the title, the field of quite splendid costumes remains open for Tuesday's King of Carnival competition and may the best masquerader win.
But when the Carnival is over and the recession begins to bite, this Ras Mas of elegant pathos and delicate beauty created by Carnival's ever-innovating energy, might hold the key to safe passage.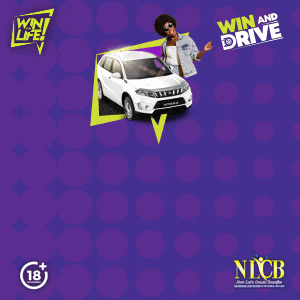 Hardly has there been a year in which we did not fret about some element of Carnival, worried that the best days of mas, kaiso or pan were behind us never to be witnessed again. This year it is the music which we fear has lost its way.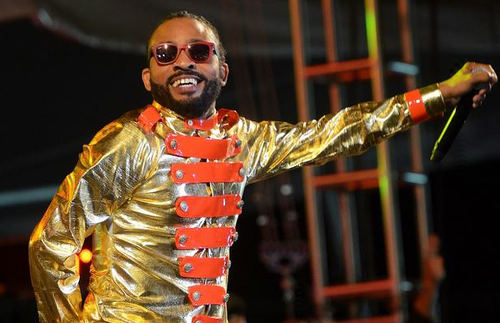 But Carnival has survived and continues to thrive because of its openness to innovation even as it holds tight to tradition.
It prefers to evolve, not be transformed. Just when it looks static to the point of death, some mysterious energy from somewhere seems to produce an alchemy that triggers some regenerative capacity.
It is under no authority nor is it inclined to seek anyone's approval. It will be what it will be.
In the wide, deep mass that is Trinidad Carnival, snaking its way through alleyways and highways, it is impossible to imagine which elemental force working in combination with what other elements will respond to which set of conditions to deliver what outcome.
All we know is that out of a collective energy of energies comes Carnival, built on the values of discipline, tolerance and high production.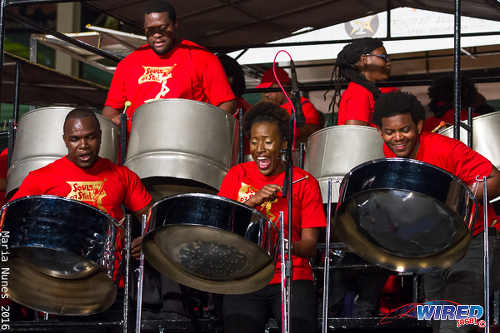 Yet, for all this, the cultural values on which Carnival rests and from which it draws succour and success are little validated in life beyond the Carnival. From Ash Wednesday, the cultural confidence so powerfully alive throughout the Carnival season shuts down as we enter another state of being in a world where we feel much less in charge and a lot more vulnerable.
Some years ago, when the issue of identity was a popular pursuit of academic study, a lot of attention was paid to Carnival as a key to understanding the Trinidadian psyche.
If we could understand the mentality that makes Carnival a perennial success, we might put it to work for T&T's success, too. That was before Carnival mentality had became a term of abuse.

Today, as we struggle with issues of productivity and contend with the consequences of social alienation and societal breakdown, we might consider returning to an interrogation of the mystery that is Carnival if only to understand the forces that live within us and which define us, give us our strength, nurture our hopes, and dare us to create solutions out of every box.
We are urgently in need of cultural wholeness to get past the self-sabotage that keeps in the position of what Terrence Farrell has called the "Under-achieving Society."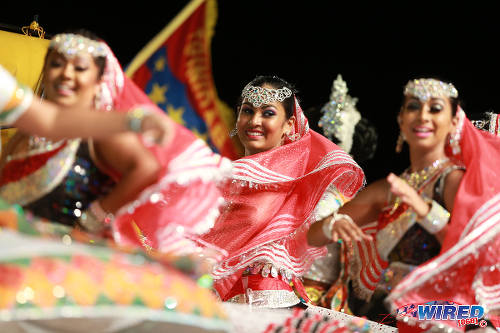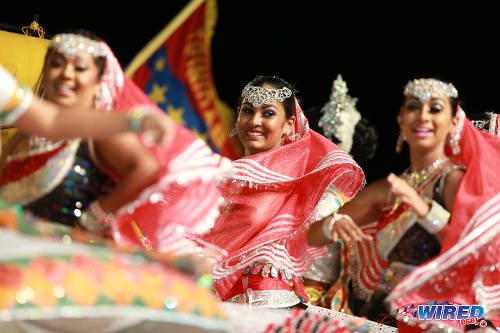 The deeper we dig, the more complex we find our problem to be and the less susceptible they are to solutions of money, management or law.
Psychic fragmentation has bred the self-contempt that leads us into forsaking our own best for the world's less—like the high quality Arabica coffee grown right here in Trinidad for imported concoctions of no stated origin.
Much of what we're contending with as challenges of modern T&T are symptoms of the colonial disorder that block our energies from useful purpose.
The foreign exchange crisis, for example, is in large part the result of choices driven by consumption patterns and value systems shaped by historical forces.
Even the Zika virus might be less of a threat to empowered communities grounded in strong local government not having to depend on central government.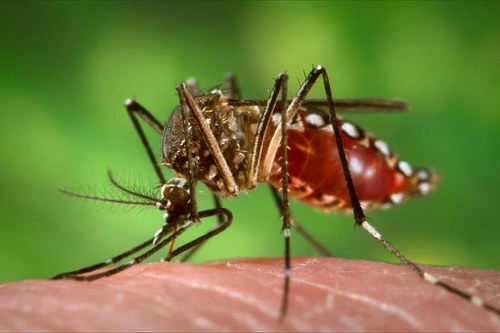 Although Carnival is no longer subject to the ostracism of the past, what it still awaits is our recognition that it might be the better part of who we are: a people joyfully at work, confidently problem-solving, open to change, willing to innovate, happy to collaborate.
Inside there somewhere might be found the principles to organise a functional society.