The Trinidad and Tobago Football Association (TTFA) allegedly turned to axed American coach Randy Waldrum yesterday in a vain effort to get warm-up matches for the "Women Soca Warriors" before their CONCACAF 2016 Olympic qualifying series kicks off against Guatemala on February 11 in Houston.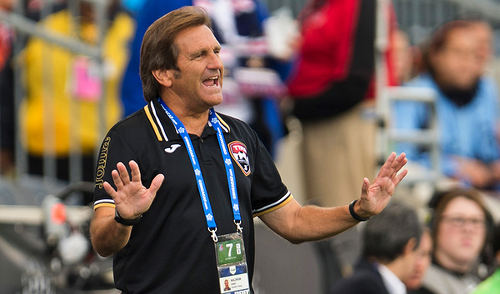 Waldrum, who the TTFA replaced as coach for being two hours late with paperwork, could not assist the local football body since his professional club, Houston Dash, is in its off-season at present.
The former Trinidad and Tobago Women's National Senior Team coach, who responded to questions from Wired868, made it clear that he wished his former team well and was sorry to hear they were still struggling to confirm matches.
"Unfortunately when (TTFA technical committee member Jinelle James) called, I told her the Dash and all NWSL (National Women's Soccer League) teams don't start (practice) until March," Waldrum told Wired868. "I mentioned the local youth teams would be the best they could get on such short notice… I do wish them well for the girls' sake."
Waldrum had initially organised a January 2016 camp for Women Warriors in Houston with all costs covered by a Houston-based university. However, the TTFA did not take up his offer and subsequently removed him as coach instead.

Wired868 tried unsuccessfully to get comment from TTFA president David John-Williams and interim general secretary Azaad Khan while James was unavailable since she left with the women's team this morning.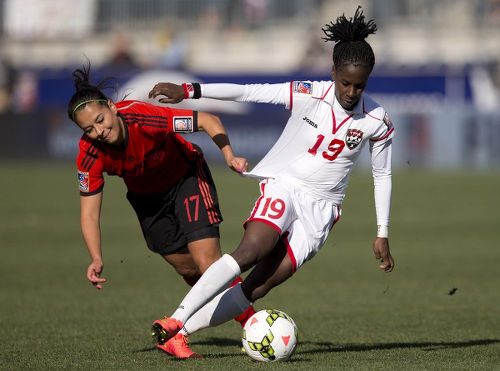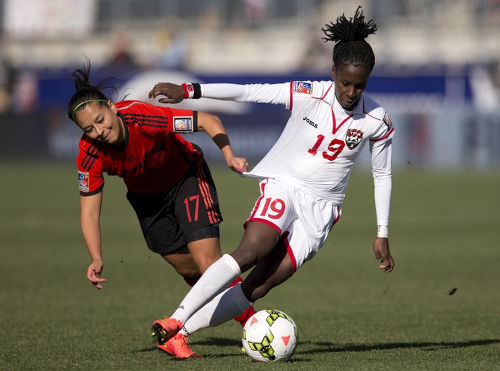 The Women Warriors were supposed to play two international warm-up matches against Costa Rica last week but did not go. Williams failed to respond to media queries about the cancelled friendlies but, in a subsequent statement to his own press officer, he admitted that the TTFA was late in its visa applications.
Williams retorted then that the TTFA was lining up warm-up matches against Mexico and two club teams and the Women Warriors' preparation would not be affected.
"The girls will leave on Sunday (January 31) for a 10-day camp in Houston and we are trying to arrange a game with Mexico and two club teams," Williams told the TTFA Media. "I don't see the preparations as being affected. We will go to the Olympic qualifiers in good spirits and we hope that the girls will do well."
However, in a press statement today, the TTFA admitted to having just one friendly match lined up before the national team's Olympic campaign begins. And, even then, the local football body could not name the team that the squad would face or the date and venue.
"T&T has one warm-up game confirmed at this point," stated the TTFA media release, "to be played against (an) ECNL club."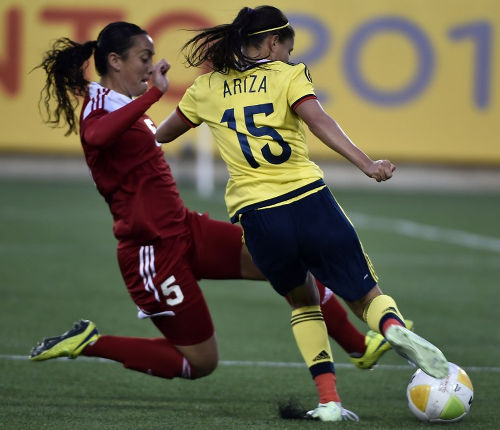 The ECNL is the Elite Clubs National League and comprises of 79 youth clubs with levels between under-14 to under-18.
It is uncertain exactly which Houston-based women's under-18 team will get to enjoy sharing the field with the likes of Trinidad and Tobago stars Kennya "Yaya" Cordner, Arin King, Maylee-Attin Johnson and Ahkeela Mollon.
The TTFA did go into more detail—273 words—about its decision to take a chef with the women's squad. The release described the new staff member as "an innovative way to cut costs" as the squad would not have to rely on hotel food.
"We have got to make the best of this bad financial situation we inherited," Williams told the TTFA Media. "The Sports Company and the Ministry of Sports have done their part with the tickets and the Trinidad and Tobago Olympic Committee has chipped in as well. Therefore we must be innovative and think outside the box to cut costs.
"We are taking someone with an appreciation for what an athlete must eat and of course there is nothing better tasting that good home cooked T&T food.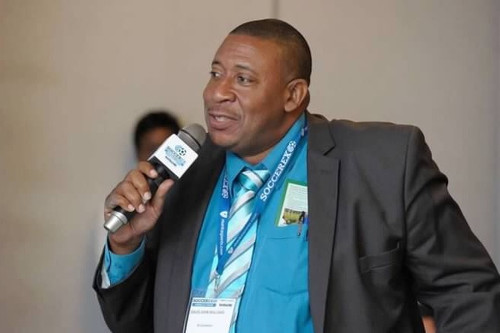 "With the falling oil prices we have got to become creative while operating on tight budgets. We will evaluate how this works and then see the feasibility for the other teams especially in youth football."
The team's accommodation in Houston will be financed by the Trinidad and Tobago Olympic Committee (TTOC).
Attin-Johnson has been restored as the squad's captain with King's blessing, after the talented defender steered the Women Warriors through the Caribbean stage of their Olympic campaign during the former player's self-imposed exile.
Coach Richard Hood will miss defenders Rhea Belgrave and Brianna Ryce, due to school commitments, while utility players Lauryn Hutchinson and Khadisha Debesette are out through injury.
However, Hood told the TTFA that he was happy with the balance of his team, which also includes star goalkeeper Kimika Forbes, attacker Tasha St Louis, France-based striker Mariah Shade and newcomers Kayla Taylor and Jo-Marie Lewis.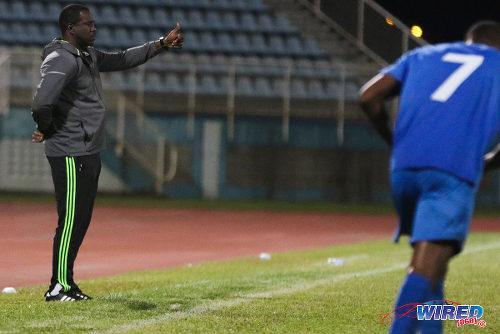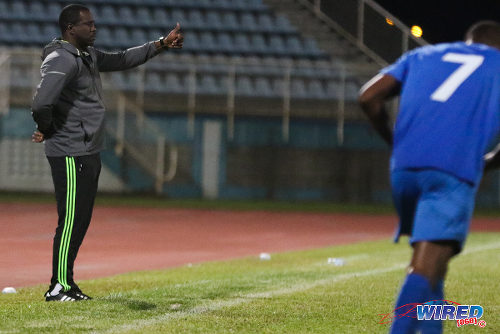 "The squad comprises a mixture of experienced and new players to international football," said Hood. "We do have a few players carrying minor injuries but we are confident that everyone will be ready to compete.
"I believe that it is a tremendous boost to the team that we have the opportunity to camp and acclimatise to the conditions in Houston."
Hood assured football fans that, despite their challenges, his team's goal is to qualify for the Rio 2016 Olympic Games.
"We believe that we have a realistic chance of attaining success in this tournament," said Hood. "We are very aware that it is going to be an enormous task but, God willing, we shall prevail."
(Trinidad and Tobago Women's National Senior Team)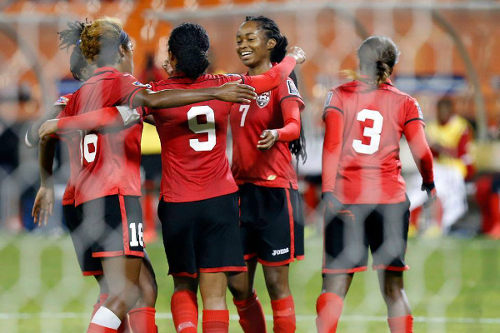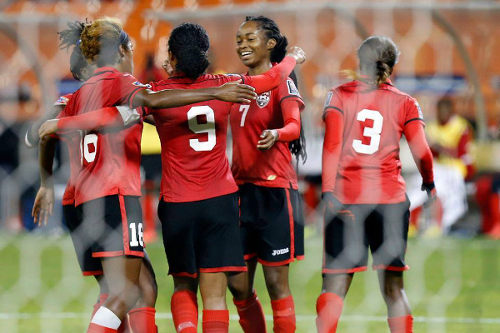 Players who left from Port of Spain: Maylee Attin-Johnson (captain), Arin King (vice-captain), Kimika Forbes, Saundra Barron, Jenelle Cunningham, Anastasia Prescott, Chevonne John, Janine Francois, Naomi Guerra, Tasha St Louis, Ahkeela Mollon, Kennya Cordner and Jo-Marie Lewis.
Players who will join the team in Houston: Shallette Alexander, Karyn Forbes, Liana Hinds Danielle Blair, Mariah Shade, Kayla Taylor, Victoria Swift and Khadidra Debesette.
Editor's Note: The TTFA adjusted its initial release, which claimed that the Women Warriors would play ECNL Club and not a club from the ECNL. Wired868 has made the appropriate adjustment.