Trinidad and Tobago's FIFA 2016 Women's Under-20 World Cup campaign ended in humiliation today as the teenaged "Women Soca Warriors" were routed 6-1 by Jamaica in their final CONCACAF group match.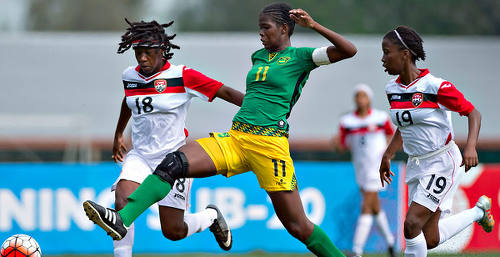 Tsaianne Leander scored Trinidad and Tobago's first goal of the group stage, in their third and final fixture, but it was a footnote on a forgettable afternoon for coach Jason Spence's team in San Pedro Sula, Honduras.
After the Women Warriors' opener, Spence claimed that his team was closing the gap against CONCACAF's finest football nations, after a 2-0 loss to Canada. But that turned out to be a mirage.
During the Caribbean qualifiers, Trinidad and Tobago fought back from a two-goal deficit to hold Jamaica 2-2. But the "Reggae Girlz" were ruthless today.
Despite a smashing effort by Leander into the roof of the net from the edge of the opposing penalty box, it was Jamaican attacker Oshay Nelson-Lawes who stole the show and equalled a tournament scoring record with four successive goals in the 22nd, 34th, 46th and 56th minutes.

The match stats confirmed the Girlz' superiority, as they bossed the game with 60 percent possession, 357 completed passes to Trinidad and Tobago's 160 and 14 shots to seven.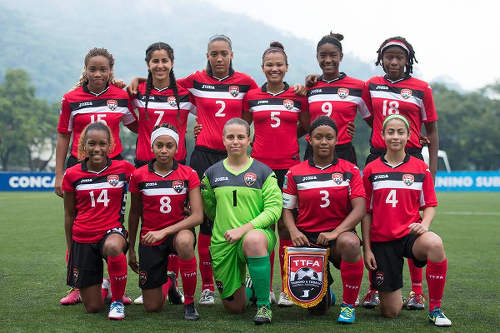 It confirmed an embarrassing exit for Spence's outfit, who already lost all hope of progress to the semifinal round on Sunday with a 2-0 loss to hosts Honduras.
In contrast, Jamaica needed a big win over their Caribbean rivals to keep their own World Cup dreams alive. And they got it. Jamaica could sneak into the semifinal round of the CONCACAF competition if Canada defeat hosts Honduras by a four goal margin this evening.
(Teams)
Trinidad and Tobago: 1.Rebecca Almandoz (GK); 2.Shaunalee Govia, 3.Renee Mike (captain), 4.Sawsha Woznuk, 5.Amaya Ellis, 8.Shanelle Arjoon (14.Chevonne John 46), 18.Naomie Guerra (6.Kelsey Henry 54), 19.Ranae Ward, 20.Laurelle Theodore, 10.Tsaianne Leander, 9.Raenah Campbell (13.Chelsea Frederick 68).
Unused substitutes: 12.Nicolette Craig (GK), 11.Celeste Thomas, 16.Tonya Richards, 7.Maya Matouk, 15.Paul Shenieka, 17.Kedie Johnson,
Coach: Jason Spence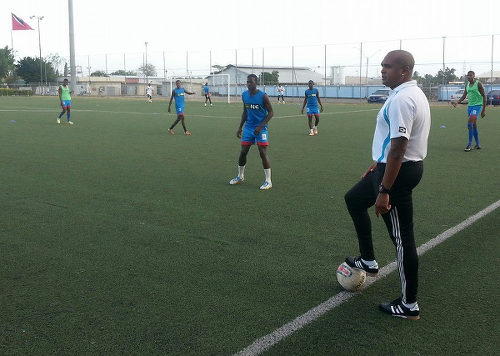 CONCACAF Under-20 Championship
Group A
(Tuesday December 8)
Trinidad and Tobago 1 (Tsaianne Leander 31), Jamaica 6 (Khadija Shaw 9, Oshay Nelson-Lawes 22, 34, 46, 56, Chanel Hudson-Marks 87) at San Pedro Sula;
Honduras v Canada at San Pedro Sula;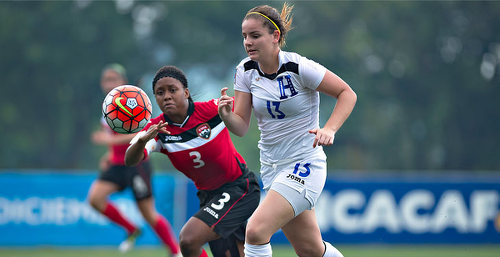 (Sunday December 6)
Canada 7, Jamaica 0 at San Pedro Sula;
Honduras 2 (Fatima Romero 4, Elexa Bahr 68), Trinidad and Tobago 0 at San Pedro Sula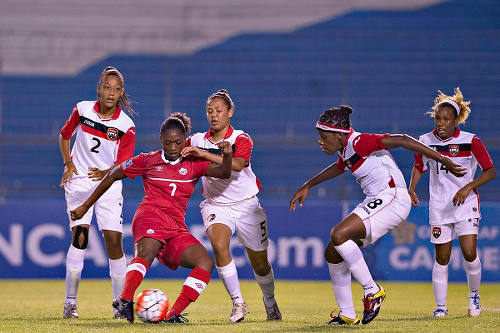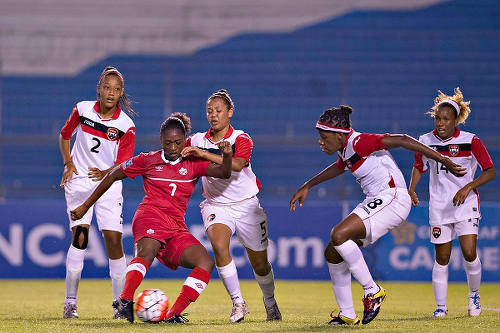 (Thursday December 3)
Canada 2 (Sarah Kinzner 16, Martina Loncar 81), Trinidad and Tobago 0 at San Pedro Sula
Jamaica 2, Honduras 2 at San Pedro Sula.