Jamal Creighton and his University of Trinidad and Tobago (UTT) team put a huge speed-bump in Queen's Park Cricket Club's CNG National Super League (NSL) promotion chase last night, as they thumped the "Parkites" 6-2 in O'Meara, Arima.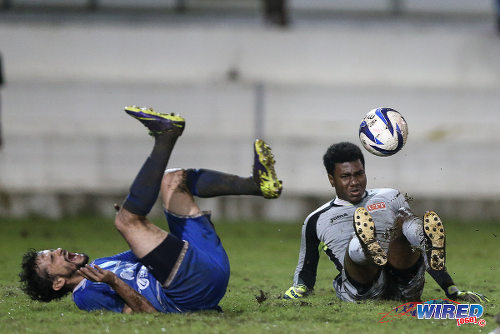 Creighton bagged a hat-trick by halftime and added two more in the second half as UTT tamed the high-flying QPCC in an enthralling affair on a less than suitable surface.
QPCC, who were unbeaten through 16 NSL Championship games prior to their duel at UTT's campus yesterday, saw their two-point lead over Prisons FC replaced by a one-point deficit as Creighton and his teammates thoroughly knocked the stuffing out of them.
The Parkites still have their fate in their own grasps though, as they will go head-to-head with Prisons next week Tuesday from 7 pm at the Hasely Crawford Stadium for a shot at Premiership football next season.
The Championship winners will receive $140,000 while the runners-up will pocket $100,000. But only one team will have the joy of gaining promotion to the NSL Premiership Division.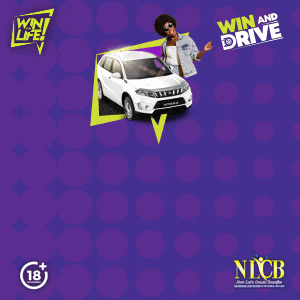 "Before the start of the game I said whether we won this game or had lost it the league will be decided on the last day," QPCC coach Shawn Cooper told Wired868, "because if we had won the game we would have gone into the last game leading by two points. So anyone winning on the last day will take the title.
"Prisons would not have been coming lying down. And now they are in the ascendancy."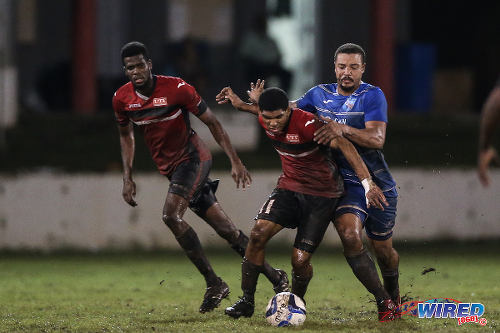 QPCC got the real sense of an away fixture last night as it seemed they were up against more than one opposition. Some Prisons players made the journey to O'Meara after their 2-1 victory over Barrackpore United at YTC yesterday afternoon and they threw their full support behind the home team.
Creighton, who started the night on 17 league goals, used the extra motivation to torment the QPCC back line all game with his power, tenacity and ruthless finishing. QPCC would argue that he did not need motivating.
"He really is a player to look out for in the future," said UTT coach Clayton Morris. "I said it early in the season and I'm saying it again."
Maybe the QPCC players were not aware of the lanky striker's predatory instincts, as they insisted on playing short passes across a very sluggish, soggy turf.
"I don't think we played well in the conditions," said Cooper. "We tried to play a brand of football as though the field was a dry one. So we tried to play short passing and we were caught out a couple of times."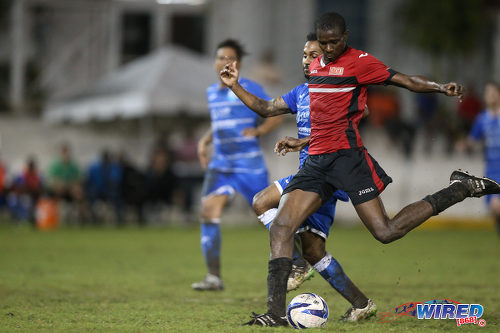 The UTT players were wise to their opponents' intentions and Creighton had already netted in the 17th and 24th minutes when he was intelligently played in behind a high QPCC backline by midfielder Stefon Pierre in the 39th minute.

With some work to do yet on the left side of the box, Creighton shielded the ball away from an opposing defender before placing a left-footed shot past QPCC goalkeeper Nicholas Dick into the far corner.
It was "Creighton 3, QPCC 0" at that stage.
Striker Benedict Barrett breathed some life back into the QPCC effort on the stroke of halftime with a tap in after an excellent set up by playmaker Jason Devenish down the left flank.
"A two-goal lead is never a lead," an optimistic Cooper instructed his teammates at the half.
But QPCC did little to help their comeback cause after the resumption, as they conceded a soft goal from Pierre following a set piece in the 53rd minute.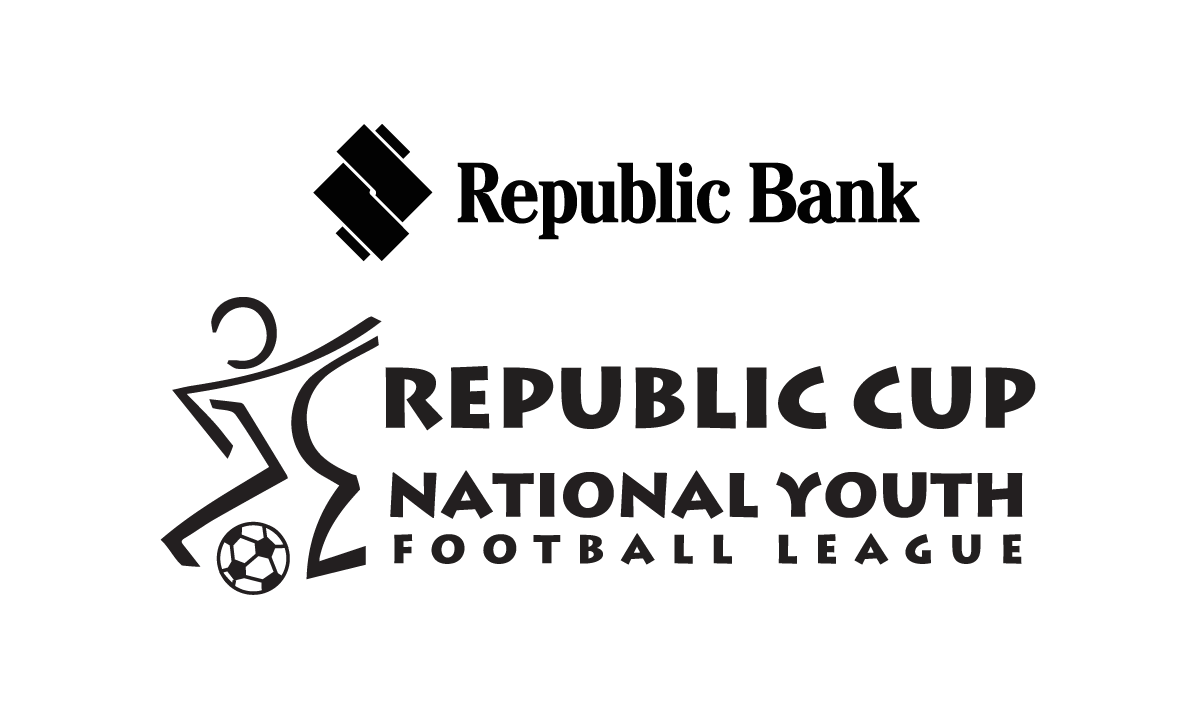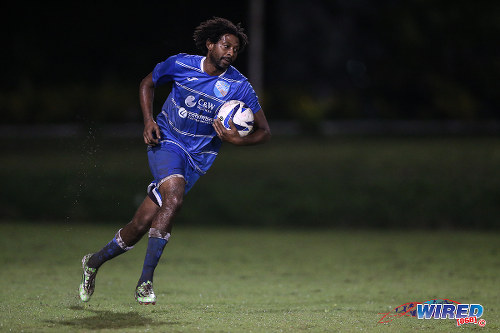 Substitute Jerome Charles brought the deficit back down to two with a tap in of his own in the 64th minute. But all it did was take some gloss off UTT's score line.
UTT winger Theon James was a thorn in right-back Alex Knaggs' side all game, as he bombed down the left wing with great swagger every time a counter-attack presented itself. Knaggs had a small morale victory in the 77th minute though as he made a brilliant last-ditch tackle to stop a certain goal for Isaiah Mejias.
But the QPCC full back could not deny Creighton, four minutes later, as the lanky striker checked inside him in the box before hammering a left-footed shot over Dick and into the roof of the net.
"Ent them is a cricket side?" enquired a cheeky Prisons player. "Well, hit them for six!"
Creighton duly obliged with a headed goal for good measure in the 89th minute to complete the drubbing.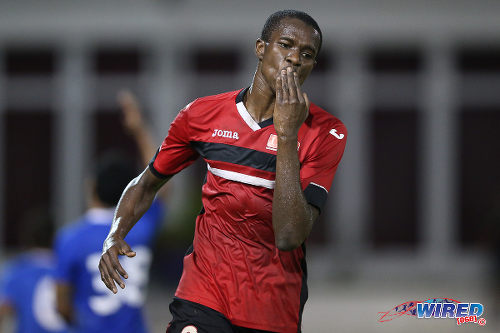 "To be honest, this game sums up our intention for the next season," said Morris. "I really didn't have the words to express how I felt about the victory today but the key thing as the players said was 'patience'.
"I know the ability of the players but it's just to get them to have the confidence and believe in the abilities they have. Today they showed that are ready for the challenge come next season."
Cooper, although in a sombre mood, tried to look past the nightmare.
"It was a good morale victory for UTT as they played well and deserved their victory," said Cooper. "I don't think we played our normal game today but we have one more game to win the title.
"It's definitely not going to be a draw."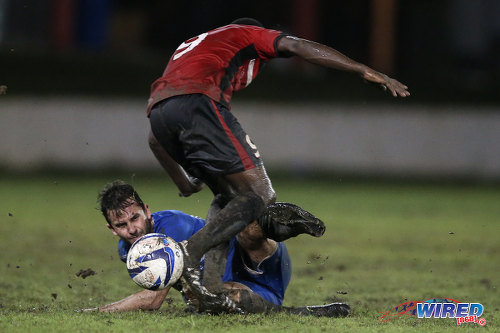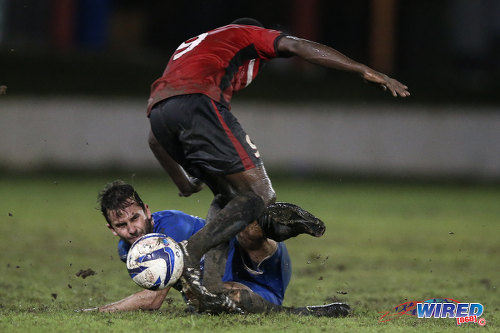 Prisons are looking forward to their showdown with QPCC too.
"I want them (QPCC) to come and play open like that against us," said a Prisons player, as he exited the UTT compound.
(Teams)
UTT (4-1-4-1): 23.Perry Martin (GK) (1.Semel Crichlow 51); 4.McRoy McKnight, 3.Kevon Noreiga, 5.Joseph Browne, 14.Kasi Jackman (13.Triston Perrotte 84); 11.Ricaldo Castellano (captain); 12.Kaylon Hernandez (27.Ellis Roberts 69), 9.Stefon Pierre, 10.Isaiah Mejias, 7.Theon James; 8.Jamal Creighton.
Unused Substitutes: 15.Janeke Danzell, 19.Jameel Johnson, 26.Akinkhu Trotman, 29.Kellon Alexander.
Coach: Clayton Morris
QPCC (4-2-3-1): 1.Nicholas Dick (GK); 21.Alex Knaggs, 6.Chad De Freitas, 5.David Campbell (captain) (8.Akil Glasgow 79), 3.Jovan Marshall; 38.Nasyir Rodriguez, 14.Ryan De Silva; 24.Chike Phillip, 11.Mikhail Walters-Dindial (19.Jerome Charles 56), 10.Jason Devenish; 9.Benedict Barrett.
Unused Substitutes: 22.Matthew Jardim (GK); 13.Kishan Geelal, 20.Shabaka Mahluli.
Coach: Shawn Cooper
Referee: Rashby McPhie
Man of the Match: Jamal Creighton (UTT)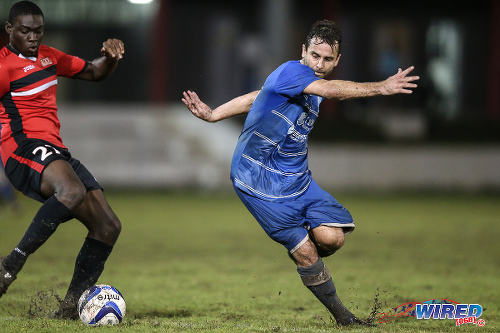 CNG NSL Championship Division
(Tuesday December 8)
Malabar FC 1 (Che Edwards 5), Cunupia FC 6 (Lester Joseph 54, 66, 80, Stevon Stoute 64, 73, 84), D'Abadie;
Edinburgh 500 FC 1 (Calvi Grazette 20), Saddle Hill Hotspur 2 (Hector Sam 17, Stern John 68), Edinburgh 500 Rec Grd;
Xtra Foods Chaguanas FC 0, Petit Valley United 2 (Keston Bibby-Cummings 24, Michael Ramsey 44), New Settlement Grd;
UTT 6 (Jamal Creighton 17, 24, 39, 81, 88, Stefon Pierre 53), QPCC 2 (Benedict Barrett 45, Jerome Charles 64), UTT, O'Meara, Arima;
Prisons FC 2 (Ricardo Alleyne 19, Curtis Carrington 47), Barrackpore United 1 (Dwane James 6), YTC, Arouca;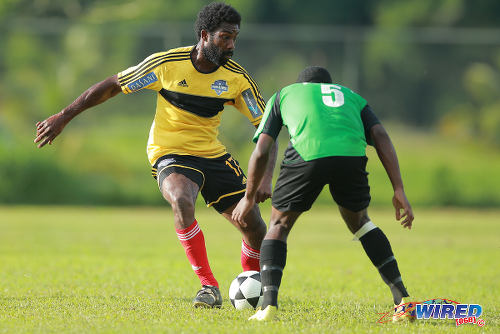 Final Championship Fixtures 
(Tuesday December 15)
Petit Valley United FC v Edinburgh 500 FC, Dibe Rec Grd, Long Circular 7 pm;
QPCC v Prisons FC, Hasely Crawford Stadium, 7 pm;
Cunupia FC v Barrackpore United, Edinburgh 500 Rec Grd, 7 pm;
UTT v Malabar FC, UTT, O'Meara, Arima, 7 pm;
Xtra Foods Chaguanas FC v Saddle Hill Hotspur, New Settlement Grd, Chaguanas, 7 pm;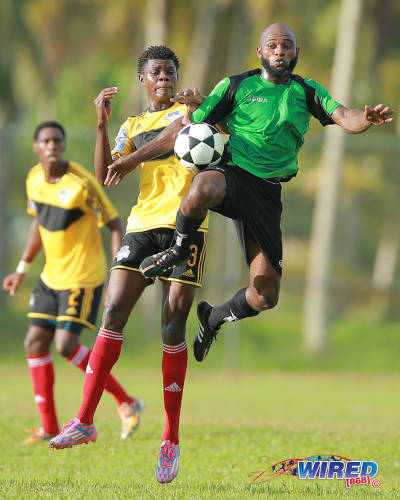 CNG NSL Championship Division standings
(Tabulated as played-won-drew-lost-goals for-goals against-points)
Prisons FC              17-13-2-2-43-14-41
QPCC FC                17-12-4-1-38-22-40
Cunupia FC            17-10-6-1-40-16-36
Saddle Hill             17-8-2-7-43-36-26
Petit Valley Utd    17-6-3-8-31-37-21
UTT                          17-6-2-9-42-36-20
Barrackpore Utd  17-6-2-9-32-28-20
Edinburgh 500      17-4-2-11-18-35-14
Chaguanas FC       17-3-4-10-19-43-13
Malabar FC            17-3-1-13-23-62-10