"[…] Well, I would say when I do something I try to be the best at it. I am a very competitive person whether in football or video games. I always want to win…"
St Anthony's College midfielder and captain Aalon Wilson-Wright was kicking the ball as soon as he could walk. Inspired by his father Alain Wright, a former St Anthony's College footballer, he dreams of going all the way in the sport—and pushes himself daily to make that a reality.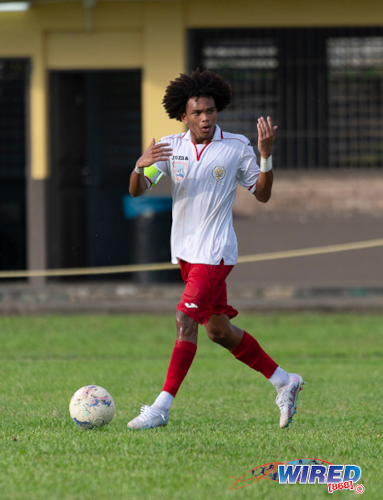 Wilson-Wright helped the "Westmoorings Tigers" to a spot in the North Zone Intercol final and he hopes to lift the trophy too.
He took some time from his pursuits to speak one-on-one with Wired868:
What is your date of birth?
9 February 2005
What is your home town?
Petit Valley
What makes you stand out, describe yourself as a player?
I am a very technical player with my ability to read the game. I play both attacking midfield and defensive midfield.
How do you describe yourself as a person?
I would describe myself as a very caring, very respectful person. I am also a really nice person.
What is something most people do not know about you?
Most people don't know that I was not born in Trinidad, I was born in the US in Orlando. My both parents are from Trinidad and I came to Trinidad when I was three months old. So, I have been living in Trinidad basically my whole life.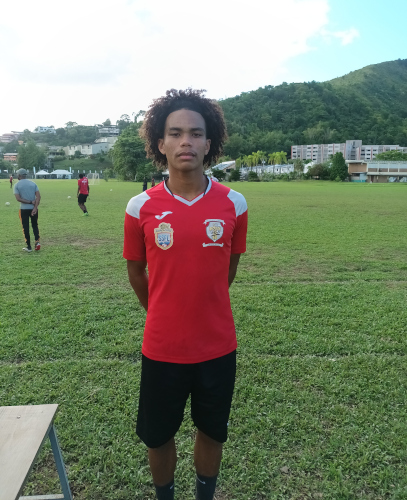 What do you enjoy in your free time?
In my free time I enjoy listening to music, liming with my friends, watching shows and playing video games. I basically listen to everything rap, R&B, dancehall, reggae and even some music I don't even understand the words to. Once it has a nice vibe, I will listen to it!
I use music as a coping mechanism. Everybody goes through things and music helps. Sometimes if you are angry you can listen to different types of music and it can change your mood.
What pushes you to succeed?
Well, I would say when I do something I try to be the best at it. I am a very competitive person, whether in football or video games. I always want to win. I always wanted to be a footballer ever since I can remember myself. So, I just always push to make that dream a reality.
Who is your favorite player?
My favorite player to watch is Neymar because of the way he expresses himself on the field through his skills.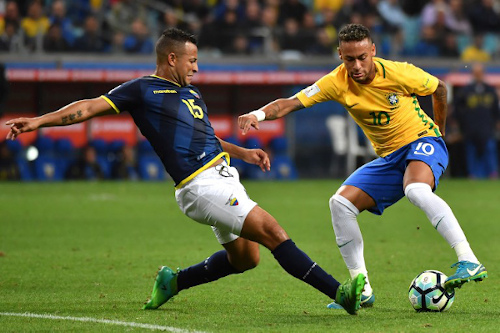 What is your favorite team?
My favorite team is FC Barcelona. To be honest when I was younger I always looked up to Lionel Messi and he used to play there at the time. I still believe he is the best player of all time.
How did you start playing football? 
My father told me I started to play as soon as I could walk. He said I always had a ball kicking. My father use to play football so I guess watching him encouraged me to play. My father, Alain Wright, played up to college level and he also represented St Anthony's.
What was your best moment in football so far?
My best moment in football would be scoring a goal with QPCC in the 2017 Disney Cup finals, which we won 2-1.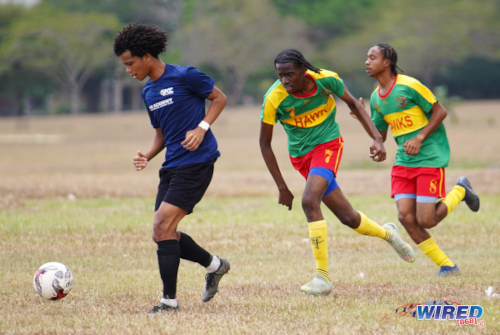 Who were your most important coaches and why?
The most important coaches for my development were coach Christian Uhre of QPCC and coach Darryl Joseph from Police FC. Coach Christian would stay back and help me to develop my game. He would work with me on my weaknesses and helped me to be better.
When I went to Police, I was smaller than everybody else. Coach Joseph saw the potential in me. He helped me use my skills by putting me to play on the field.
What is your ambition in the game? How far do you hope to go?
I hope to go all the way. My personal goal is to make it to the top five leagues in Europe in my career. Europe is where the best footballers in the world compete. Before that though I would like to go to college and play college football in the US. I plan to study management of business or entrepreneurship. I am in between the both right now.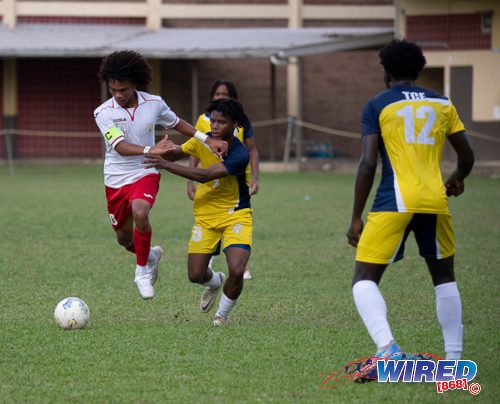 What do you enjoy about the SSFL competition?
I enjoyed that they went back to the old format, where all the teams compete in one big group—whereas last season they split the games in two and we did not get to play as much matches.
What if anything, would you like to see improve about the SSFL competition?
I would say not only some, but all of the games should be recorded; so players can get footage to help with scholarships.
Did you achieve your goal for this season?
Unfortunately, we were not able to win the premiership which was one of my goals as well as my team's. However, our goal to win the North Zone and National Intercol is still alive and that's what we are focused on!