Predictably, the United States Department of Justice's latest X-rated exposé of FIFA—picture football administrators and television executives sneaking into deserted boardrooms to aggressively screw football fans and players—was effusive in its awe of the world governing body's answer to John Holmes, former FIFA VP, CONCACAF president and Trinidad and Tobago Parliamentarian, Jack Warner.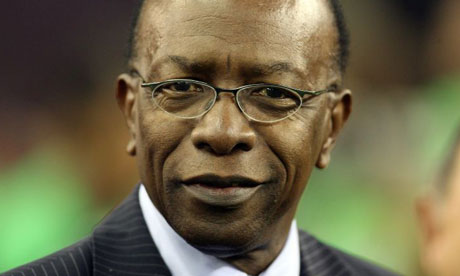 Somehow you suspect, even as he counts his lucky stars that he was sacked before the FBI descended on Zurich, Warner probably has sleepless nights thinking about all the bribes allegedly pocketed by his CONCACAF successors, Jeffrey Webb and Alfredo Hawit.
It was Warner's partnership with his American general secretary Chuck "Bad Santa" Blazer that led to the DOJ's "FIFA execs gone wild" mini-series, which involves football officials exposing their lack of modesty while dirty old men tossed tv dollars at them.
Most people who can afford it send their children to Paris to experience a "refined" culture. Warner supposedly sent his son, Daryan, to collect dodgy money from a crooked South African official in a hotel room.
Remarkably, Warner is still a better dad than he is a humanitarian.
According to the FIFA indictment, Warner "took advantage of (the Goal and Financial Assistance Programmes meant for poorer countries) and embezzled or otherwise personally appropriated funds provided by FIFA, including funds intended for natural disaster relief."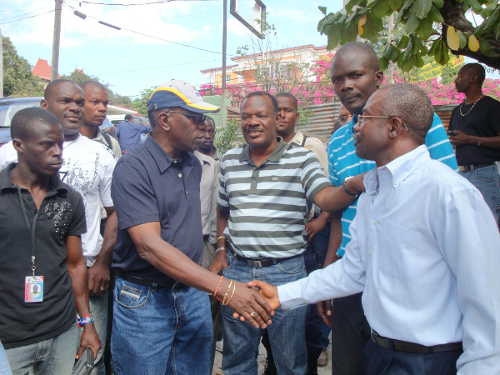 By which they mean, as Wired868 published three years ago, Warner allegedly failed to relay roughly US$690,000 meant for Haiti after the devastating Port-au-Prince earthquake.
Just to make sure he hasn't gone soft, Warner giggled away as his bodyguards taunted French journalists about ISIS outside the Port of Spain Magistrates Court on Wednesday.
"France not quiet all now?" Warner's bodyguard asked France 2 journalist Nicolas Geay. "There have something called ISIS, deal with that…"
Yet, in the midst of the FIFA's report of obscene behaviour by middle-aged and elderly degenerate sporting officials, lay a genuinely disingenuous cry for help. Or is that the other way around?
In 2005, Eugenio Figueredo, who was then the Uruguay football president and an executive member of CONMEBOL, filled out a naturalization application form on which he claimed that he had spent the last eight years working exclusively in the sales department at a "decorative rock" business in Irwindale, California.
And that isn't even the best part.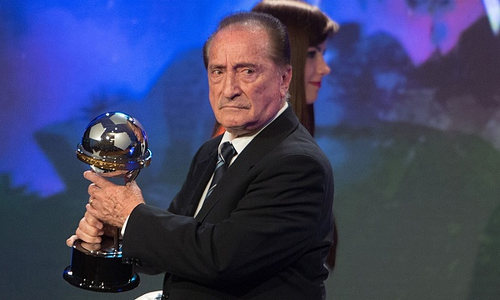 Figueredo was allowed to skip a civics and English language exam for citizenship by providing documentation which claimed that he had a mental disability.
At the risk of being preachy, Mr Live Wire hopes there is not a single dry eye among readers after that line.
Can being prone to corruption count as a mental disability? Are there help groups for middle aged men and women who get palpitations at the sight of bulging brown envelopes?
Maybe there should be.
Warner was booted out of FIFA in 2011 for his role in a FIFA presidential election bribery scandal. But he had barely gotten off his plane from Zurich before interim president, Hawit, began his first meeting with: "Where're the bribes at, ya'll?!"
Well, we paraphrased. But he might has well have.
During Hawit's brief spell in charge before CONCACAF nominated its next leader, the Honduran is accused of accepting US$450,000 in bribes from another father and son team of Hugo and Mariano Jinkis.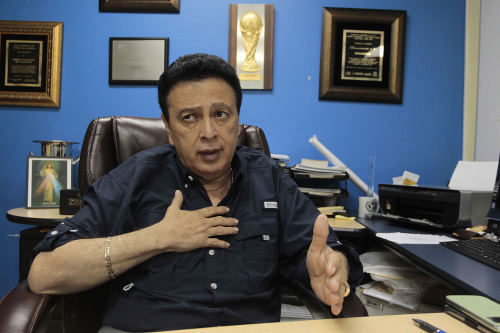 Webb, according to the FBI, was equally swift.
"Upon assuming their respective positions, Webb and (Enrique Sanz) made public pronouncements about reforming CONCACAF," stated the DOJ. "Almost immediately after taking office, however, both men resumed their involvement in criminal schemes."
And that is when one must closer examine Figueredo's Freudian slip.
During one meeting in Chicago, the FBI noted an earnest plea by former Guatemala football president, Brayan Jimenez, to an accomplice.
"Nothing should be said over the telephone," said Jimenez, as they discussed bribe payments for the 2022 World Cup qualifiers. "Nothing! Nothing! Nothing!"
Another Guatemalan football president, Rafael Salguero, explained the need for a meeting with Panamanian football president Ariel Alvarado and Hawit to discuss another dodgy payment while the FBI hovered over their heads.
"The three of us are in the same shit," said Salguero, sagely.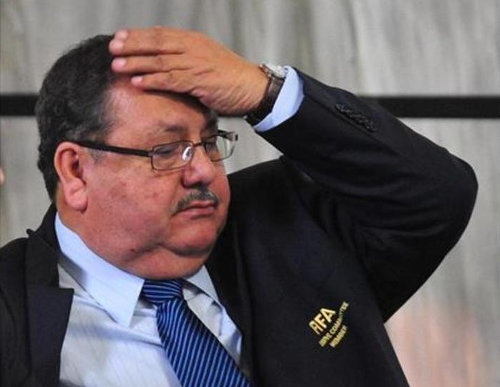 Argentine television magnate Alejandro Burzaco had some profound words to share with his morally-challenged guests at another meeting to discuss the business of bribing football administrators.
"(We) all can get hurt because of this subject," said Burzaco. "All of us (can) go to prison."
Traffic television exec, Aaron Davidson, was philosophical too as he spoke to South American colleague, Jose Hawilla, about the business of fixing bribes in CONCACAF Gold Cup and Champions League schedule.
"Is it illegal?" asked Davidson, according to the DOJ indictment. "It is illegal. Within the big picture of things, a company that has worked in this industry for 30 years, is it bad?
"It is bad."
Those conversations happened after the FBI started providing room service for FIFA executives in high end hotels. Yet the corrupt football officials just couldn't stop. Couldn't resist.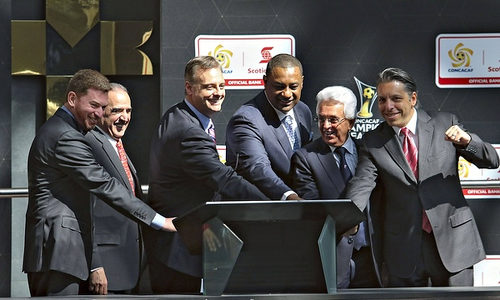 At some press conference for one tournament or the other, a television magnate would catch the eye of a football official.
He would smile. His prey would blush. He would touch his breast pocket. The football official would close his eyes and picture a long, bulging brown envelope.
And it would be on.
United States attorney general Loretta Lynch is skeptical that these constitute signs of a mental disability. But how could she be so sure?
Could she seriously expect a FIFA official to pass a civics examination? Is the United States prejudiced against a wealthy, morally-decrepit minority?
Still, undoubtedly, Warner was the "Ron Jeremy" of this bribery business.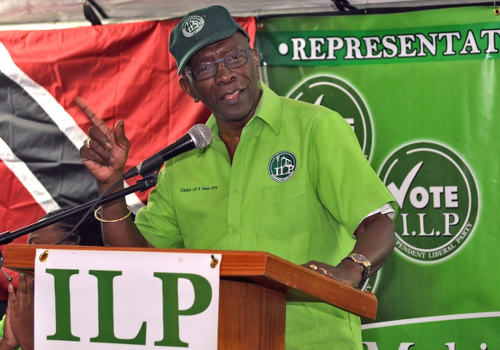 Some officials took the bribe money for the tournament and called that "George." But not Jacko.
The DOJ alleged that, in the case of the Caribbean's World Cup TV rights, Warner would first pocket his bribe, which lessened the commercial value for all the member associations in the region.
Then, he would split the television money and give roughly half to the Caribbean Football Union (CFU) and the rest to the Trinidad and Tobago Football Federation (TTFF).
Then, Warner would take the entire share allotted to the TTFF and let his own football body request a measly slice from the CFU's pie instead.
Then, when the TTFF did get its ration, he would use his post as TTFF "special advisor" to have the local football use from its meagre television money to pay to use the Marvin Lee Stadium—which was built from TTFF Goal money also hijacked by Warner—or for rent, catering, cleaning, security and a host of other things from Warner-owned companies.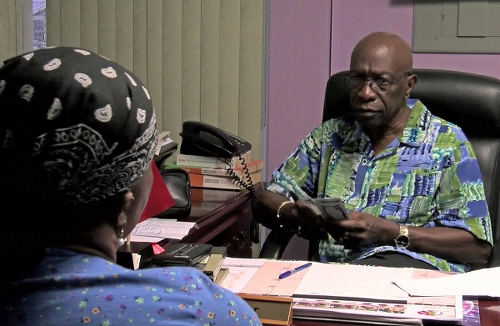 Novelist Stephen King could not dream up a character like Warner if he tried.
Spare a thought too for the trio of Oliver Camps, Richard Groden and Raymond Tim Kee, who were TTFF president, general secretary and vice-president with responsibility for finance at the time.
And what does Warner do when he is kicked out of football and has to spend the rest of his days resisting extradition?
He opened his own television station. Presumably, he bribes himself these days, just for old time's sake, with a disturbing bit of role playing.
Say what you like about Warner—and please be liberal—but don't say he is not committed to his craft.