Saturday 13 February 2016 would go down in Trinidad and Tobago media history. Or at least it should.
Finally, the One Caribbean Media (OCM) group, which includes the Trinidad Express newspaper and TV6, has chanced across an image deemed so graphic that it could not, in good conscience, share it with viewers.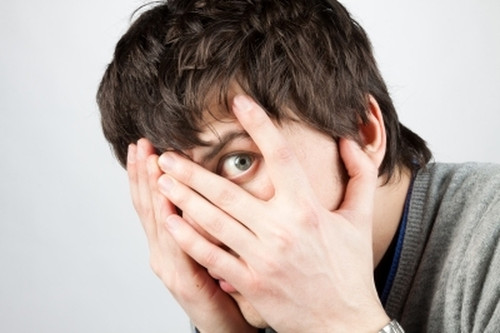 It was not a decapitated head found in Upper Duncan Street, Port of Spain, the lifeless body of drowned former National Security Minister Martin Joseph, video footage of former West Indies cricketer Runako Morton at the scene of his tragic accident or the actual broadcast of the gang rape of a 13 year old girl.
All those clips got the green light from the OCM censors.
But writer Monique Roffey baring her backside—supposedly with only a thong for company—in protest of the PNM's misogynistic and moronic mayor and treasurer, Raymond Tim Kee?
Now that, according to the Express censors, just crosses the line for good taste!
Just to be clear: The sight of a thong holding down for dear life to a gyrating bumper during an alcohol-laced on Carnival Monday or Tuesday street party? The more the merrier!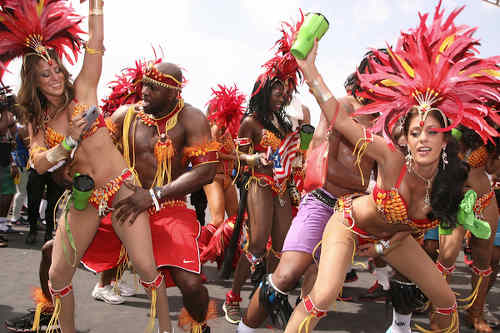 A thong being used, three days later, to make a political statement against sexism and violence against women? Somebody cover that arse please!
To say that Trinidad and Tobago has an unusual sense of morality is to put it mildly.
This, after all, is a country that would promote Jack Warner as the feature speaker at a function for school teachers—even while he is on the Interpol's wanted list—and argue that he has not been convicted yet. But then cheer when police gun down a suspect without bothering to detain him for trial.
And where Tim Kee, with no discernible evidence, can suggest that Japanese pannist Asami Nagakiya might have been at fault in her own death by strangulation and not see what the fuss is about.
Prime Minister Dr Keith Rowley, according to the Trinidad Guardian, replied that the Mayor may have misspoke. Keithos did not say: "he was advised." But he might as well.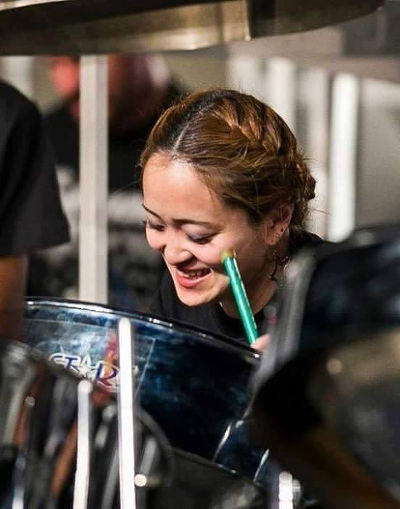 We have seen this show before with lenient leaders happy to look the other way as their merry men and women reap havoc.
But then Rowley has always loved women in the classic, old school way. Happy, according to Anika Gumbs, to act as bodyguard and chase honey bees; but unconvinced by the need for a Ministry of Gender Affairs.
Slowly, Trinidad and Tobago is recognising a trend with the new gang at the helm.
Port of Spain councillor and attorney, Farai Hove Masaisai, took to his official Facebook page to produce a stunning support for his Mayor, which we repost verbatim:
"All these fly by night, opportunist women's groups… Where were they when shopping Toppin was accusing Dr Rowley's Mother of being raped by his father… Where were these same so called women's groups when His Worship the Mayor teamed up with the United Nations to make the City of Port of Spain the Standard bearer against Domestic Violence against women…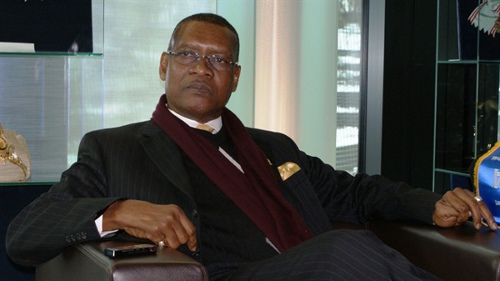 "I'll tell you where they were #Convientlysilent. Everyone wants a cause but please make your cause something sustainable, call on the authorities find the perpetrator of the haneous act, educate young women about the dangers of excessive alcohol and dressing only in underwear cause like it or not there are some sick people out there who will pray on the vulnerable.#RaymondTimKee (sic)"
It is hard to know if to start with Masaisai's post with a spell check or fact check. Or if it is worth starting on this at all. Forget Zika, stupidity might get us first in these parts!
Suffice to say that when members of the ruling party are capable of making Opposition Senator Wayne Sturge appear classy—or, at least, like an accomplished writer—it might be time the PNM took a long, hard look at itself.
The PNM women's groups, incidentally, are silent. Just like the UNC groups were mum after Vernella Toppin-Alleyne's shocking molestation of the Rowley family.
Further evidence that a political party's women arm is about as independent from the central body as Movie Towne (Chaguanas) is from Movie Towne (Port of Spain).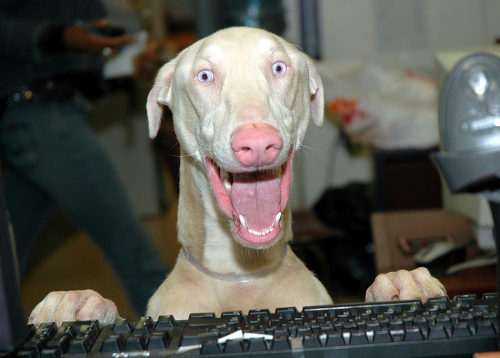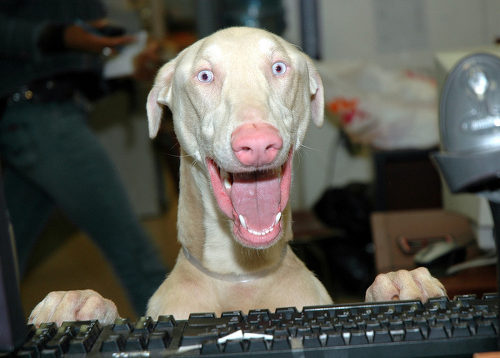 Or maybe the PNM ladies are merely trying to "ensure that they are not abused" by the party's macho headmasters.
Don't blush, babies!
Mr Live Wire has been advised against giving life to the motley crew contingent of religious leaders that have supported Tim Kee.
But asking a satirist to ignore Sat Maharaj is like asking a child to skip Christmas.
We point to the Maha Sabha Secretary General's defence of then Tourism Minister Chandresh Sharma, after he literally flattened his mistress, Sacha Singh, in Grand Bazaar.
"Chandresh is about twice the age of that woman," said Maharaj, who brushed aside calls for his dismissal, "she must have known what she was getting into, I leave that for the court and the police to investigate…"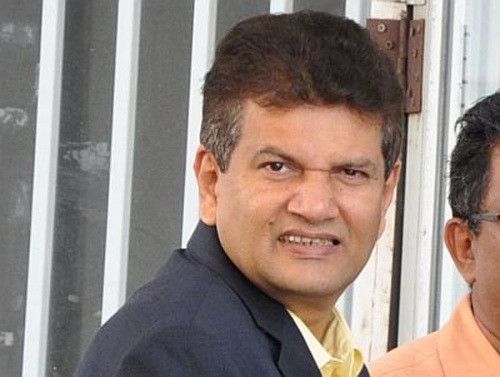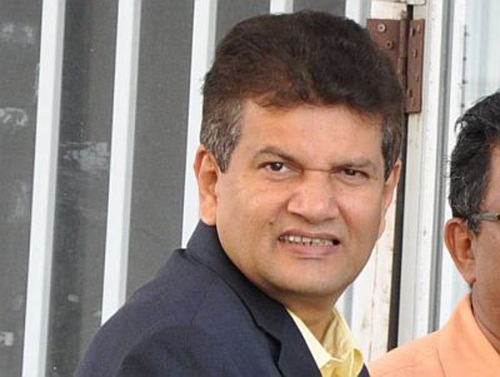 Ahhh, Sat, you had me at: "she must have known what she was getting into…"
Who said Muslims—Tim Kee is a practising Muslim—and Hindus cannot sing from the same hymn book?
Maharaj changed his tune once then prime minister Kamla Persad-Bissessar made Sharma walk the plank.
"It is not right for any man to behave in that manner—a married man," Maharaj told the Trinidad Guardian. "It is not right, especially as you are having an affair with a person who is young as your oldest child."
Maharaj's morals, like those of many of his compatriots in and outside the religious sphere, are happy to be dictated to by power.
And the PNM's view to the offended "feminists" appears to be: "She could bark at my dog because I will ignore she kyat."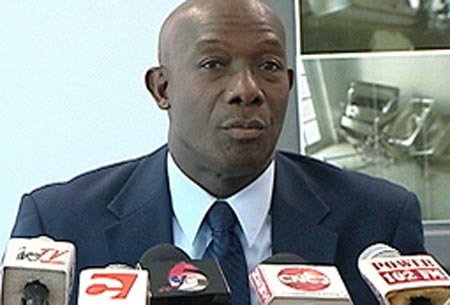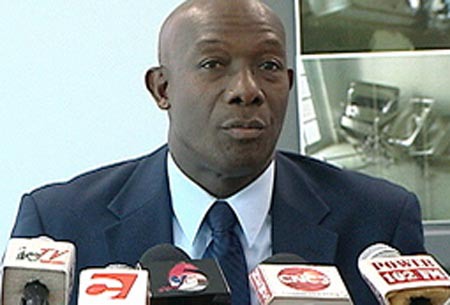 None of that explains the OCM's sudden prudish response to Roffey's rear end and why her bumper was considered too real for viewers.
And why, in so doing, Express chose to scrap its longstanding nonsensical defence of "public interest" for showing mutilated bodies and rape footage.
What was it about Roffey's rump that made Express editor-in-chief Omatie Lyder blush?
Mr Live Wire believes Roffey now has a civic duty to show up at the site of murders and tragic accidents and bear her thong, just as photographers prepare to snap those disgraceful images that mortify the family and loved ones of the deceased.
Monique's bam bam, which Express blurred from the sight of normal men like the face of the Prophet Muhammad, can yet save the decency of our country.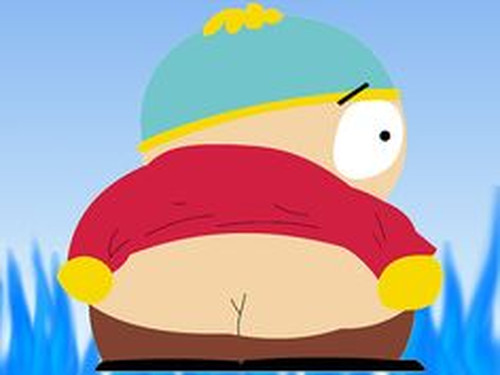 Fight fire with fire and batter BS with a bamsee. Only in sweet Trinidad and Tobago.
Editor's Note: Port of Spain mayor Raymond Tim Kee offered to resign his post on the afternoon of Saturday February 13 while Prime Minister Dr Keith Rowley said that, upon review of Tim Kee's statement, he deemed it totally unacceptable.
(Office of the Mayor of Port of Spain)
I have noted the continued outrage and hurt over statements attributed to me. I deeply regret the consequences of these statements, and I apologise unreservedly to those who have been affected. I consider the reaction has been sufficient to cause damage to the Office of the Mayor of Port of Spain, which any holder of this office should be concerned to protect at all costs.
It is in these circumstances, why I intend to call an emergency meeting of Council, and tender my resignation as Mayor, and as an Alderman.
It is important for me to point out as a citizen of Trinidad and Tobago, a man and a father, that I reiterate my unreserved respect for women, and in fact for all people, regardless of their race, gender or religion.
It is hoped that with this decision, the Office of the Mayor is now protected, my unreserved apology accepted by my fellow citizens, and that the focus can now be placed fully on solving the murder of a visitor to our shores.
Raymond Tim Kee,
Mayor