The Trinidad and Tobago Women's National Senior Team can take a massive step towards the Rio 2016 Olympic Games tomorrow, as they tackle Canada in a key Group B affair from 5 pm at the BBVA Compass Stadium in Houston, Texas.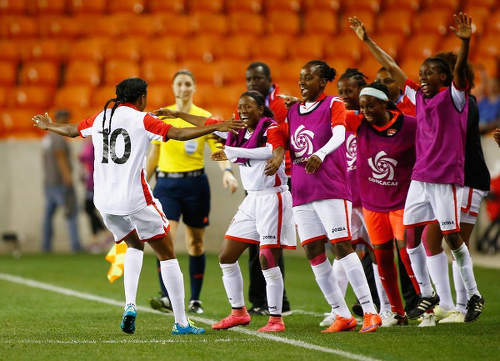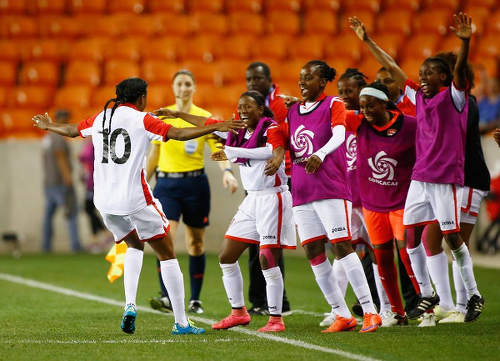 A triumph for the "Women Soca Warriors", after their 2-1 win over Guatemala on Thursday, would see them top the group and avoid a semifinal clash with the United States.
But Trinidad and Tobago have never defeated Canada in a competitive women's fixture and their last meeting, two months ago, ended in a 4-0 romp for the North Americans.
Coach Richard Hood was not in charge then while several players—including Thursday's both goal scorers, Kennya "Yaya" Cordner and Tasha St Louis—were absent.
Canada-born Women Warriors defender and vice-captain, Arin King, promised a much tougher challenge for the CONCACAF giants, who are ranked 11th in the world by FIFA, than when they squared off last December in an international tournament in Natal, Brazil.

"This time we have a stronger team and we have been preparing together for a longer period than when we played them in Brazil, so I'm expecting us to be better," King told the TTFA Media. "I think all of us are really looking forward to the match because a win could give us a chance of topping the group.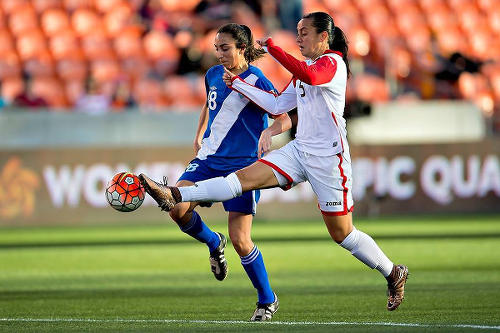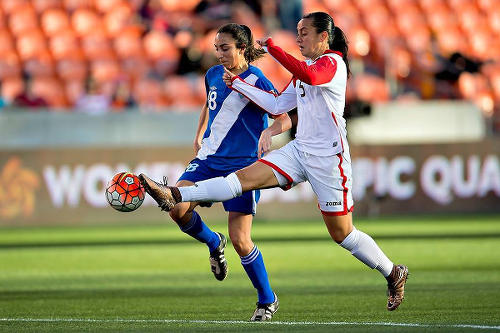 "We know the game will be challenging but I think we have in us what it takes to come out on top and then finish the group on a high next week."
Canada are led upfront by the joint second highest women's scorer of all time, 32 year old Christine Sinclair, while their young brigade showed their potency against Guyana on Wednesday, as 21 year old Ashley Lawrence bagged a hattrick and 16 year old Deanne Rose scored twice.
"Three points and Trinidad up next," said Canada coach John Herdman, after their 5-0 dismantling of Guyana, "and we're ready to roll."
But the Women Warriors intend to lift their game to match the opposition.
"We know the Canada game will be much more demanding physically and we will have to be more precise and clinical in our approach," said Hood. "Like I said, I wasn't particularly happy with the performance in the last match, even though it was enough to get the result.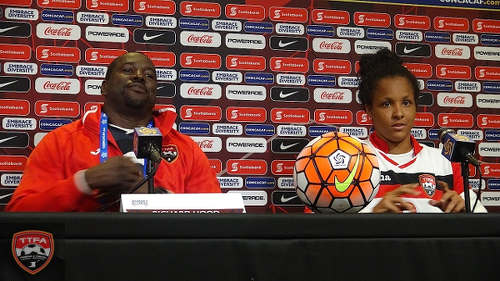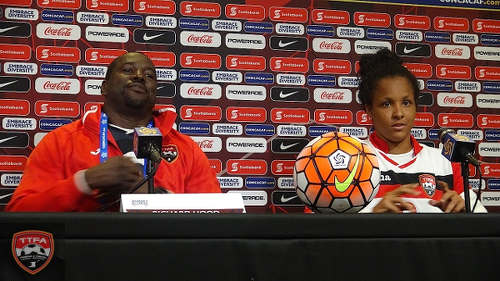 "But we have two games left and we know a good result against Canada will put us in a very good position going into the last group match against Guyana."
Hood's sentiments were mirrored by his squad.
"This is a tough game ahead but we really want to top the group," said St Louis. "I think we will have to start the match a lot stronger than we did against Guatemala. We have to tidy up a few things and definitely make better use of our goalscoring chances.
"We have faced Canada before so we know what they are like and hopefully we can bring our best game on the day."
Goalkeeper Kimika Forbes is sure to have a big role to play and she was not short on belief either.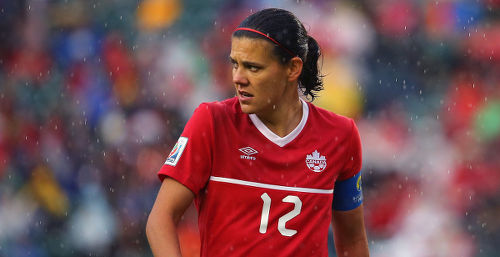 "We didn't put away our chances in the last game so it's very important that we make use of our chances," said Forbes. "Against a team like Canada, we have to believe in ourselves and our ability.
"I believe we have the ability to upset Canada."
In Group A action today, Costa Rica enjoyed the most lopsided result of the tournament so far, as they slammed nine unanswered goals past Puerto Rico to keep their qualification dream alive.
While defending World Cup champions, the United States, were made to sweat by Mexico before a 80th minute strike by FIFA 2015 World Player of the Year Carli Lloyd gave the host nation a 1-0 win.
(Trinidad and Tobago team)
Goalkeepers: 1.Kimika Forbes, 20.Saundra Barron, 18.Shalette Alexander;
Defenders: 6.Khadidra Debesette, 2.Jenelle Cunningham, 5.Arin King, 8.Victoria Swift, 14.Karyn Forbes, 4.Danielle Blair, 21.Chevonne John;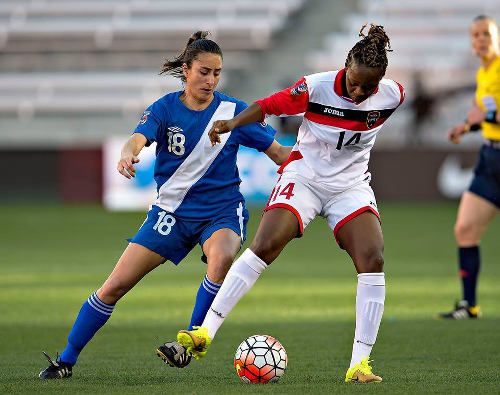 Midfielders: 9.Maylee Attin-Johnson (captain), 15.Liana Hinds, 11.Janine Francois, 13.Naomi Guerra;
Attacking midfielders: 12.Ahkeela Mollon, 10.Tasha St Louis, 17.Anastasia Prescott, 19.Kennya Cordner, 7.Kayla Taylor;
Forwards: 3.Mariah Shade, 16.Jo-Marie Lewis.
Coach: Richard Hood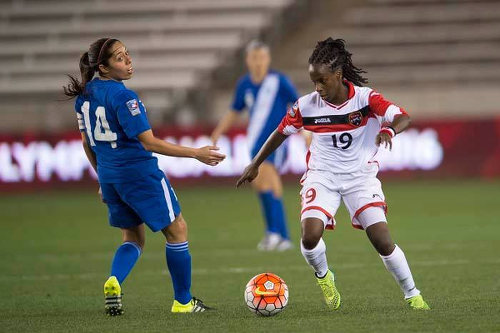 CONCACAF 2016 Women's Olympic qualifying series results
(February 10)
Puerto Rico 0, Mexico 6 (Maribel Dominguez 18, 51, 89 pen, Alina Garcia Mendez 22, Nayeli Rangel 54, Katlyn Johnson 90), Group A, Toyota Stadium, Frisco;
United States 5 (Alex Morgan 1, 62, Carli Lloyd 9 pen, Crystal Dunn 15, Christen Press 83), Costa Rica 0 in Group A at Toyota Stadium, Frisco;
(February 11)
Guatemala 1 (Ana Martinez 18 pen), Trinidad and Tobago 2 (Kennya Cordner 74, Tasha St Louis 78) in Group B at BBVA Compass Stadium, Houston;
Canada 5 (Deanne Rose 25, 40, Ashley Lawrence 29, 46, 48), Guyana 0 in Group B at BBVA Compass Stadium, Houston;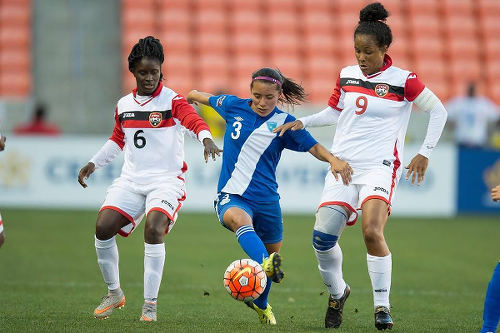 (February 13)
Costa Rica 9, Puerto Rico 0 Group A at Toyota Stadium, Frisco;
Mexico 0, United States 1 (Carli Lloyd 80), Group A, Toyota Stadium, Frisco;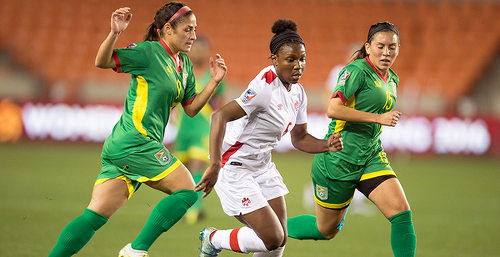 Upcoming fixtures
(All kick offs given in TT time)
(February 14)
Guyana v Guatemala, 2.30 pm, Group B, BBVA Compass Stadium, Houston;
Trinidad and Tobago v Canada, 5 pm, Group B, BBVA Compass Stadium, Houston;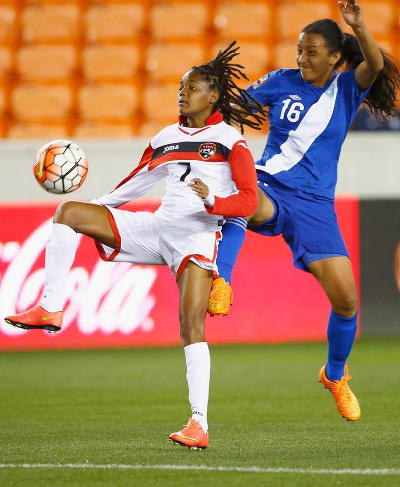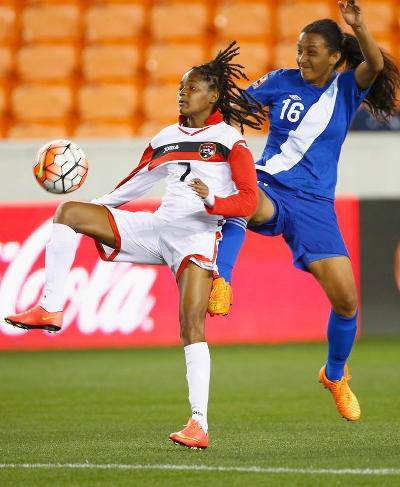 (February 15)
Mexico v Costa Rica, 7 pm, Group A, Toyota Stadium, Frisco;
United States v Puerto Rico, 9.30 pm, Group A, Toyota Stadium, Frisco;
(February 16)
Trinidad and Tobago v Guyana, 7 pm, Group B, BBVA Compass Stadium, Houston;
Canada v Guatemala, 9.30 pm, Group B, BBVA Compass Stadium, Houston.