The good news is that Trinidad and Tobago citizens are about to have their country open up more than ever before as traffic lights come down, highways continue to expand and sea ports go up.
The bad news is we may not be able to afford to drive to see it.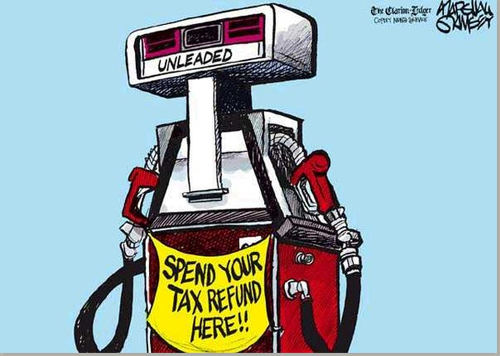 Finance Minister Colm Imbert's budget presentation yesterday confirmed that the price of super gasoline has increased immediately from TT$2.70/litre to TT$3.11/litre while the price of diesel also rose from TT$1.50/litre to TT$1.72/litre.
Now when Tanty Kamla hiked the price of premium gas in 2012, Mr Live Wire grudgingly switched to super.
So now Imbert wants people to switch to bicycles or wot?!
At least the PNM Government hinted at plans for a national broadband service. Because plenty friends will have to lime on Skype now yes.
Of course, the beauty of producing your first budget while still enjoying the glow of a fresh mandate is that the public is less inclined to be critical. Not when they can still see a smidgen of ink on their voting fingers.
And there was some good stuff in there. That increase in personal exemption tax sweet too bad. Although Mr Live Wire will have to borrow a calculator to see if he will spend that extra $1,000 in gas bills for the month—not to mention if the price of doubles doubles.
So the short man better hope we don't find out that he's full of gas when we work that one out.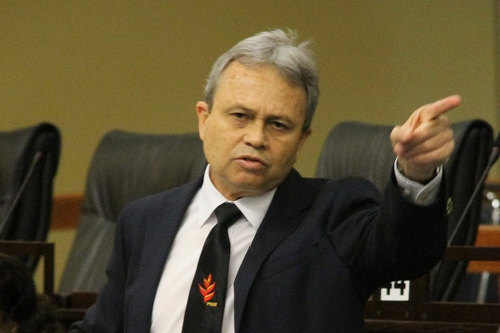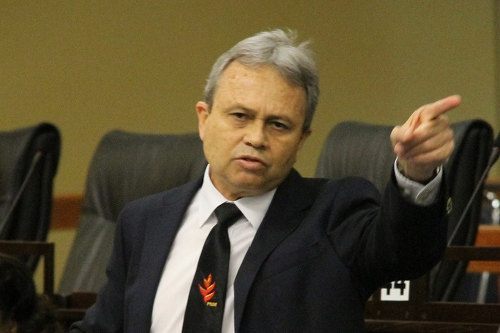 And how come nothing in that 41-page budget speaks to recovering money stolen from the treasury or ensuring that big business pays its fair share of taxes?
Imbert said the Government would save TT$340 million by cutting the gas subsidy. Steups. SIS boss Krishna Lalla probably has that amount in between his couch cushions from any one of those overpriced State contracts he got.
Why the poor man's belt always tightening and politicians always looking so rosy?
So the Government spending money for so to deal with "chronic and rampant criminal conduct in T&T" and nothing in Imbert's speech addressed white collar crime and souping up our BIR investigators?
Was anybody even listening when Loretta Lynch told the world about the kind of figures being laundered by our Trickidadian businessmen?
I don't know how many OPVs Trinidad and Tobago will need to successfully resist the Colombia and Mexico drug cartels. But I'm pretty sure if the FIU or BIR departments had some teeth, the Centre of Excellence and Royal Castle would be State property by now.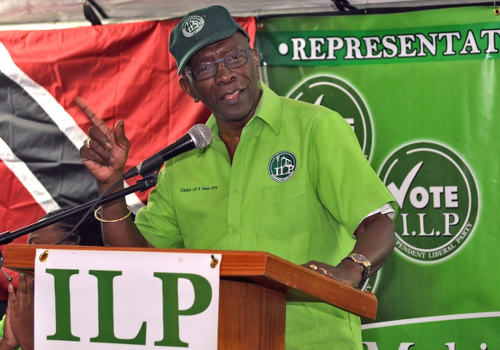 And speaking of sport and culture…
Actually, he didn't. Not really.
You mean to tell me, the Finance Minister had a subsection marked "sport" and another marked "culture" and he got through both without mentioning "Rio 2016 Olympics", "Russia 2018 World Cup", "2016 Carnival", "calypso" or "steelpan?"
So we squeeze the money we need to keep our youths out of trouble but spend big bucks to throw their tails in jail when they cross the line?
"We will establish a Sports Institute of Trinidad and Tobago mandated to modernise the sports industry," said Imbert, "with the ultimate objective of developing and promoting sports tourism."
What does any Government—red or yellow—know about modernising the sport industry or any other industry for that matter?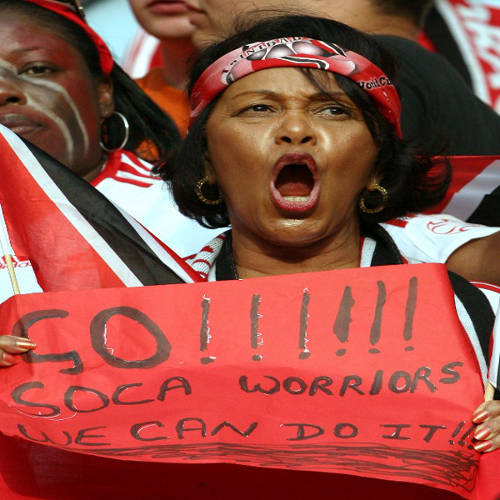 Somebody in the Sport Ministry feels he knows something about the Pro League that club owners who doing dog paddle for 15 years with minimum resources don't know?
The entire budget presentation on "Arts and Culture" took up three paragraphs:
"Madam Speaker, we will leverage our rich cultural, historical, religious and natural heritage for developing tourism with associated job creation activity. We will encourage all local cultures.
"We will create a national local enterprise with the support of the entire country which will identify the benefits: value creation, income and employment generation, goods and services production, innovation and creativity.
"Artistes, media operators, film-makers and other participants in the creative industries will access first-class facilities to showcase their talent with world-class standards. Arts, fashion design, culture and tourism will become major drivers of productivity and growth in our country."
In 2015, we still need a committee to identify the benefits of arts and culture? Those committee members going to get a bigger stipend than our pan men? And who said a lack of first-class facilities is what's restricting our creativeness?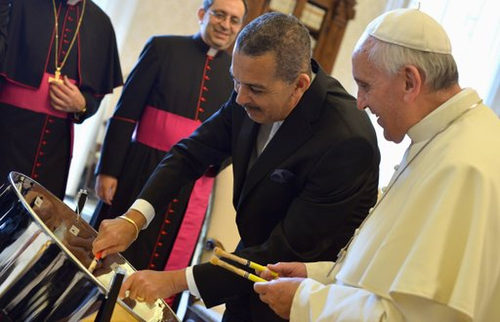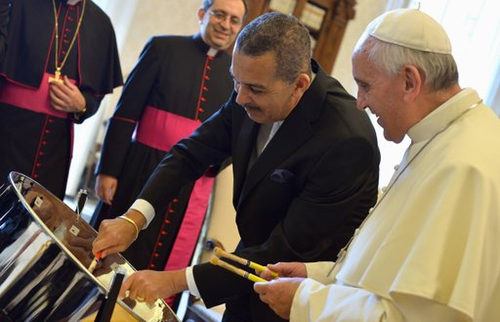 Steups. You see why Mr Live Wire prefers to leave this budget business to those people with cuff-links and letters at the end of their names? Smart people who know how to use "paradigm" and "alleviate" in a sentence?
Let me go and Skype one of my partners that I use to lime with yes. Or maybe I could "alleviate" him of some "paradigm" to fill my gas tank!