Opposition Leader Dr Keith Rowley will not allow himself to be sidetracked by matters of integrity as he continues his campaign to be elected as Trinidad and Tobago Prime Minister.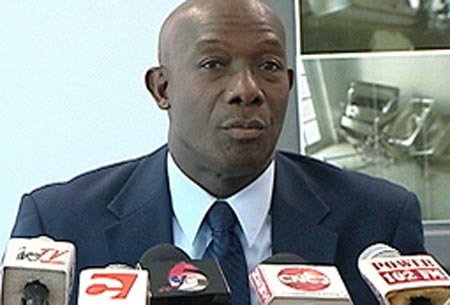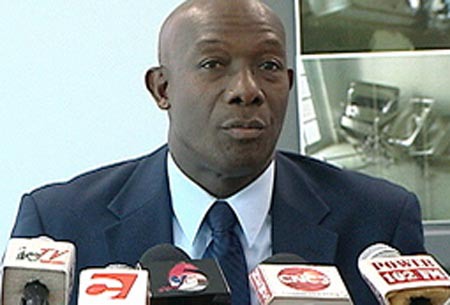 Well, that's a load off the minds of people who are afraid of a radical change in governance.
At a PNM public meeting at Embacadere, San Fernando on Sunday, Rowley, according to the Trinidad Guardian, responded to an Integrity Commission request for information relating to his 2004 Declaration of Income Assets and Liabilities in the manner that people react to Jehovah Witnesses when they are getting ready for work.
"Between now and September 7, I am busy with the people's business," said Rowley. "I am busy putting this Government out of office and if that question could have waited for 11 years, it could wait for 11 weeks."
The Witnesses probably mutter under their breath: Well, if you are too busy to save your soul today…
Presumably, ILP leader Jack Warner heard Rowley's speech and sent the PNM boss a text message straight away: "Damn right Keithos! And can you believe the FBI wants to talk to me about stuff I did back in 1991?! Lolz!"
Of course, the Integrity Commission did allow itself to be dragged into disrepute during its "emailgate" investigations, when it seemed more beholden to Kamla Persad-Bissessar's attorney, Israel Khan SC, than to the people of Trinidad and Tobago.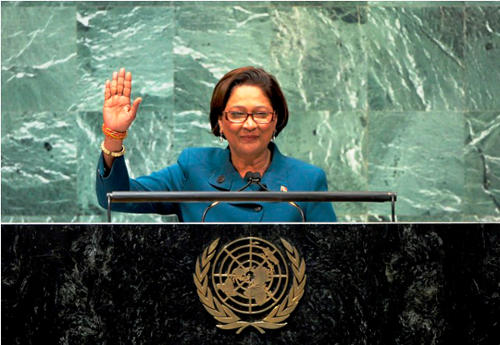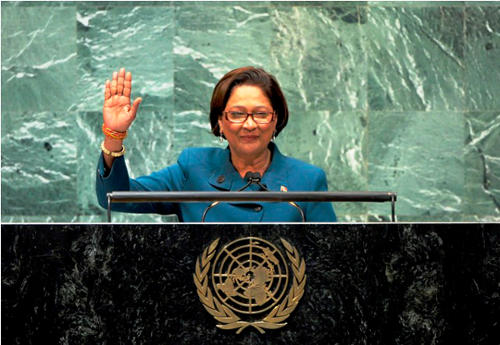 And, yes, there is about as much integrity in the current IC as there is pompek in the average hot dog.
And, admittedly, Rowley has been quizzed about Landate more than Bunji Garlin has been asked about Machel Montano.
But most people do not get to choose which arms of the State they obey or set timetables for authorities. Rowley suggested he would be more open to talks with investigators after he is prime minister.
What could go wrong?
Rowley, helpfully, pointed out some matters that the IC could investigate like the $400 million Beetham Waste Water Treatment scandal.
Hands up if you ever tried that line on a policeman who stopped you on the PBR and he responded with: "You're absolutely right. I will get straight on that…"
Just two weeks before the general election, the threat of a prison term somewhere down the road did not scare Rowley either. Presumably, he expects to be the sitting prime minister by then.
"Let me tell Mr Zainool Hosein something this evening, it was Sir Alexander Bustamante who said if a politician hasn't been to jail he hasn't been all over the country," said Rowley, "and if I have to go to jail as a result of not responding to you in 14 days, come I am ready to go."
Sir Bustamante must be a politician after Warner's own heart then. His quote is probably on Anil Roberts' refrigerator as well. And on Anand Ramlogan's bed head. And written on Glenn Ramadharsingh's palm.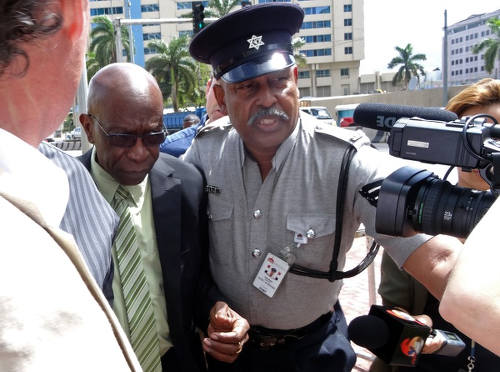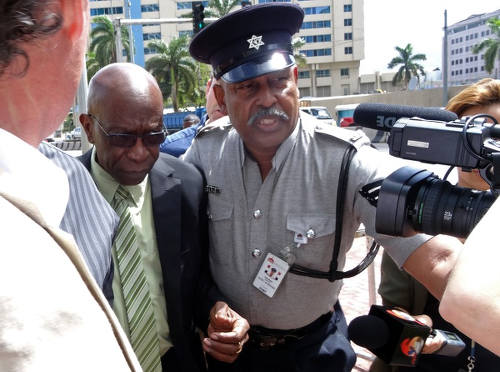 All over Trinidad and Tobago, it seems politicians are ready to make a jail. But never for the benefit of the people or the country.
Mr Live Wire cannot confirm that Persad-BIssessar steupsed and muttered to herself when she heard Rowley's flippant dismissal of a legal body empowered by the constitution.
"Who thiefin' whose manifesto now?!"