The National Gas Company (NGC) will pump TT$1.2 million into the National Super League for its 2015/16 season as the domestic second tier competition prepares for a second lease of life under All Sport Promotions.
The most dramatic change for the retitled CNG National Super League is a new two level competition, which sees its 25 teams split into a Premiership Division and Championship Division.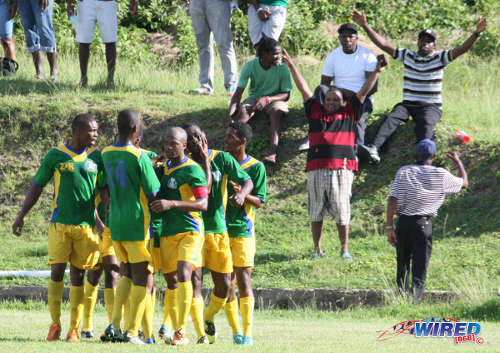 The Premiership Division teams are: 1976 FC Phoenix, Bethel United, Club Sando Moruga, Defence Force, Guaya United, FC Santa Rosa, Marabella Family Crisis Centre, Matura ReUnited, NLCB La Horquetta SA, Petrotrin Palo Seco, Police FC, Real Maracas, Siparia Spurs, Stokely Vale FC and WASA FC.
The Championship Division teams are: Barrackpore United, Chaguanas FC, Cunupia FC, Edinburgh 500, Malabar FC, Petit Valley United, Prison Service FC, Queen's Park CC, Saddle Hill Hotspurs and UTT.
The Premiership's champion team will pocket TT$240,000 while second to fourth will receive TT$120,000, TT$100,000 and TT$80,000 respectively.

The Championship winner is due TT$140,000 with TT$100,000, TT$80,000 and TT$60,000 respectively for the second, third and fourth place finishers.
All 25 clubs will participate in a Super League cup competition, which carries a TT$100,000 first prize with TT$50,000 for second and TT$25,000 each for the two losing semifinalists.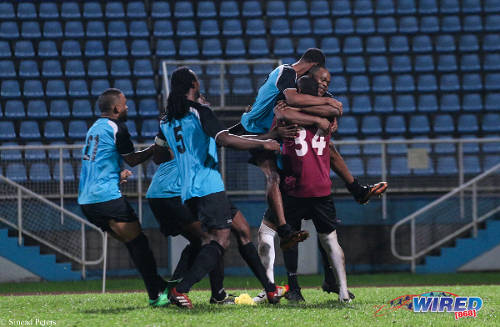 There will be cash prizes for the top individual players as well.
The top five Premiership players of the year will pocket TT$2,500 each with an additional TT$5,000 for the Most Valuable Player. While the top five Championship players will receive TT$1,500 each with TT$3,000 for the MVP.
Trinidad and Tobago Football Association (TTFA) president Raymond Tim Kee hailed All Sport marketing manager Anthony Harford for snaring a cash sponsorship deal for local football. Although, arguably crucially, the money will be managed by All Sport and not the TTFA.
"With most of the other sponsors, we get kind but not cash," said Tim Kee.
The Super League, which started in 2001 under then TTFF president Oliver Camps, has always been run by All Sport with the exception of last season. Harford's hiatus was forced due to friction with then Sport Minister Anil Roberts, which led to Tim Kee's decision not to renew his contract at the time.
Harford suggested that the break strengthened the Super League clubs' enthusiasm towards All Sport and his organisation was happy to reclaim the mantle.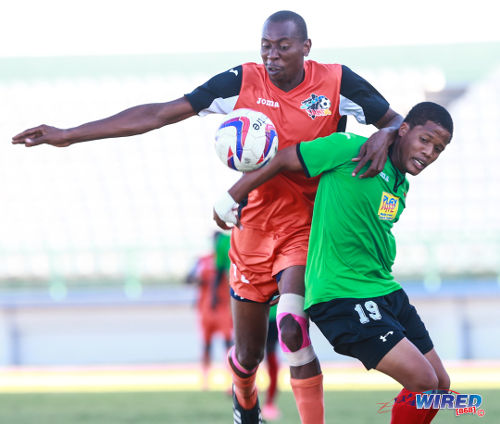 "Tomorrow, we will usher in a new era with the first matches in the new Championship level of the Super League," said Harford. "After our enforced hiatus for just one year, we are delighted that our relationship has been renewed."
NGC president Curtis Mohammed made a pitch for the safety and cost effectiveness of compressed natural gas as well as his organisation's own history of supporting sport. Brand ambassador and West Indies cricketer Darren Bravo was present at the launch while Mohammed pointed to their sponsorship of star hurdler Jehue Gordon, West Indies Test cricket captain Denesh Ramdin and the recently concluded Women's Premier League (WPL).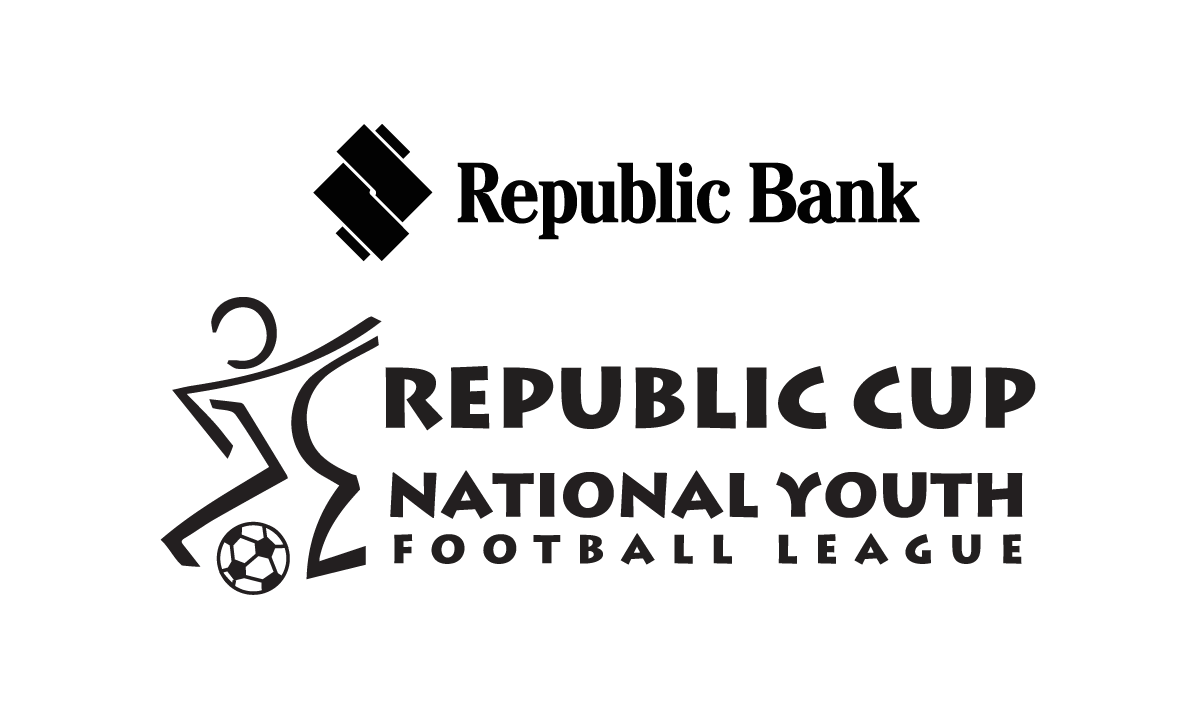 "We are not just about setting up CNG stations," said Mohammed, "we are about getting involved in an integral passion of Trinidad and Tobago…
"We recognise how important the Super League is to the national community and, with the 'Soca Warriors' on the verge of the qualifying campaign for Russia 2018, we are happy to play our part."
Sport Minister Brent Sancho did not attend the press conference but Ministry of Sport official Gabre McTair assured clubs that the Government would absorb most of the cost for air travel between the two islands.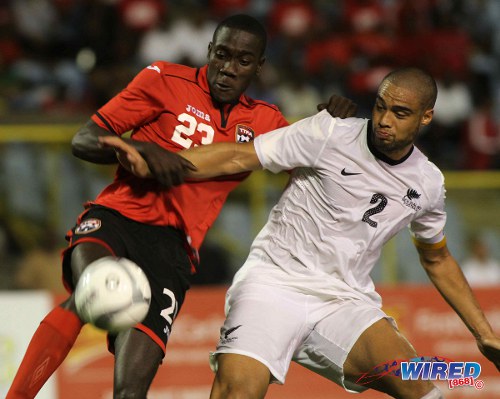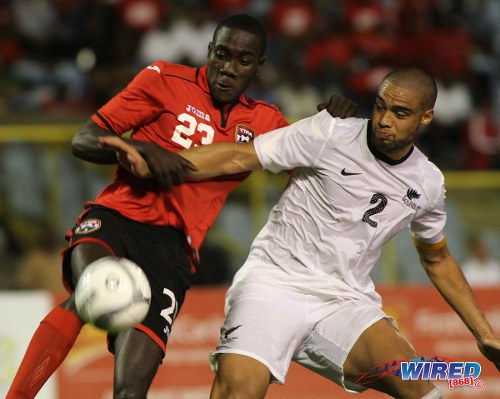 There are three Tobago teams in the CNG Super League and, according to McTair, there would be roughly 80 trips back and forth between the islands at a cost of around TT$500,000.
The Sport Ministry promised to also consider applications from Super League teams for subventions similar to the funds provided to Pro League clubs, which vary from TT$60,000 to TT$83,000 per month.
McTair did not give a deadline for the Sport Ministry's decision regarding Super League subventions.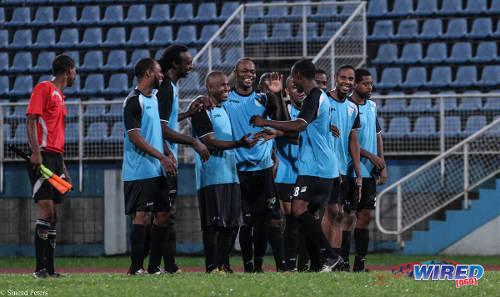 Upcoming Super League fixtures
Championship Division
(Tuesday August 25)
Prisons FC v Cunupia FC, YTC, Arouca, 4.15 pm;
QPCC FC v Saddle Hill Hotspur, Queen's Park Oval, 6 pm;
Edinburgh 500 v Barrackpore Utd, Edinburgh 500 Rec ground, 7 pm;
Xtra Foods Chaguanas FC v Malabar FC, New Settlement Ground, Chaguanas, 7 pm;
Petit Valley Utd v UTT, Northern Rec Ground, Diego Martin, 8 pm.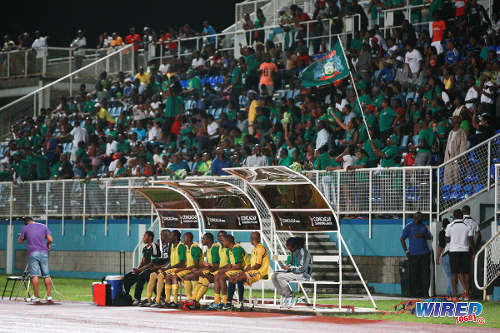 Premiership Division
(Sunday August 30)
Marabella Family Crisis Centre v Siparia Spurs, Mannie Ramjohn Stadium, 4 pm;
FC Santa Rosa v Police FC, Marvin Lee Stadium, 4 pm;
Petrotrin Palo Seco v Guaya Utd, Palo Seco Velodrome, 5 pm;
1976 FC Phoenix v Real Maracas FC, Canaan Rec Ground, 5 pm;
NLCB La Horquetta SA v Club Sando Moruga, Larry Gomes Stadium, 4 pm;
Bethel Utd v WASA FC, Montgomery Rec Ground, 5 pm.
(Rescheduled)
Matura ReUnited v Stokely Vale FC
Defence Force FC on a bye.