Well, that was bacchanal. Trinidad and Tobago was so hot yesterday even Jack Warner considered asking the US Attorney General for a plane ticket.
At around noon yesterday, Port of Spain inmate Hassan Atwell and two fellow prisoners Allan "Scanny" Martin and Christopher "Monster" Selby made a daring jailbreak.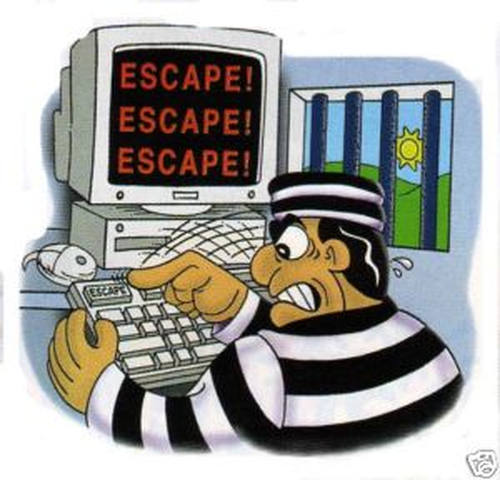 But first, they had to wait for the 41-year-old Atwell to update his Facebook page with the usual rant about his unwillingness to bend to the oppressive nature of incarceration and to share a "Ent! Breaking News" video.
Of course, thousands of employees across the country do not have access to Facebook at their work place. But Atwell does not seem to be a "glass half-full" kinda guy.
Maybe he wanted Skype.
Incidentally, prior to today, Atwell was not actually guilty of anything, despite spending the last 10 years in prison. Not yet anyway.
Like Warner, Atwell is fighting an extradition request from the United States. While the Chaguanas West MP was allegedly fond of shaking down television companies and World Cup bidding nations for the right to show and host football matches, Atwell's alleged gig was kidnapping wealthy young men and demanding ransom from their relatives.
Warner remains Chaguanas West MP, holds national press conferences, routinely taunts the Attorney General and United States authorities and spends his free time sparring with international comedians. Atwell was refused bail and probably—but not certainly—has not seen HBO in a while.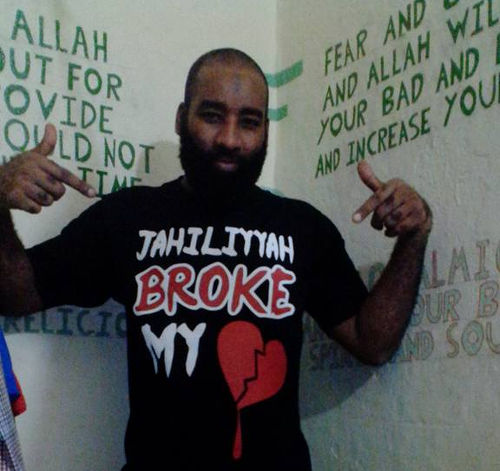 It just goes to show that one can never be too careful in picking his or her criminal trade.
One of the three men shot and killed 27-year-old Constable Sherman Maynard, who was on guard duty outside the prison walls, during their escape in which the men were armed with guns and a grenade.
Mr Live Wire cannot confirm whether Atwell received the weapons in an email attachment.
Martin was shot dead by police at the Port of Spain General Hospital, just after 1 pm, although Atwell and Selby remain at large.
From there on, Port of Spain went into meltdown.
Prime Minister Kamla Persad-Bissessar told citizens that the Government was "in full control" and nobody had anything to fear "so long as I am your Prime Minister."
Strangely, that did not help calm citizens.
Opposition Leader Keith Rowley was campaigning in south Trinidad at the time. But he did have the PNM treasurer and Port of Spain Mayor Raymond Tim Kee on location.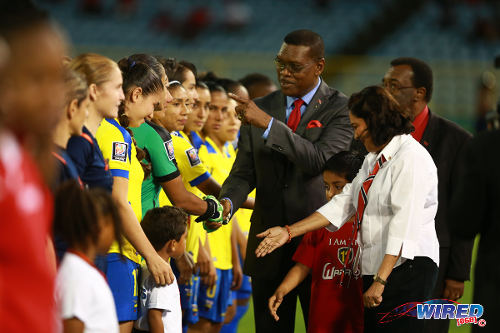 Tim Kee told the Trinidad Express that he was traumatised but assured everyone that his own security was heightened. He went on to say that it is sad when a policeman is killed and there was plenty of traffic, rumours and panic in the capital.
Mr Live Wire cannot confirm that the Express reporter replied: That's it?! I could flipping get that on Facebook!
As always, there was plenty fodder for conspiracists.
Atwell's brother, Hamid Ali, was charged, just hours earlier, for the murder of Dana Seetahal SC. His other brother Rajaee Ali, who is a former murder accused and contractor for the Government's LifeSport programme, is already in police custody for the conspiracy to murder DJ Kevaughn "Lurbz" Savory, who is believed to have had an affair with the wife of ex-Sport Minister Anil Roberts.
Apparently, there are Gru Gru trees with less thorns than the Ali family.
Ali (R) is the son of Hassan Ali who is the Imam for the Jamaat-al-Muslimeen's Carapo mosque and he leads prayers there himself as well.
It meant another round of questions to Imam Yasin Abu Bakr and his son Fuad Abu Bakr, the political leader of the NNV party, on whether their religious sect was housing and benefitting from crime.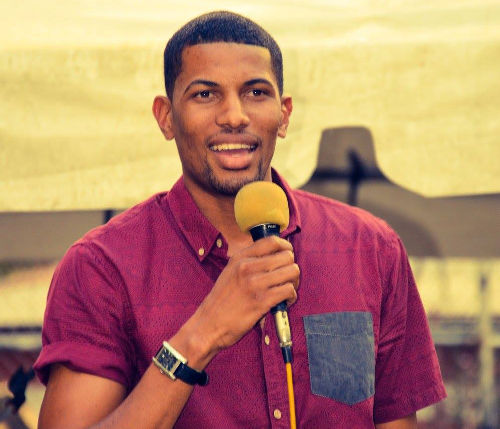 "The individuals who they say escaped from prison have been in prison for 11 or 12 years, so if they are members of anything they are members of the prison," said Abu Bakr (F). "We know there are concerns regarding people affiliated with us. We have come here to say we have nothing to do with the criminal acts."
Say what you like about young Abu Bakr. But don't forget to call him a politician. He would fit in just fine in Parliament.
Of course, Government interests seem to run alarmingly close to several criminal cases at the moment, not least the Seetahal murder, which, according to the police, might have been organised by persons who were on the LifeSport payroll at the time.
Four years ago, attorney David West, who is now the PCA chairman, found it "passing strange" that then AG Anand Ramlogan did not appeal a ruling against extradition for UNC financiers Ish Galbaransingh and Steve Ferguson since Atwell was in a similar situation.
So should everyone with a criminal matter before the local courts be considered safe from extradition?
"It is passing strange that the State loses one application before a single High Court judge in a complex and highly politically charged case and deems it not fit to appeal," said West. "An appeal is necessary to clarify this 'grey' area in the law…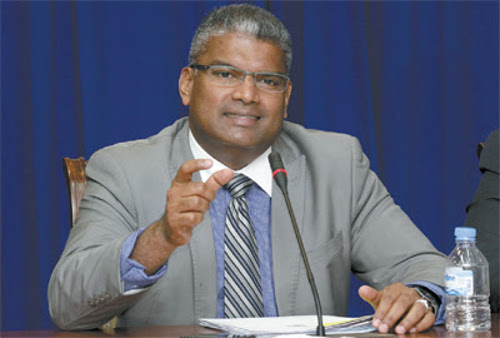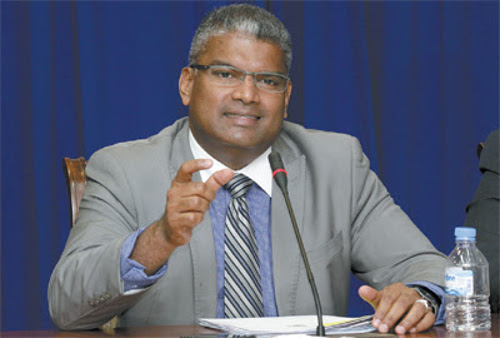 "Two other accused persons, Hassan Atwell and Gary Govindass are also in this same predicament by having a local charge existing whilst extradition proceedings are ongoing."
Earlier this week, Works Minister and Tabaquite MP Suruj Rambachan unveiled a $14 million State project that was completed by Galbaransingh's Aztec Asphalt Pavers company.
Rambachan scoffed at any suggestion that maybe the Government should not be handing taxpayers' money over to men who are hiding from the law—albeit doing so in plain sight.
"He is free to bid and tender for any project," said Rambachan. "I don't think the UNC should distance themselves from him at all."
Food Production Minister Devant Maharaj, whose ministry oversaw the tendering process, sang from the same hymn sheet.
"Why should we distance ourselves? Is it that he is not allowed to do business in Trinidad?" asked Maharaj, knowing full well that Trinidad is the perfect place for men like Galbaransigh to do business.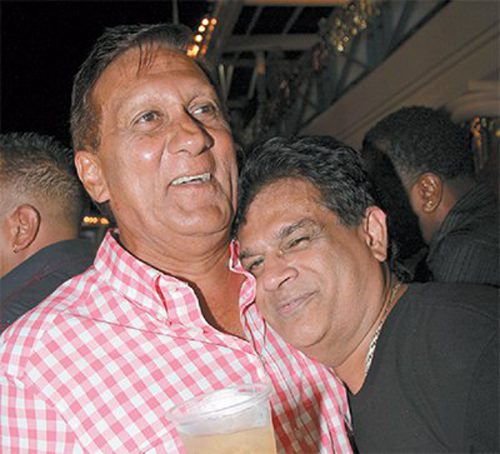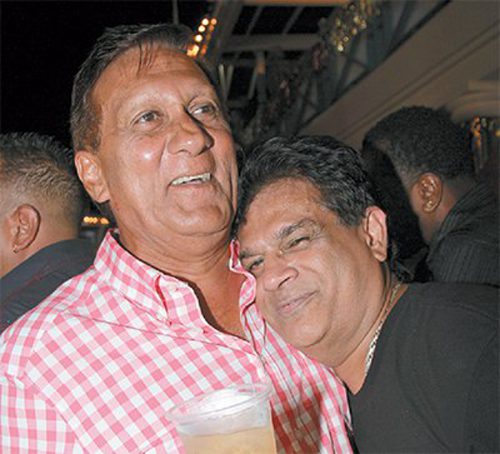 On Friday, Atwell decided that he deserved to be free to do business too. So, he updated his Facebook page and then blasted his way out of jail, leaving a dead officer in his wake.
The media called it a "brazen" escape.
Warner and Galbaransingh, who allegedly influenced the last general election with ill-gotten money, must have read the news and shaken their heads disapprovingly, even as their attorneys continue to stave off extradition. This place gone through, oui.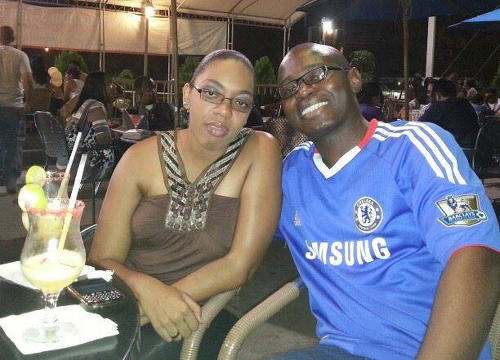 Editor's Note: Wired868 wishes to offer sincere condolences to the family and loved ones of Constable Sherman Maynard, who was tragically killed in the line of duty while trying to keep Trinidad and Tobago safe.