Trinidad and Tobago National Under-23 Team manager David Muhammad has arguably run out of hiding space for a series of administrative cock-ups that might have cost his players their 2016 Olympic Games dreams and now threaten their 2015 Pan American Games aspirations as well.
The final accreditation deadline for the Toronto 2015 Pan Am tournament, according to the Trinidad and Tobago Olympic Committee (TTOC), is Tuesday June 30 and the Under-23s are a player short, after Muhammad failed to replace St Ann's Rangers attacker Kadeem Corbin on their 18-man squad list.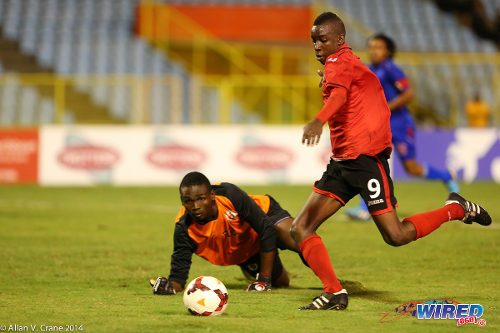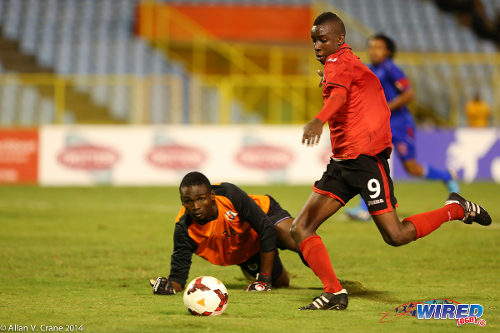 National Senior Team coach Stephen Hart selected the 19-year-old Corbin to represent his country at the 2015 CONCACAF Gold Cup and the clash of dates means that, even if the "Soca Warriors" are eliminated early, Under-23 coach Zoran Vranes would have just 17 available players for as much as two-thirds of their competition.
The senior Warriors play Guatemala, Cuba and Mexico in the United States on July 9, 12 and 15 respectively. And the National Under-23 Team face Uruguay, Paraguay and Mexico in Toronto on July 13, July 17 and July 21.
Yesterday, Wired868 asked Muhammad, via What's App, about Corbin's selection for the Pan Am Games.

"Corbin will miss one or two Pan Am Games because of the Gold Cup," stated Wired868, on June 29. "Is it worth it to take him to Pan Am?"
Muhammad responded: "He's not going to the Pan Am Games."
The manager did not respond to follow up questions as to whether the TTOC erred by placing Corbin on the list and, if the replacement was made, which player would take his place.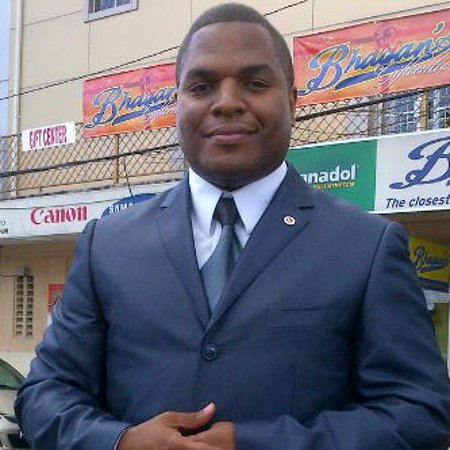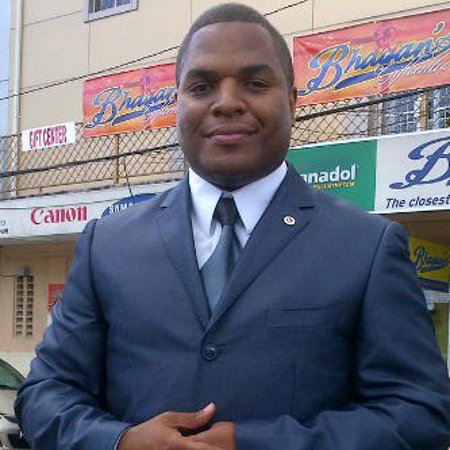 Wired868 sought clarification from the TTOC.
Was Corbin replaced? Did the TTOC send the wrong football squad list to the media?
"The TTOC can only have been guided by, in this case, the TTFA," TTOC president Brian Lewis told Wired868. "There was no way the TTOC would have selected a player for the TTFA. The important question for the TTFA to answer is if they sent a revised list to the TTOC that omitted Kadeem Corbin."
TTOC marketing official Chanelle Young confirmed that the Olympic Committee sent the most recent football roster to the media. However, Young revealed that the TTFA did ask for Corbin to be replaced from its Pan American Games squad.
Crucially, though, the TTFA's request came hours after Muhammad claimed that Corbin was not on their Pan Am squad.
"Today, I got an email from football, dated June 30 and 10.15 am, where he stated that he is going to replace Kadeem Corbin," Young told Wired868. "We only got this information this morning that Kadeem Corbin will no longer be on the team."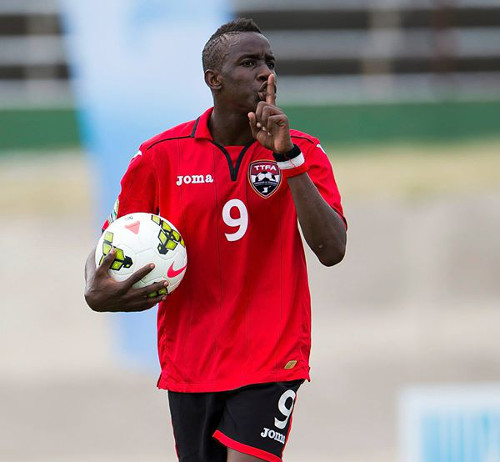 Just as crucially, though, Muhammad did not name a replacement for Corbin, which means he did not fix the initial problem. And he has only a few hours to do so.
"He hasn't notified us about who he would replace (Corbin) with as well," said Young. "Right now, we have to meet a deadline for accreditation… He has to send it today (because) today is the deadline that (the) Toronto (LOC) gave us.
"Some of the accreditation requests (were not processed) so about five footballers need visas. If the person they want to replace him with (was not on their initial shortlist), he wouldn't be able to go at all."
Muhammad could not be reached for comment as the Under-23 Team left Puerto Rico this morning. They will arrive in Trinidad in three batches at roughly 2 pm, 4.30 pm and 11.30 pm.
The manager is expected to land in the first group, just as he was first to arrive in Puerto Rico while more than half his young team remained in Port of Spain trying to acquire visas.
The Warriors' Olympic football dreams were blighted by visa issues, as Vranes was forced to scrap his initial 20-man squad and carry whichever players he could find who had proper travel documents.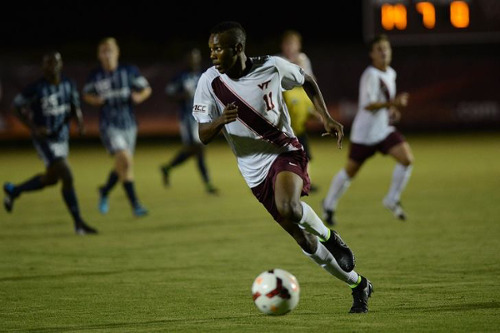 Muhammad got 12 players to Puerto Rico in time for their first scheduled match against Suriname on June 24, which was later abandoned. However, two of those players, Keane McIvor and Adrian Welch, were subsequently deemed ineligible to play by Caribbean Football Union (CFU) officials.
The tournament rules mandated that each team must have three goalkeepers and 17 outfield players on its roster but Under-23 goalkeeper Javon Sample was denied a visa. Trinidad and Tobago travelled to Puerto Rico with 19 outfield players and two goalkeepers and, as the CFU stuck to the rules, McIvor and Welch, became inactive passengers.
Muhammad blamed the Under-23s chaotic build up to their Olympic qualifiers on a technical glitch at the United States Embassy.
"We had applied within the regular timeframes," Muhammad told Wired868.
The US Embassy conceded that it experienced "technical problems" since May 26, which were only righted on June 26.
However, a release from the US Embassy appeared to contradict Muhammad's stance that he applied in a timely fashion.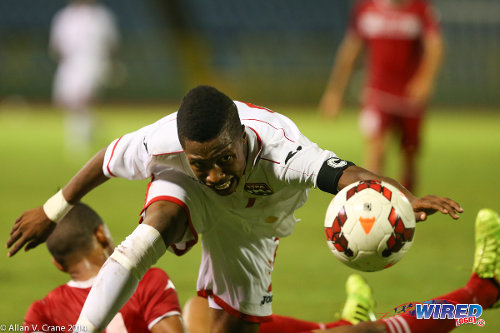 The team manager said an application was made for visas just before the Under-23 players entered camp on Tuesday June 16. They were meant to travel to Puerto Rico on Sunday June 21 while Friday June 19 was Labour Day.
One of the players, Central FC forward Dwight Quintero, did not even get a passport until Saturday June 20.
"Visa applicants should note most visas are delivered within 5-10 days of approval," stated the US Embassy. "However, applicants with concrete departure dates are advised to apply as early as possible as we cannot guarantee return of the passport within 10 (working) days."
In fact, despite the Embassy's technical issues, the Under-23 players received visa appoints within four working days of their request. And they got visas 24 hours later.
Even then, they got to Puerto Rico on Thursday June 25 for a tournament that was due to start on Wednesday June 24.
At the time, Muhammad congratulated himself and his staff for their work, even though, contrary to his suggestion, the Warriors appeared to have just 10 available players in Puerto Rico at the time.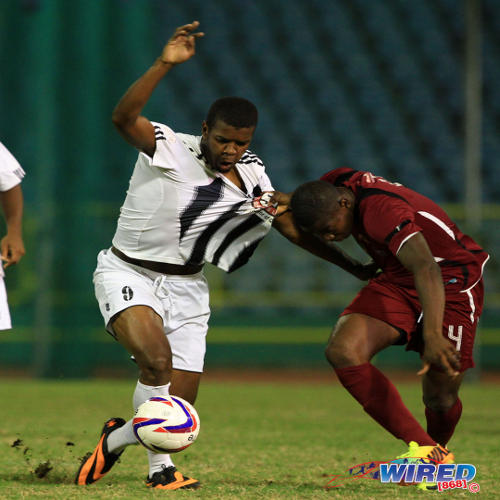 "I am very proud of the staff," he told Wired868 on Monday June 22, "that, in light of the circumstances, we were able to put together a strong team to compete by Wednesday.
"That goes to show the depth of our squad."
The Warriors promptly lost their opening game 5-3 to St Vincent and the Grenadines on Saturday June 27 and were eliminated within 90 minutes of their campaign.
Muhammad is not new to the role of national team manager or controversy, after taking up his first post in 2007 under then coach Francisco Maturana before also serving under Russell Latapy.
TTFA president Raymond Tim Kee restored Muhammad within three months of taking over the reins of local football in late 2012.
"I think (Muhammad) was unceremoniously replaced," Tim Kee told Wired868 then, "and anyone who was replaced for no reason, we will put that right."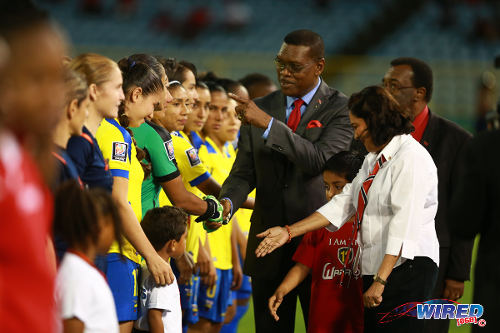 At the time, Muhammad, who is a motivational speaker and head of the Louis Farrakhan-inspired "Black Agenda Project", promised to be an inspiring choice for the football body.
"If reappointed, I will do my best to manage, organise, communicate with, network, inform and motivate the players and staff to continue to strive for excellence," said Muhammad, "and also seek to reintroduce some earlier standards.
"My knowledge and experience in the field of Human Resource Management shall also once again be applied to my tasks."
At present, the TTOC just wants Muhammad to give them the name of the Under-23 squad's 18th player. Otherwise, Vranes and his troops might again go into battle short-handed.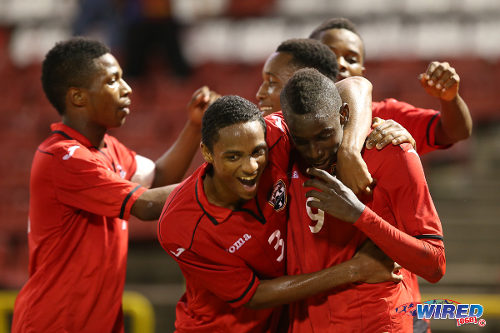 Kadeem Corbin timeline
June 5: Corbin makes his senior international debut against Curaçao and was credited by national coaches and teammates for making a strong case towards Gold Cup selection.
June 9: Corbin's name is submitted to CONCACAF as part of a 34-man shortlist for the Gold Cup.
June 20: Corbin is selected on the Gold Cup team.
June 23: The TTFA reveals its Gold Cup team, with Corbin, to the media.
June 29: TTOC reveals the TTFA's Pan American Games squads, which includes Corbin. Wired868 questions Muhammad on Corbin's selection and the manager denies that the player is on their squad.
June 30: Muhammad asks for Corbin to be removed from the Pan Am squad. It does not name a replacement, although it is deadline day.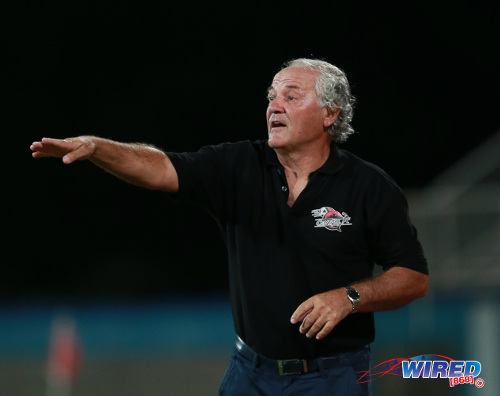 T&T's Under-23 Pan Am squad (as revealed by the TTOC on June 29): Jovan Sample, Montell Joseph, Shannon Gomez, Alvin Jones, Dario Holmes, Maurice Ford, Jesus Perez, Tristan Hodge, Jelani Felix, Neveal Hackshaw, Xavier Rajpaul, Jomal Williams, Aikim Andrews, Nathaniel Garcia, Shackiel Henry, Dwight Quintero, Neil Benjamin.
Withdrawn: Kadeem Corbin.