The Trinidad and Tobago Men's National Under-23 Team has vowed to boycott its final 2015 Pan American Games fixture against Mexico unless the Trinidad and Tobago Football Association (TTFA) provides written assurance that they will be paid outstanding match fees and stipends.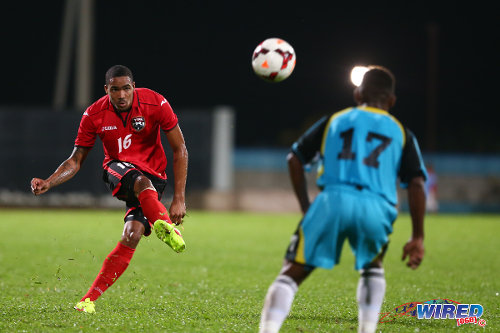 The young "Soca Warriors" are due to kick off against Mexico from 5.35 pm at the Hamilton Pan America Soccer Stadium in Toronto.
The Warriors were already eliminated from the Pan Am competition last week after conceding nine goals while scoring just once in heavy defeats to Uruguay (4-0) and Paraguay (5-1) respectively.
It copped a miserable campaign for the Under-23 Team, which was booted out of the 2016 Olympic qualifying campaign after just two matches as the young men lost 5-3 to St Vincent and the Grenadines before routing Puerto Rico 5-0.
But the results tell only half the story, as the Warriors were constantly blighted by managerial and funding issues, which often denied coach Zoran Vranes the chance to use his strongest team or benefit from live-in camps and practice matches.

Wired868 was informed last night that the Under-23 players decided they had endured enough.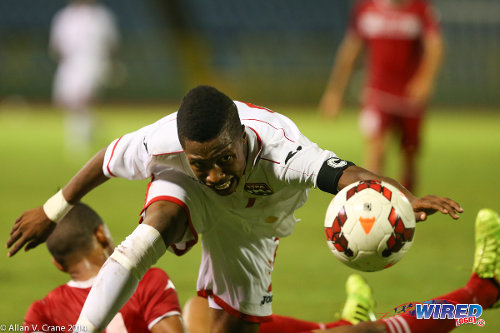 "(The Under-23 squad) was promised US$500 a game but still haven't received a cent," said the team member, who spoke on the condition of anonymity. "Not even per diems! In fact, when (the players) travelled to Puerto Rico, there was an overnight in Panama and there was not even money for dinner.
"The players have decided not to accept the TTFA's empty promises any longer and are not going to play unless there is something in writing from the Sport Ministry."
Not counting per diems, the TTFA already owes the Under-23 players up to US$2,000 each while staff members are due US$2,800 for the four fixtures thus far.
The "Women Soca Warriors", who drew with Argentina and Colombia and lost to Mexico at the Pan Am Games, have also gone without a per diem for the competition. And at least one player informed Wired868 that the squad is furious at the perceived ill-treatment meted out by the football body and is considering mutiny for next month's Olympic qualifiers.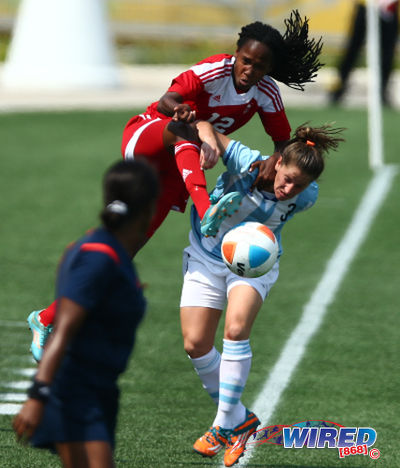 The Under-23s have vowed to make the first move. It would take frantic late negotiations if they are to get any letter of comfort from the Ministry of Sport.
TTFA general secretary Sheldon Phillips confirmed the players' position and claimed the football body was trying to appease them.
"We spoke with players earlier today and they essentially want some comfort their fees will be paid," said Phillips, via a text message. "I sent a message to the Ministry of Sport (yesterday) evening to inquire whether we can receive assurance that we will have access to the subvention in order to pay the Pan Am players.
"No response so far."
However, Sport Minister Brent Sancho said he was not aware of any request by the TTFA for assistance on behalf of the young Warriors yesterday.
Worse, Sancho said the TTFA had effectively cut off communication with the Government since its press release, on July 12, which accused the Sport Minister of poisoning the relationship between the two bodies.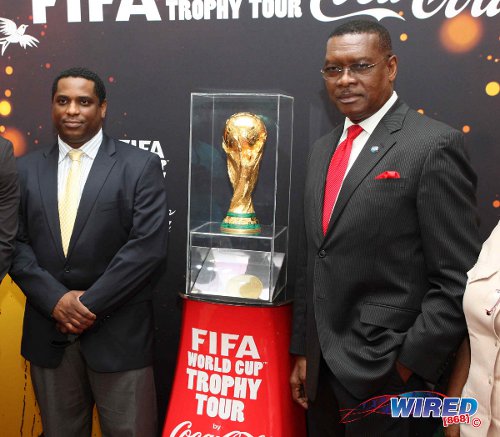 "I haven't heard about any request (yesterday)," Sancho told Wired868. "We have written to (TTFA president Raymond) Tim Kee to come in and sit with us, a week or two ago, to discuss all football-related matters and we haven't had any response.
"We are sending a follow up request (today)."
Phillips denied that the TTFA was not communicating with the Ministry of Sport while Wired868 was also shown correspondence from the football body, which requested help to avert a potential strike from the Under-23 squad.
The Ministry had agreed in principle to meet half of the US$500 stipend promised to the the Under-23 outfit and Women Warriors but said it needed to formally discuss various TTFA requests with Tim Kee, who is also treasurer for the opposition PNM party.
"As far as I can recall, (the TTFA) said some of the money they received from CONCACAF would have been disbursed its other teams," said Sancho. "So what has happened to that money?"
In the TTFA's last release, the football body said it spent US$25,161.14 (TT$159,000) on "travel-related expenses" for the men's senior and Under-23 teams and the women's Under-17 and Under-20 teams.
These expenses were said to include: US visa payments, lodging, excess baggage fees, medical supplies for travel and insurance.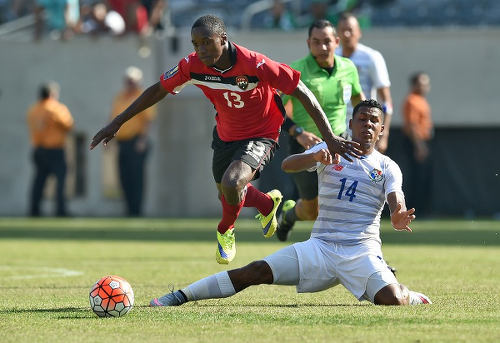 Trinidad and Tobago Olympic Committee (TTOC) president Brian Lewis was unaware of a threatened strike by the football players but said his organisation will do everything in its power to: "communicate with the players the importance of them honouring their playing obligations."
Lewis said he had full confidence in the TTOC staff, which is led by chef de mission and assistant secretary general Diane Henderson, to handle any situation that might arise.
"The TTOC can't stay out of (since) the team is under the authority of the TTOC until they land back in Trinidad," Lewis told Wired868. "I think once the players understand that it is TTOC and not TTFA, they will wait until they get back to address their TTFA issues.
"It is clear that the TTOC will have to discuss Toronto 2015 with the TTFA… My priority (now) is ensuring the players are properly advised and informed in respect of TTOC policies and procedures."
The TTOC handles 180 athletes from 14 different sporting disciplines at the Pan American Games. Travel, accommodation and meals are provided for participants while, for the first time, a performance-based medal bonus has been put in place.
It does not pay stipends or match fees, though.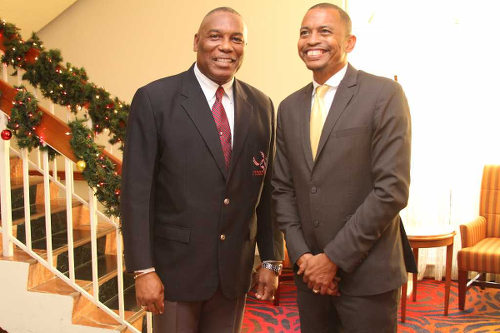 "Sporting bodies need to address the sustainability of their funding model," said Lewis. "Before you make financial commitments, you have to be clear how you are going to honour your commitments."
The Under-23 Warriors would like to know how the TTFA plans to honour its commitments to them. Several players were part of the National Under-20 Team that was never paid stipends promised for participation at the 2015 CONCACAF Under-20 Championship in Jamaica.
The TTFA, TTOC and Under-23 footballers have less than 18 hours to come to an agreement.
(Trinidad and Tobago National Under-23 Team)
Goalkeepers: 18.Jovan Sample, 1.Montell Joseph;
Defenders: 2.Shannon Gomez, 16.Alvin Jones (captain), 3.Maurice Ford, 4.Jesus Perez, 8.Tristan Hodge, 14.Jelani Felix, 5.Dario Holmes;
Midfielders: 17.Aikim Andrews, 10.Duane Muckette, 7.Jomal Williams, 9.Nathaniel Garcia, 6.Neveal Hackshaw, 12.Xavier Rajpaul, 15.Neil Benjamin;
Forwards: 13.Ricardo John, 11.Shackiel Henry.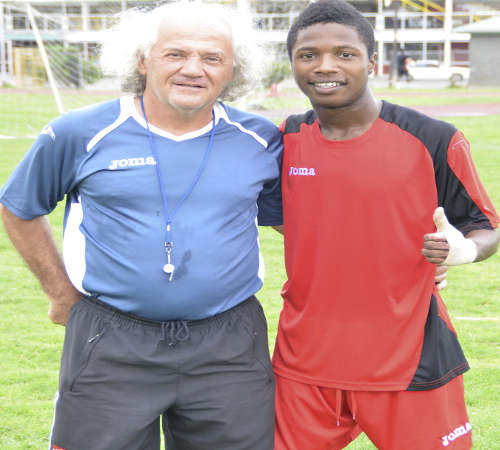 Staff: Zoran Vranes (coach), David Muhammad (manager), Gilbert Bateau (assistant coach/trainer), Michael Taylor (physio), Esmond O' Brien (equipment manager), Nigel Neverson (goalkeeper coach).