On Friday May 29, Chaguanas West MP Jack Warner stood up in Trinidad and Tobago's Parliament and told the Speaker of the House: "I was not here on Wednesday last because I was in prison."
Mr Live Wire cannot confirm that the Speaker replied: "Ahhh, yes. The most powerful country in the 'free world' has vowed to move heaven on earth to bring you to justice for fraud and racketeering… Okay, MP for Chaguanas West. Carry on."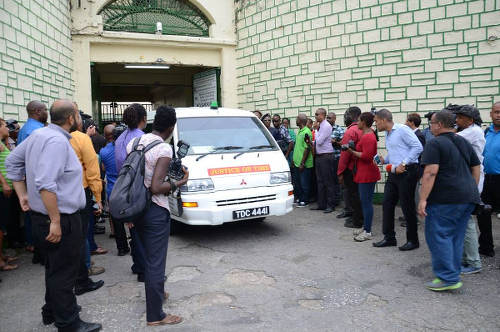 Which, of course, makes an absurdity of Parliament. But then, if you really think about it, this makes sense.
This is the Trinidad and Tobago Parliament, after all.
It is a place where Leader of Government Business Roodal Moonilal successfully expelled Opposition Leader Dr Keith Rowley for 'lying', despite the fact that he only asked for an investigation into emails that still have not been proved false by the police. And then the same Moonilal lauded MP Vernetta Alleyne-Toppin's 'bravery' in falsely calling Rowley a rapist and son of a rapist.
Naturally, Moonilal had no problem with sharing Warner's company in Parliament.
"If an MP was accused of wrong doing, whether locally or abroad, he's still free to come to Parliament and represent," said Moonilal.
Moonilal didn't point out the fact that the United States Department of Justice charged Warner and issued an arrest warrant for him. Unlike Rowley, for instance.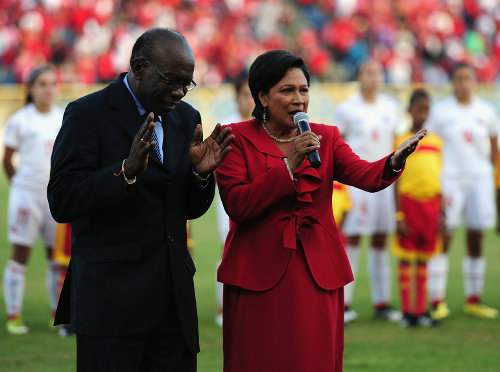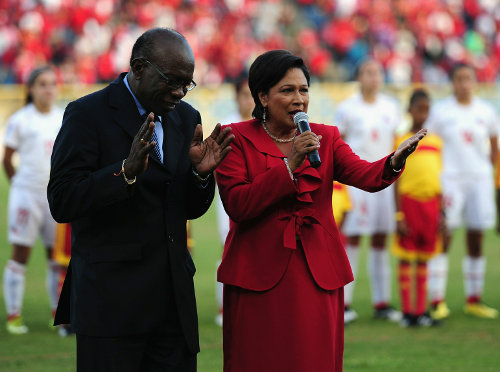 Which, you might think, makes no sense. But then it kind of does.
Logic does not live here anymore. Nor integrity.
If Warner was a cleaner at KFC, chances are the shift supervisor would have ordered him to put down his mop and head to City Gate before security threw him out.
But politics, as former Prime Minister Basdeo Panday once noted, has a morality of its own.
Attorney General Garvin Nicholas explained that he took great lengths so as "not to cause undue humiliation" on the former FIFA vice president who has caused undue humiliation to Trinidad and Tobago for the last decade or two—depending on whether you are embarrassed by private scandals or public ones.
Makes sense, I guess.
Prime Minister Kamla Persad-Bissessar took great pains to stress that she never received money from Warner, a former party financier, during or before the 2010 General Elections.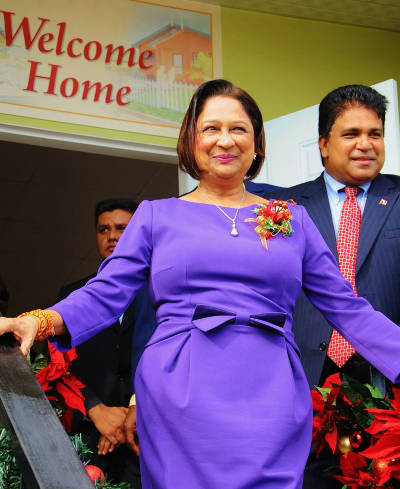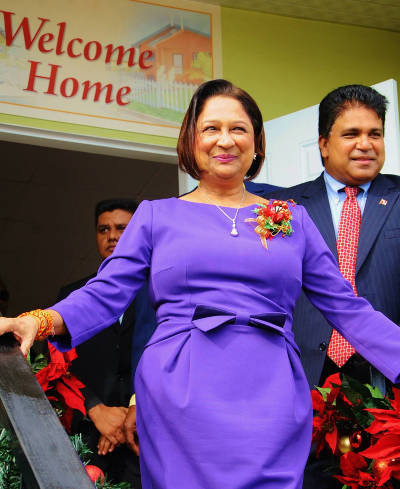 "I received no financing from Mr Warner, he may have financed Mr Warner's own campaign in 2010 but as leader of the Partnership and leader of the UNC," said Persad-Bissessar, "I received no financing whatsoever from Mr Warner, either prior to the internal elections in 2010, my party's internal elections and thereafter into the general election."
She did not say whether Warner's allegedly ill-gotten gains were collected by someone else within her party to bankroll the People's Partnership election campaign though. And she did not directly say that the controversial politician was not a financier of the party rather than her specifically.
Makes sense? Maybe not. But when you really think about it…
And what did Warner have to say?
First of all, he noted that his sons, Daryan and Daryll, were 46 and 39, and their guilty plea had no impact on him.
Despite the fact that both sons helped run all their father's companies, Daryll worked as a FIFA Development Officer out of Warner's Centre of Excellence, Daryan ran his dad's Joe Public Football Club and allegedly sold his blackmarket World Cup tickets.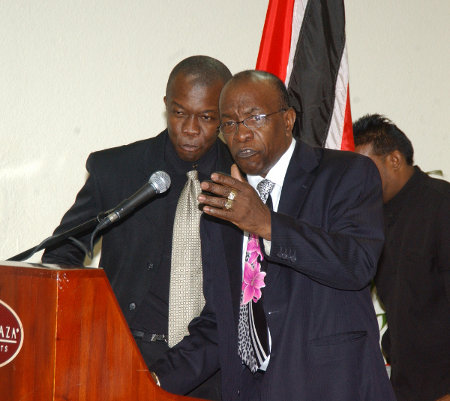 And there is a fair chance that Warner might have had a bit to do with the money they tried to bank in the United States with all the sophistication of a two-year-old child trying to eat spaghetti.
And what about the 14 charges laid by the US Department of Justice against Warner?
The Chaguanas West MP explained that the US law officials only wants to take him down because: the US loves football and wants to host the World Cup, the US hates football and wants to destabilise FIFA, the US wants Sepp Blatter to lose his job as football president…
The US wants to hold Warner as ransom so Blatter changes his mind about the World Cup, the US thinks Sepp and Jack still date in secret, the US refers to football as 'soccer'…
The US hates people from the Third World, the US—who arrested at least two Americans—is a Third World country and doesn't know what it is doing, the US does not like people from small islands like Trinidad and Tobago, Costa Rica, Argentina and the US…
The US wants the People's Partnership to win the 2015 General Elections, the US thinks proving the PP hired an alleged international conman as acting Prime Minister and National Security Minister will reflect well on Kamla Persad-Bissessar's leadership qualities, the US is picking on the ILP because it is a green party…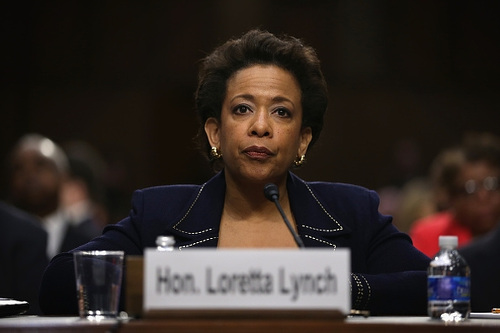 The US wants to arrest Warner because he is 'black', the US does not realise its Attorney General Loretta E Lynch and President Barack Obama are both 'black', the US thinks super-sized ex-CONCACAF general secretary Chuck Blazer is black, the US is still mad that local soca star Anselm Douglas sued over "Who let the dogs out."
And that is the truth, the whole truth and nothing but the truth.
Until you find out otherwise of course. Like the fact that Warner's sons were arrested in the United States for over two years, he actually did own the Centre of Excellence and he oversold tickets for the "Strike Squad's" unforgettable 19 November 1989 clash with the "Yankees" and he promised half of all World Cup-related income to the 2006 "Soca Warriors."
Which makes sense.
And, Warner explained, even if he were guilty, Trinidad and Tobago had a duty to protect him from imprisonment as a citizen of this country. Because everyone knows that rich smart men like Ish Galbaransingh, Steve Ferguson, Lawrence Duprey, Anil Roberts, Adolphus Daniell, Calder Hart and Carlos John never go to jail here.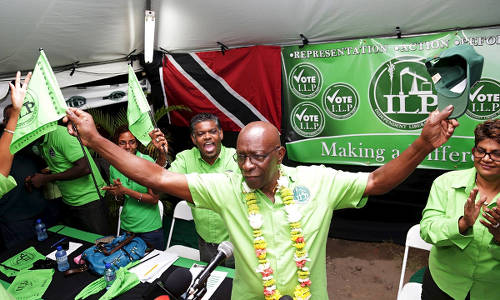 It is a ridiculous defence. Not least when coming from a man whose notions of loyalty did not prevent him from leaving his alleged co-consirators and own sons, Daryan and Daryll, to face the brunt of the US law enforcement on their own.
But—say it after Mr Live Wire—it makes perfect sense.