Trinidad and Tobago Pro League clubs Central FC and DIRECTV W Connection could now face each other in the 2015 Caribbean Club Championship final after the Caribbean Football Union (CFU) decided, without consultation, to alter the fixtures for its competition.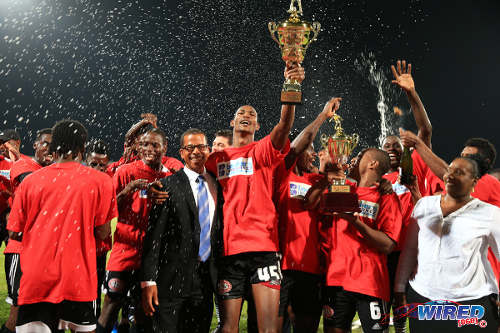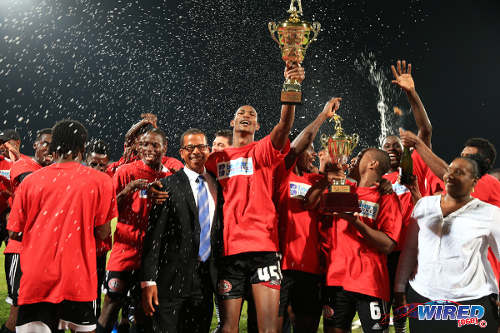 The initial CFU fixtures pitted Group One winners, Central FC, against Group Two winners, W Connection, in one of two semifinal fixtures on May 22 at the Ato Boldon Stadium in Couva. Group Three and Four champions, Montego Bay FC (Jamaica) and Don Bosco (Haiti) respectively, were due to meet in the other semifinal.
The two winners would have qualified automatically for the 2015/16 CONCACAF Champions League while the losers would have fought for the third and final tournament berth.
Yesterday, an email from CFU general secretary Damien Hughes informed participants that the organising body had changed its mind. The only reason given was that the Central and Connection groups both had three teams and, therefore, should not be on equal footing with Don Bosco and Montego Bay, who both emerged from four-team groups.
"In our quest to maintain the highest standard for the tournament, and to ensure that the best 3 teams are the Caribbean's representatives," stated Hughes, "the Final Round match schedule has been determined by the Winner from the two (2) groups of four (4) teams play against the Winner of the two (2) groups of three (3) teams.

"This will not only maintain balance but also bring objectivity to the qualification process. Furthermore, having played one more game in the Preliminary Round than their counterparts, the 4-team Groups' winners will be Team A (Home Team) for the purposes of uniform selection, etc."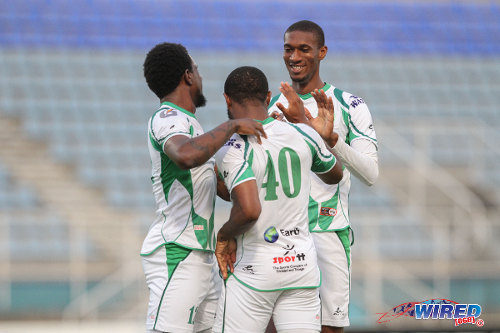 Connection's group was initially due to have four clubs but Jamaica's Waterhouse FC never showed after failing to raise funds in time for their trip.

Central director Kevin Harrison was bemused but untroubled by the fixture change and reiterated his confidence that the "Couva Sharks" would add the Caribbean crown to their 2014/15 Pro League title.
"We just take whatever comes," Harrison told Wired868. "If we want to compete on a higher level in CONCACAF, we have to beat everyone anyway. And if we can't beat the best teams from Haiti or Jamaica, we don't deserve to be in CONCACAF.
"I don't know if this a tougher draw or not… But if you want to be the best in the Caribbean, you have to beat the best."
Connection chairman David John-Williams, whose team are four time regional champions, said the "Savonetta Boys" can do nothing but accept the CFU's decision.
"That is what I got from the CFU, so we really just have to accept it," said Williams. "We don't know anything about the Jamaican team so we are at a disadvantage there but accept it.
"But it makes the hallmarks of a good final should it turn out that way (and Connection and Central both win)."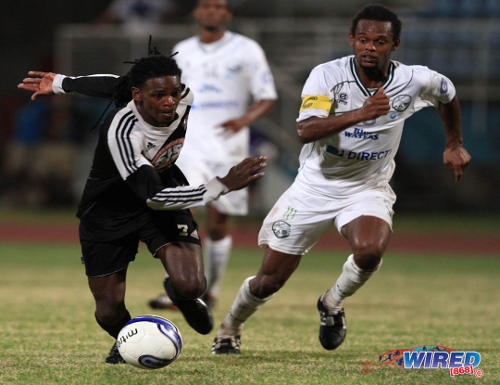 Central will kick off the semifinal round from 6 pm on Friday May 22 against Don Bosco while Connection and Montego Bay clash from 8 pm at the same Couva venue.
The losers meet in a play off from 4 pm on Sunday May 24 while the Caribbean Club Championship final will kick off on 6 pm at the Ato Boldon Stadium.
Caribbean Club Championship final round
(Fri May 22)
Don Bosco (Haiti) v Central FC, 6 pm, Ato Boldon Stadium;
Montego Bay (Jamaica) v W Connection, 8 pm, Ato Boldon Stadium;
(Sun May 24)
Caribbean Third Place Play Off, 4 pm, Ato Boldon Stadium;
Caribbean Club finals, 6 pm, Ato Boldon Stadium.