Trinidad and Tobago National Under-23 Team manager David Muhammad still hopes to have new players included in his squad for the Toronto 2015 Pan American Games despite the fact that the preliminary list deadline passed over a month ago.
Trinidad and Tobago Olympic Committee (TTOC) assistant general secretary Diane Henderson, who is the TTOC's Pan American Games chef de mission, suggested, last Friday, that the National Under-23 Team's efforts to operate outside the deadline was likely to be rebuffed by the 2015 Pan American Organising Committee.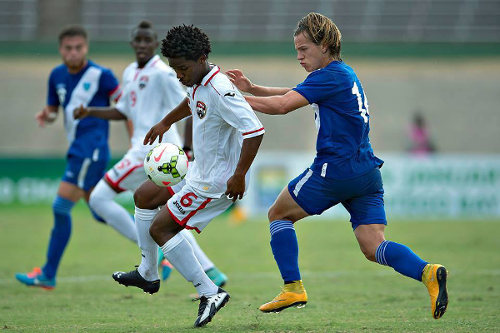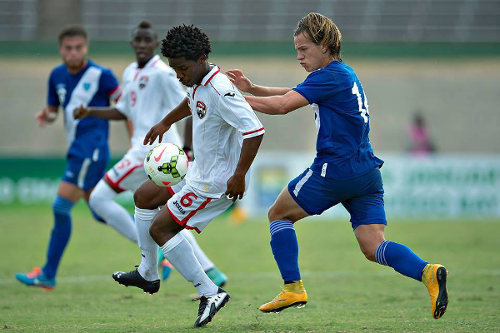 However, Henderson said today, although the final decision will be made in Canada, the TTOC will do everything in its power to help the Trinidad and Tobago Football Association (TTFA).
"The TTOC is trying to facilitate," said Henderson, "and will do whatever we can do to ensure the best players represent our football team at the Pan Am games.
"We will try our best to see what we can do."

At present, Point Fortin Civic forward Jamille Boatswain and North America-based midfielder Christian Ferreira are both training with the Under-23s, despite not being on the preliminary list, while ex-National Under-20 midfielder Xavier Rajpaul is due to join the squad this week from the United States.
However, Muhammed explained that 21-year-old striker Rundell Winchester, who is on loan from Central FC to the Portland Timbers reserve team, will not play at the Pan Am tournament as national coaches Stephen Hart and Zoran Vranes expect to juggle his services between June and August.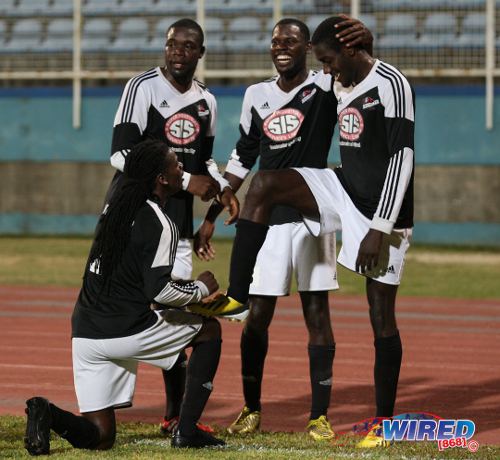 Winchester, who has four senior national caps, will join the Olympic team in Puerto Rico on June 21 for its opening Caribbean qualifying group, which includes Suriname, either Dominica or St Vincent and the Grenadines and the host nation. Only the winner from advance from the group.
He will then join the senior "Soca Warriors" for the July CONCACAF Gold Cup while the Under-23 squad heads for the Pan Am Games.
And, if Portland Timbers allow it, Muhammad hopes to have Winchester back for the Caribbean semi-final round once the Under-23s get that far. If Vranes' troops fall at the semifinal hurdle—and Haiti is the likely knock out opponent—they will be eliminated without reaching the CONCACAF stage.
Muhammad said Vranes will gamble on using Winchester at the group stage despite no firm commitment from Portland that he will be released to represent for the Caribbean semifinals on August 16. Clubs are not obliged to release players for youth tournaments, even if they fall within the FIFA match window.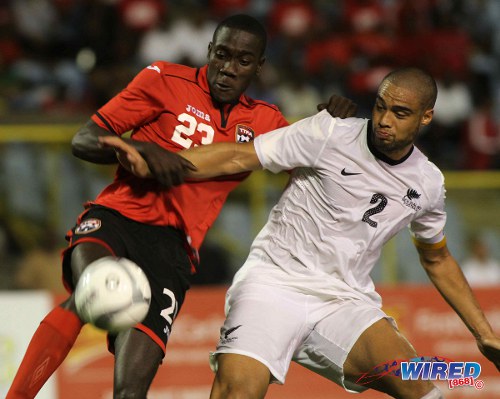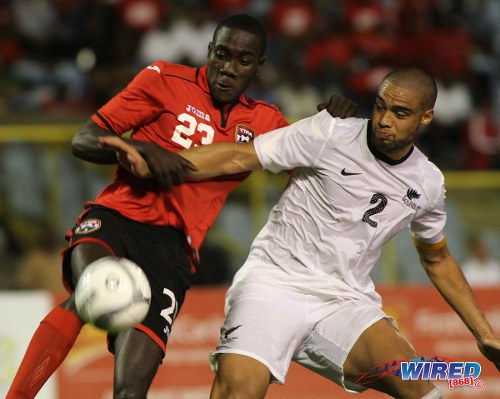 "We allowed Rundell to miss the (international friendly against) Panama (on 27 March 2015)," said Muhammad, "so that he he could sign with Portland, and he scored on his debut for them. So we hope to have that goodwill reciprocated.
"But our main concern is that Puerto Rico leg (of Olympic qualifiers). Even if we have to compromise, we will ask for him to come for the first leg ad maybe negotiate again by the time of the CONCACAF leg."
Of course, Hart will also hope to have Winchester available when Trinidad and Tobago 2018 World Cup qualifying campaign starts in November 2015. It will mean a hectic year for Winchester as well as other Under-23 players who hope to break into the senior Warriors team, such as Shannon Gomez, Alvin Jones, Akeem Garcia, Duane Muckette and Neil Benjamin Jr.
The National Under-23 Team will train again from 8 am on Wednesday May 6 at the Fatima College ground on Mucurapo Road. The session was moved from the Hasely Crawford Stadium in Port of Spain, which is preparing for a Mother's Day concert featuring Michael Bolton and Richard Marx.