"The short-term goal is to win these two matches," said Trinidad and Tobago Men's National Senior Team head coach Angus Eve. "When you win these matches, it then gives you the platform to go further. There are a lot of things at stake in these games and it's not just the Gold Cup.
"You have to remember, that if we win these two matches, we would go back to [Concacaf Nations] League A, which will put us in a better position for World Cup groupings—because we will now be one of the seeded teams."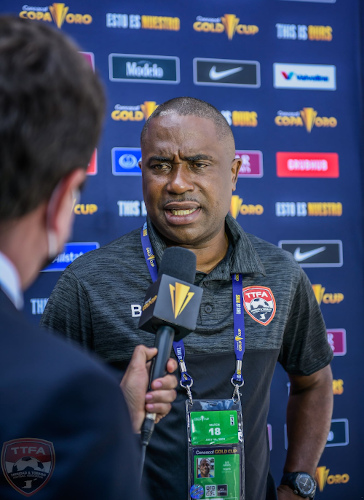 On Friday 24 March and Monday 27 March respectively, the Soca Warriors will face two critical Concacaf Nations League (CNL) matches which will have a great impact—positively or negatively—on this country's football progression for the foreseeable future.
Back-to-back wins for Eve's Warriors over The Bahamas and Nicaragua respectively will see Trinidad and Tobago qualify for the 2023 Concacaf Gold Cup, top their Nations League B group and gain automatic entry into the Nations League A where the real Concacaf bigwigs reside.
Additionally, victories for Trinidad and Tobago at the Thomas Robinson Stadium in Nassau on Friday and at the Dwight Yorke Stadium in Bacolet, three days later, will open a potential gateway to participation at the Copa America 2024 tournament.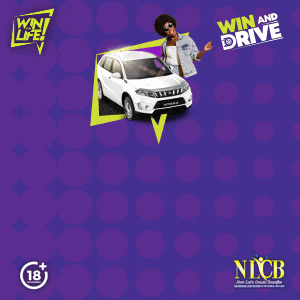 Owing to a strategic collaborative agreement between Concacaf and Conmebol, six Concacaf nations will qualify to play in a 16-team Copa America tournament, which will be held in the United States in the summer of 2024.
These six Concacaf teams will qualify for South America's showpiece event via the 2023/24 CNL.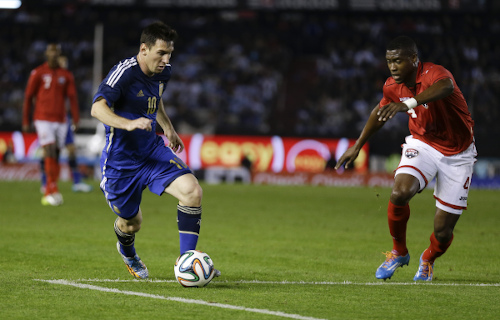 Of course, Trinidad and Tobago are not in the CNL top tier at the minute, but these two upcoming matches offer the Warriors incentive and the perfect opportunity to put their hat in the ring.
"There is a lot at stake for us in these two games and I don't think a lot of people appreciate how important these two games are, in the realm of what we could do going forward in the future," said Eve, via a Zoom press conference today. "Also, there is the Copa America and the opportunity to qualify for that.
"We aren't getting those bigger matches because of where we're ranked [at 104th on the Fifa rankings and 11th in Concacaf]. Opponents are looking to play teams who are ranked higher than us so they could get wins to go up the [Fifa] table. This is the reason why we need to be in that type of space [and qualify for Concacaf Nations League A]."
Given that Trinidad and Tobago's last visit to the Bahamas—ranked 203rd in the world by Fifa—was memorable for all the wrong reasons, Eve warned against complacency.
"First of all, the Bahamas is the most important game we have because that's the next game," said Eve, who dismissed the notion that the "Baha Boys" will be a walkover. "The Bahamas threw us out of the [Qatar 2022] World Cup qualification by drawing with us in the Bahamas, so it's not going to be an easy game."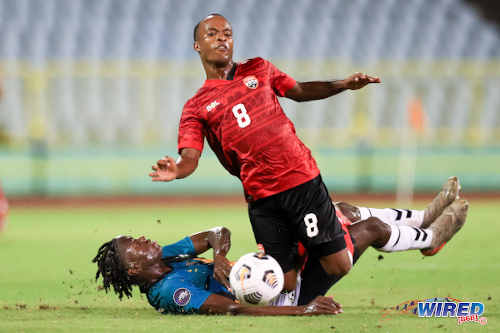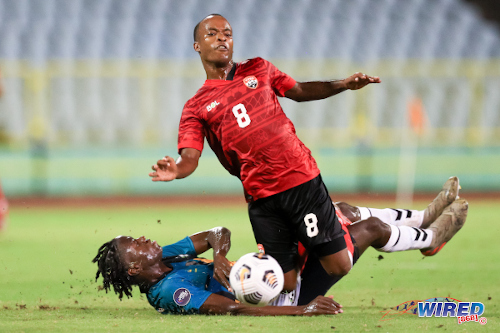 The Warriors exacted some revenge over the Bahamas with a 1-0 nil win at the Hasely Crawford Stadium in CNL play last year, thanks to a Neveal Hackshaw header.
Eve expects nothing less, in three days time.
"We need to be consistent [and] professional in our play—we need not to take any opponent lightly," Eve said. "We're treating these games as two finals and that's what we're putting into the mindset of the players. We have two finals to play but you can't play the last final unless you play the first one."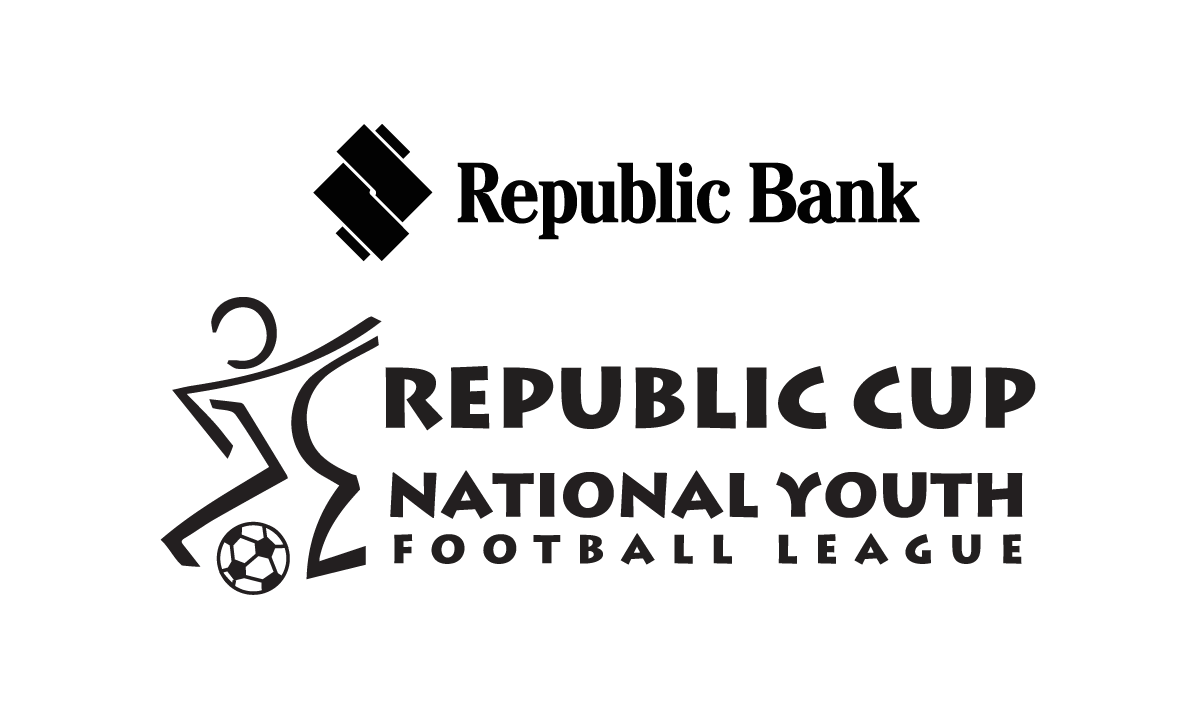 Fresh off of commendable friendly performances away to Jamaica, where T&T kept two clean sheets against the likes of Omari Hutchinson, Ravel Morrison and schoolboy sensation Dujuan "Whisper" Richards, the Warriors suffered injury setbacks to brothers Judah and Levi Garcia and ace playmaker Kevin Molino.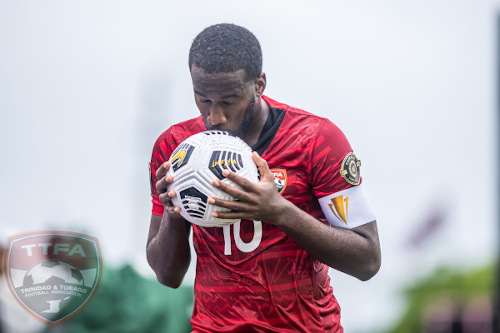 Hackshaw is also unavailable as he awaits a move to a new club.
"Kevin [Molino] has been distraught, [as] he's gone through a lot of injuries now over a period of time—he wanted to be here," Eve told the media. "We speak on the phone very regularly. We touch base to make sure he's alright mentally because we know he's not alright physically at the moment."
The 32-year-old Molino's has 23 international goals and his offensive threat won't be easily replaced. Similarly, Garcia (L) is in the form of his life at present with AEK Athens in Greece, where he has 15 goals in all competitions this season.
However, Eve suggested that Trinidad and Tobago's player pool can compensate, with the likes of overseas-based players Rundell Winchester, Ryan Telfer and Andre Rampersad named in his 24-man squad.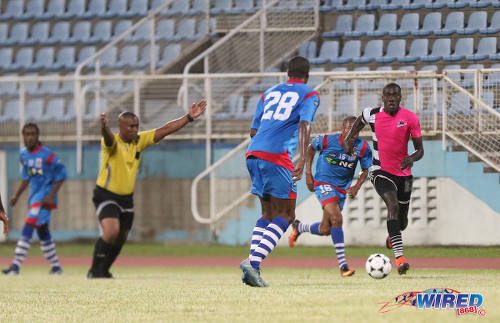 "Winchester is going good in Malta—we monitor these players all the time," said Eve. "To be honest, he's a replacement for one of the [injured strikers]… We have a roster of about 60 to 65 players that we go to."
If it's true that speed kills, then the attacking trio of Telfer, Winchester and Reon Moore, the hero in T&T's recent friendly win over Jamaica, provide appropriate ammunition for Eve's immediate plans.
Eve also cooed about the addition of lanky HFX Wanderers captain, Rampersad, who is in line to finally make his senior international debut.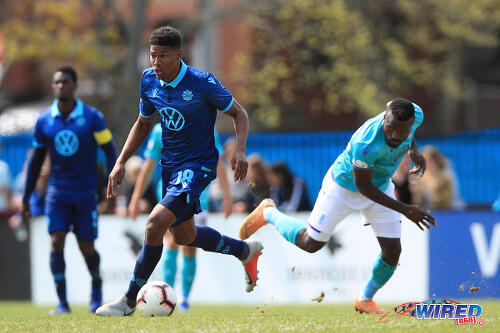 "We have been trying to get Rampersad since the 2021 Gold Cup but he had issues with his immigration stuff," said Eve, of the former FC Santa Rosa midfielder. "He is a proper defensive-type midfielder. He can play the number 8 and be a box-to-box player. He has a good engine and he is also very decent on the ball.
"He's built in the modern-day midfielder mold."
French-born teenager Kaïlé Auvray isn't too shabby on the ball either, with the winger breaking into Eve's squad after representing Saint Martin against Trinidad and Tobago in a January friendly.
Auvray qualifies to play for the land of the steelpan through his Trinidadian mother and was swiftly scooped up by Eve, after he terrorised full backs Isaiah Garcia and Alvin Jones on his 29 January audition that eventually went the Warriors' way.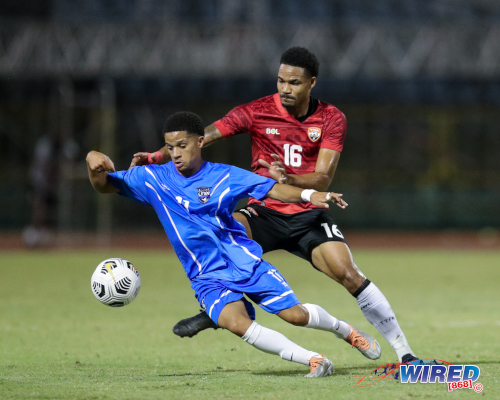 "Kaïlé reminds me of Clint Marcelle—he has that way that he could break down a team and take on a couple of players," said Eve. "He brings a lot of ingenuity and creativity by running with the ball and creating spaces and opportunities for other players."
The 18-year-old Auvray's direct style and dribbling ability, along with the sheer pace offered by Moore, Telfer and Winchester, could prove invaluable as the Warriors look to break down a resolute Bahamas team.
"I think Auvray is in the same mold as the little kid up at Rangers, Real Gill," said Eve. "They can do different things by bringing other people into the game by taking on two persons and causing advantageous numbers for us."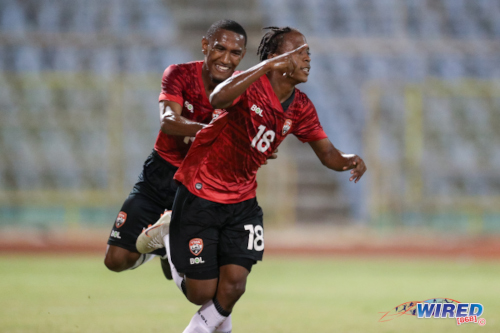 A good thing then that Auvray was able to seamlessly swap Saint Martin blue for Trinidad and Tobago red, since the former—a French colony—isn't recognized as a full Fifa member.
Eve hinted that it was easier to get Auvray to switch international allegiances than it is to get to the regular services of Terminix La Horquetta Rangers players like Gill, full back Ross Russell Jr and midfielder Kaihim Thomas.
Rangers boss Richard Ferguson and Point Fortin Civic managing director Steve David both withheld their players from the Jamaica friendlies, which fell outside the Fifa match window.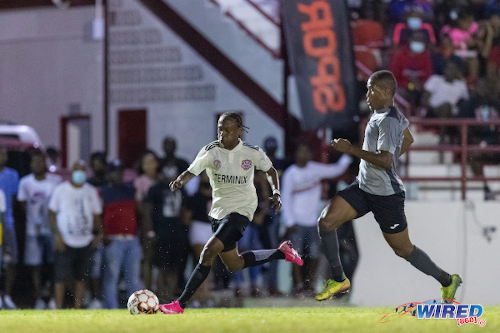 At the time, Rangers were engaged in a pre-season Caribbean tour while Civic's players turned out in their opening two TT Premier Football League (TTPFL) 1 fixtures.
Eve said their absence played a part in his squad selection.
"We do understand that the clubs had the right not to send the players as it was outside an official Fifa window, but we are thinking about the bigger picture," said Eve. "[…] On the other hand, the Jamaican League was going on when we played [Jamaica] and the clubs gave way to all of their players.
"I think we need to take a feather from their cap and understand that the bigger picture is Trinidad and Tobago football and not just your own individual space.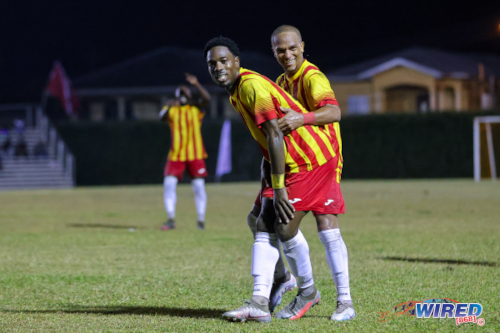 "It's funny that people have been clamoring for players like Weslie John and Nathaniel Garcia and these guys [from Civic]. They were in the squad [to play Jamaica] and the club refused to send them. It is what it is."
Spare a thought for young Gill, who scored his maiden senior international goal on his debut against Saint Martin in January.
However, the Warriors cannot ponder on such lingering issues though if they are to overthrow group leaders Nicaragua, whose ten points are one better than this country's nine.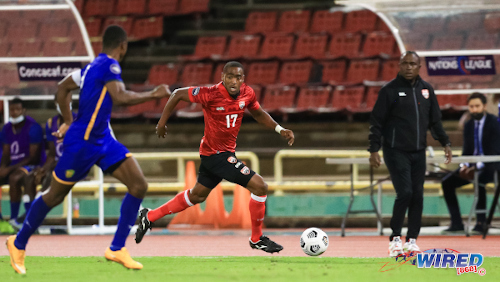 "We have full faith in the guys that we have in the roster," said Eve. "Molino is a different type of player to the ones that we have here. Also, Levi is a different type of player to the ones that we have.
"The players we have will determine how the team plays. I can't have a philosophy without having the type of players I would want to have in any particular team.
"We would play to the strengths of the players we have."
The task ahead is an uncomplicated one, although the execution may not be facile. Get two wins and kill two birds (Concacaf Nations League A and Gold Cup qualification) with one stone.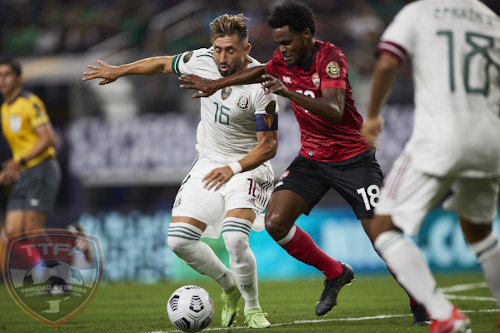 "The players who are here are fully focused on the goal and the objective," said Eve, "which is to take Trinidad and Tobago football back to the Gold Cup proper and to put us in a better place in the A section of the Concacaf Nations League.
"So we could have better opposition and better competition for us to play against in the future and be able to expose our players to that high level of football."
In one week's time, Eve and the Trinidad and Tobago football public will have a much clearer picture about the trajectory of local football for the immediate future.