Playing on home soil in a must win affair, the Trinidad and Tobago Men's National Senior Team managed a single shot on target over 90 minutes plus stoppage time against Nicaragua in Bacolet last night.
At the final whistle, the two teams remained locked at one goal apiece—and, as a result, the Soca Warriors missed out on promotion to the Concacaf Nations League A and any chance of qualifying for the 2024 Copa America competition.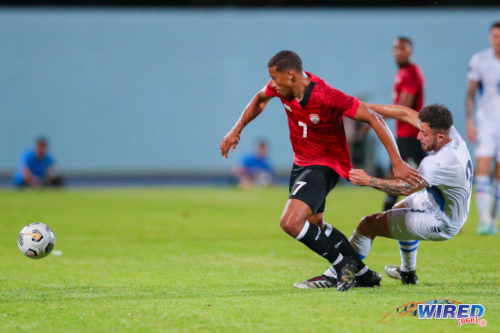 Coach Angus Eve will now return to the Concacaf Gold Cup playoffs to try and take the Warriors to the prestigious July tournament through the back door.
Eve said he was disappointed by the result.
"We worked really hard to put ourselves in this position," said Eve, at the post-game press conference. "I thought we put ourselves in a really, really good position… The boys gave a fair effort, we can't fault the boys for trying."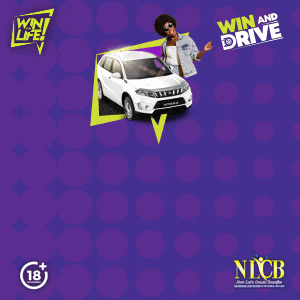 So, what went wrong?
Eve's tenure thus far comprised 11 competitive games. There were regulation time wins over Montserrat, St Vincent and the Grenadines (twice) and The Bahamas (twice), a penalty kicks triumph over French Guiana, draws against Mexico, Guatemala and Nicaragua, and defeats to El Salvador and Nicaragua.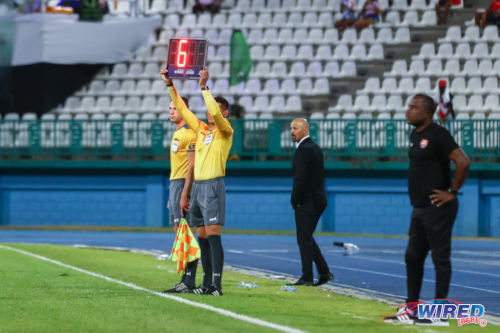 Eve's contract expires in mid-2023 and it is anyone's guess what happens next, with his immediate future again in the hands of Fifa-appointed normalisation committee chairman Robert Hadad.
Yesterday, Eve noted that the Warriors were "light a number of players that we thought could take us over that line"—a reference to injuries suffered by star attackers Levi Garcia and Kevin Molino.
In response, Trinidad and Tobago ended up with Rundell Winchester, who now competes in the Malta second division, at centre forward.
"[Winchester] started the last game [and] he didn't do badly," said Eve. "[…] We felt out of the strikers we had, he was the most in-form one in training."
Winchester could not take Trinidad and Tobago's best chance from open play, in the 13th minute, after a rare incisive combination by left side winger Kaile Auvray and full back Keston Julien.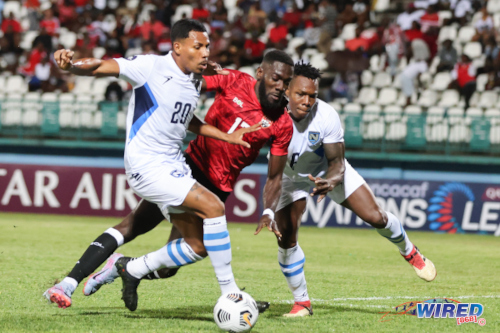 But it is worth noting that there was no improvement in the host's attacking play when Eve withdrew Winchester at the halftime interval.
"We tried to pass, we tried to play—[Nicaragua] definitely came here and played for a draw," said Eve. "They were playing with five at the back for the first half and then they put on a defensive midfielder in the second half, because we started to get some control of the game."
Nicaragua coach Marco Figueroa might be tickled at Eve's critique at their presumed lack of ambition.
In Managua last June, Eve started an eye-raising six defenders (Shannon Gomez, Kareem Moses, Sheldon Bateau, Aubrey David, Triston Hodge and Keston Julien) and two defensive midfielders (Leston Paul and Daniel Phillips).
Trinidad and Tobago lost 2-1 away to Nicaragua.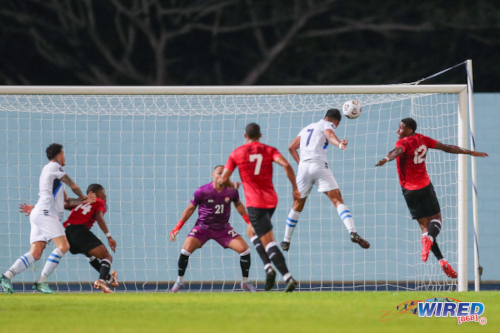 The head-to-head results would suggest that the Central Americans were simply better at playing for a draw than Eve's troops.
"[It was a match of] nasty, dirty tactics," said Eve, as he slammed the behavior of the Nicaragua players and coaching staff. "I thought the referee was too lenient."
In the 12th minute, Nicaragua left back Oscar Acevedo fell over as though he had been shot—in response to a slight push by Trinidad and Tobago midfielder Andre Rampersad.
USA referee Armando Villareal did not penalise Rampersad with so much as a free kick to the visitors. However, he did not book Acevedo either.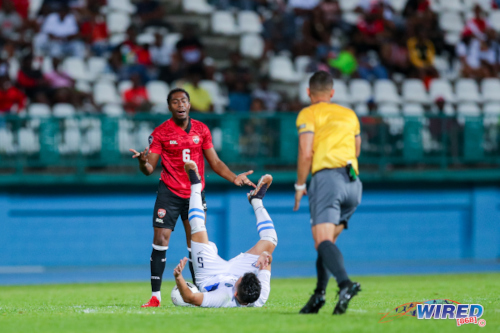 And the Nicaraguans appeared to take the view that any behavior that is not punished is encouraged. Their players hit the ground with regularity after that—often springing back to their feet when it suited them.
By the final 10 minutes, the Nicaragua bench took to throwing a football onto the field to stop active play.
Farcically, Villareal chose only to show a yellow card for such unsporting conduct.
"It is football," Figueroa said, after the match—without a trace of shame.
Eve disagreed.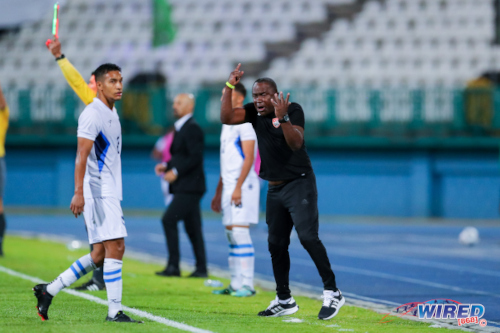 "I thought the referee was unbelievably lenient tonight with cards," he said. "[…] I don't think that is football, but he got away with it tonight."
Whether or not the referee's bad game justified the home team's ineffective one is another question.
Eve praised his players' effort and "fighting spirit", though.
"I thought we moved the ball well," said the coach. "[…] I am very proud of the guys and we still have an opportunity to qualify for the Gold Cup… There were very limited amount of opportunities for the both teams but I thought we still had the better opportunities and didn't take them."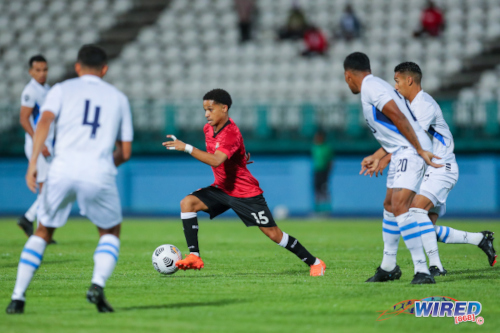 Eve was less enthused about the supporters in Bacolet. He described the atmosphere for the crucial Nations League B showdown as "a little dry".
"The support was only when we scored or somebody dribbled—Trinidad and Tobago supporters are like that," said Eve. "[…] We probably needed the fans a little bit more, especially coming down to the end of the game when the opposition was doing all the shenanigans that they were doing.
"The crowd should have gotten on them [and] it would have probably influenced the referee a bit more also."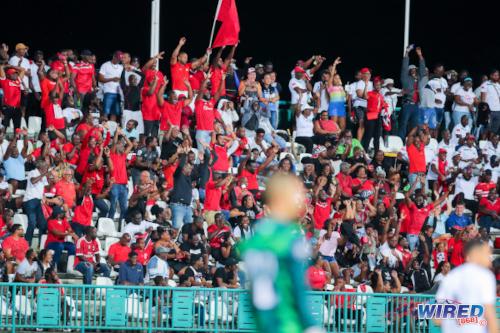 In summary, the Trinidad and Tobago players did well but Nicaragua were defensive and dirty and the referee allowed them to play that way, while supporters watched on passively.
It was not exactly illuminating stuff with regards to how Eve aimed to improve the Soca Warriors, beyond getting Garcia and Molino back in the team.
It is worth noting too that without an active technical committee, thanks to Hadad's apparent aversion to standing committees, Eve really has nobody to report to on tactical matters.
The Men's National Senior Team head coach does not answer to the technical director—who is Anton Corneal at present. In such conditions, one can hardly blame Eve for marking his own card.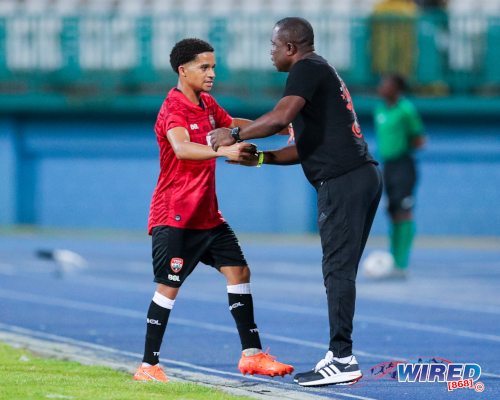 "We scored and we created chances until the end—I think it augers well for football going forward," said Eve, who intends to resume games outside of the Fifa match window as soon as possible.
Yesterday, Trinidad and Tobago were chasing a place in three competitions: the 2023-23 Concacaf Nations League A, the 2024 Copa America, and the 2023 Concacaf Gold Cup.
Only the Gold Cup ambition remains alive now.
Trinidad and Tobago have two playoff matches ahead, with a draw that involves tricky opponents like Suriname, Curaçao, Grenada, and Guyana as well as more limited opposition such as Saint Lucia, Puerto Rico and possibly Bonaire.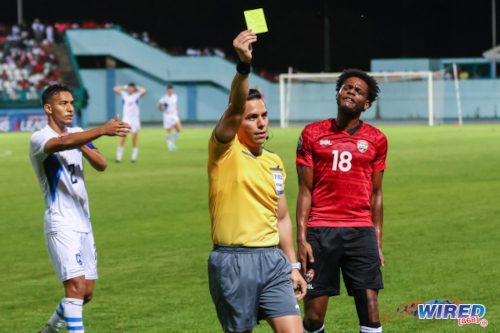 The Warriors would hope to match their success in the 2021 qualifying competition. Eve, for the sake of his future at the wheel, might need to.