Brian Lara versus Sachin Tendulkar, the secret thoughts of a cussbud Minister, an internationally recognised community football coach in Chaguanas and constitutional reform debate were all among our best read posts for 2014.
Here is our Top Ten list: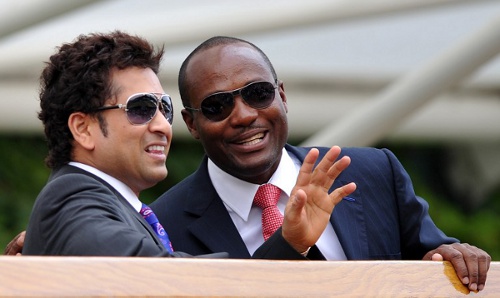 10. Cricket's 'Greatest' debate:
Santa Cruz statistician Franklyn "Uncle Frank" Hernandez makes a case for Brian Lara to be declared the greatest cricketer of all time. Click HERE to read more.
9. Decoding the constitution:
Mr Live Wire attempts to discombobulate disoriented citizens on the constitutional reform debate in his inimitable style. Click HERE to read more.
8. Can FIFA blank T&T starlet:
A tug-of-war between local football club Central FC and a European agent over then 16-year-old schoolboy Levi Garcia prompts a look at FIFA's rule for transfer of minors. Click HERE to read more.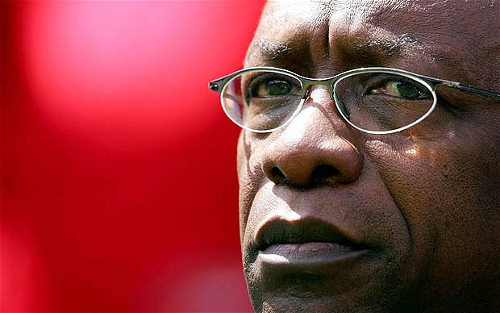 7. How the Belly flattened Warner:
Months before Chuck Blazer was revealed to be a FBI informant, global investigative journalist Andrew Jennings explained how the US football administrator ended Jack Warner's FIFA career in this chapter of his last book, Omerta: The FIFA crime family.
Click HERE to read more.
6. Jewel of Crown Trace:
Wired868 speaks to Crown Trace coach Nicholas Griffith who earned a special award from FIFA and Kia for his work with at-risk youth and the Chaguanas teacher, John Patterson, who brought his tale to prominence. Click HERE to read more.
5. Letter to home: The Jackass brigade:
US-based author and columnist Kirk Inniss gives his take on local political affairs after a scandalous video with Sport Minister Anil Roberts goes viral. Click HERE to read more.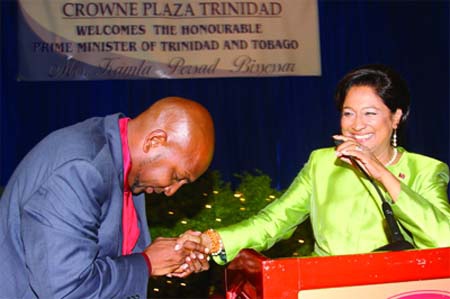 4. Guerra-gate:
Mr Live Wire responds to 'outrage' at T&T footballer Ataullah Guerra's bow to Argentine star Lionel Messi and suggests what locals should really be ashamed about. Click HERE to read more.
3. Show me the money:
Live Wire audits Life Sport and gives a shout-out to the big fish that were rarely mentioned in the media. Click HERE to read more.
2. Crime Watch takes another victim:
Although this first person account on the Crime Watch show was written in early 2012, it remained one of the most read blogs in 2014. Click HERE to read more.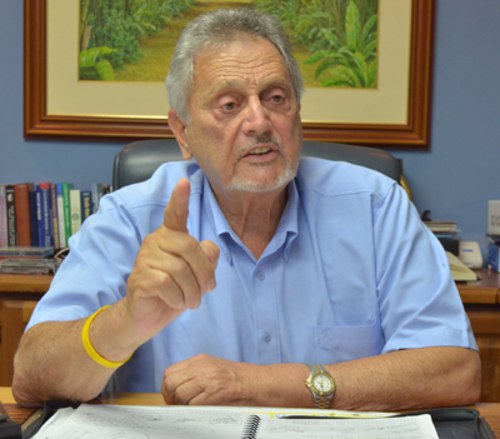 1. Raw: Gov't Minister bashed the People's Partnership:
Tourism Minister Gerald Hadeed was not amused when his private conversation about the PP Gov't was recorded and leaked to the public. But Wired868 readers found his insight and colourful language to be fascinating. Click HERE to listen to our audio clip.
And here are some of our other blogs that did not get into the Top Ten but are certainly good enough for a second read:
Race, identity, history and West Indies cricket: US-based poet Roger Bonair-Agard gives a stirring account of what West Indies cricket means to him. Click HERE.
In support of Maylee: Ex-national hockey captain and UWI lecturer Sherlan Cabralis makes a case for financial compensation and jobs for national athletes. Click HERE.
$.4 million more goes missing; and all I hear is silence: T&T football fan Cindy Howe laments the muted response to the TTFA license fee scam revealed by Wired868. Click HERE.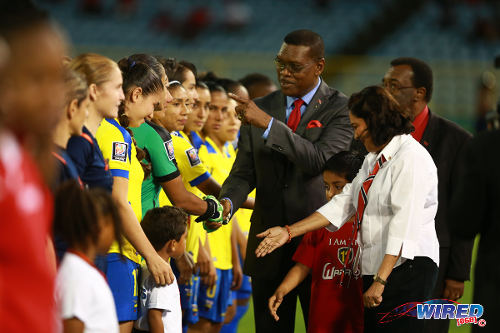 Cry havoc: Trade unionist Akins Vidale explains the supposed farcical and dangerous side of Prime Minister Kamla Persad-Bissessar's 'war for peace.' Click HERE.
Adolph's loot: Mr Live Wire takes aim at Life Sport's 34 million dollar man. Click HERE.