The Trinidad and Tobago Football Association, which has not done anything silly in about the last 48 hours, could not help itself.
This evening, in a further effort to impress fans with their organisational prowess, the TTFA revealed that children under-12 must have "kids tickets" to get into the Hasely Crawford Stadium on December 2 to support the "Women Soca Warriors" in the FIFA Women's World Cup Play Off second leg against Ecuador.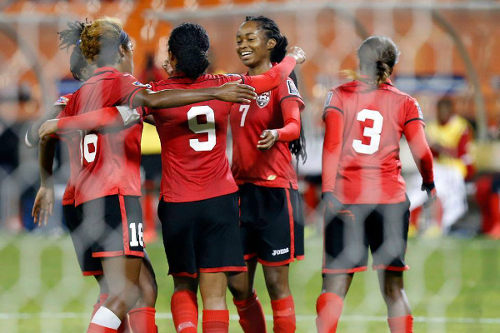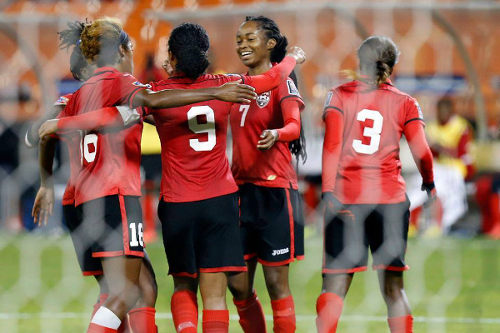 The "kids tickets" are for the uncovered section and are available at all Kenny's Sports outlets and Fan Club stores.
There are no "kids tickets" for the covered stands since, if your daddy and mommy can afford $200 per seat, the TTFA reserves the right to charge you as an adult.
"Kids" are still free in the uncovered stands, though. So why use good money to print free tickets at a venue you don't expect to be anywhere near to full?
Well, Mr Live Wire has not gotten a response on that yet from the TTFA. But there is a hint of a motive in the fine print.
"A limit of two kids' tickets will be allowed per purchase of a regular ticket," stated the TTFA release. "These tickets will permit the kids free entry to the December 2nd Women's World Cup Qualifier. Only persons with ticket in hand will be allowed entry into the Hasely Crawford Stadium."
It would appear, therefore, the TTFA is concerned that children under 12 years old across Trinidad and Tobago are planning to take the stadium by storm on December 2. And, apparently, that is a bad thing.
TTFA general secretary Sheldon Phillips told Wired868 that he would consider it a success if 12,000 to 15,000 patrons came out to see the match. So, in his ideal scenario, there will be between 7,000 to 10,000 free seats at least.
But don't take that as an excuse to sneak in extra children please. The TTFA can only stomach so many of those little freebies at a time. Or maybe Phillips does not like large families.
If your house has two adults and more than four children, Mr Live Wire recommends you look one in the eye and say: "Mommy and daddy made a mistake." We suggest you go for the youngest child, he or she will have more time to adjust.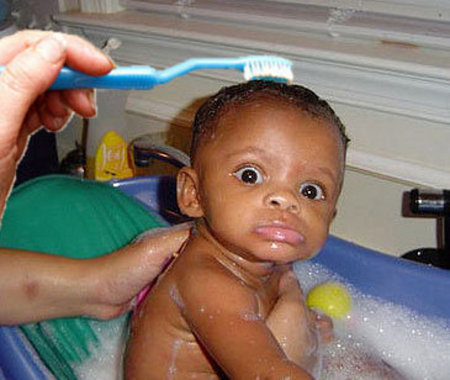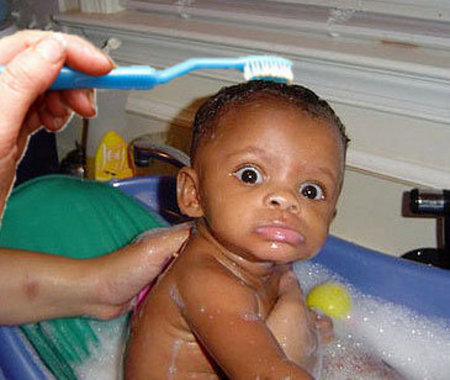 Unless your household can afford $200 per seat, of course. Then the TTFA welcomes you as a valuable member of the football family.
And what about persons who already purchased tickets for uncovered and have now discovered that, without those accompanying kids tickets, those little rascals cannot tag along?
Well, you might go back to Kenny's, present your adult ticket and ask for two kids tickets. But then won't that defeat the purpose of having a limit in the first place? Won't people who already received their kids tickets be able to return to Kenny's and pull the same stunt?
Oh my God, will dishonest people flood the Hasely Crawford Stadium with children?!
Just to be clear, we are talking about "poor children" here; if mommy and daddy can pay for an adult seat for the little Pumpkin, then he or she is as welcome as a blank cheque.
So, to clarify, children are still free for Trinidad and Tobago's decisive FIFA Women's World Cup Play Off against Ecuador. Unless their parents have money to spare; then they are adults not children.
The free children are only allowed two at a time like in Noah's Ark and must walk with those tickets that cost more than their admission. So, adults who are aiming for the uncovered stands, be sure to get those kids tickets.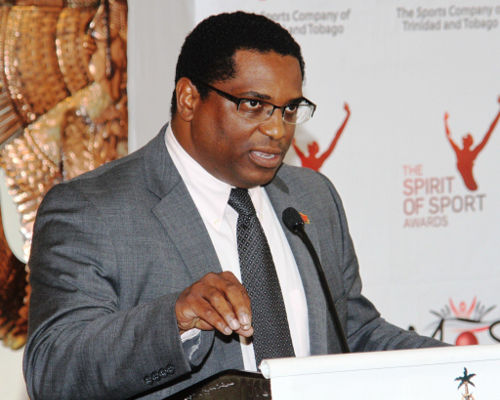 Unless you were so excited about supporting the Women's Soca Warriors that you already bought your tickets.
In which case, the TTFA will probably have to get back on to you, our best customers.
In no way, Mr Live Wire must add, is the TTFA making this up as they go along. Go T&T!