The good news is that Portugal played like World Cup champions; the bad news is we mean the 2014 version of Spain and not the one that lifted the trophy, four years ago.
After Spain's 5-1 humbling to the Netherlands on Friday, there was more pain for fans in the Spanish capital as Real Madrid's Portuguese contingent was humbled in an emphatic 4-0 loss to Germany.
Portugal and Madrid star Cristiano Ronaldo failed to score—despite a joint tournament high seven shots—while defender Pepe was sent off and versatile full back Fabio Coentrão was stretchered off with an injury.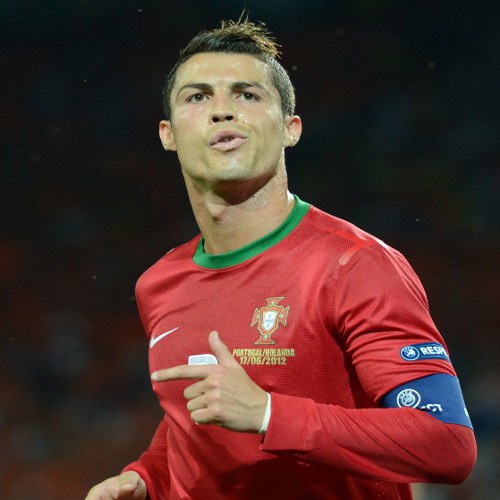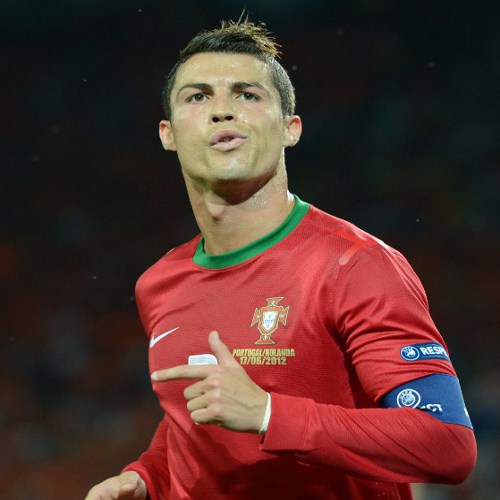 Mr Live Wire understands Ronaldo was distraught; until he got to the dressing room and looked in the mirror.
In the other Group G match-up, "Team USA" made its best ever start to a World Cup as captain Clint Dempsey dribbled around Ghanaian defender John Boye before driving home, just 32 seconds into what proved to be an exciting 2-1 win. Andre Ayew scored an 82nd minute equaliser for Ghana but then John Brooks struck with the winner in the 86th minute.
And, let's be fair, you never see "Mr Brooks" coming do you?
Thus far, three of CONCACAF's four representatives have won in Brazil.
Elsewhere in the World Cup, Iran and Nigeria played to a goalless draw in a contest loosely described as a football match.
Thankfully, they could not spoil another thrilling day for football.
After Argentine captain Lionel Messi opened his 2014 account with a brilliant solo effort, all eyes were on his Portuguese rival to answer—as is often the case in the pair's Barcelona/Madrid rivalry.
But Germany, to quote the Tourism Minister, was "not in that s**t."
Thomas Müller scored three times while defender Mats Hummels powered home a header as the Germans treated their fellow European team like a light snack and treated to the tournament to an excellent all-round display.
The match did have its moment of controversy, though, as Portugal played for roughly an hour with ten players.
Pepe, Madrid's provocative defender, poked his head into Müller's face in the 37th minute and was rewarded with a straight red card from Serbian referee Milorad Mazi.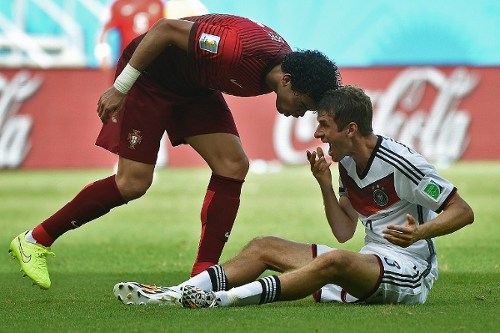 It was a needless and annoying act from Pepe; but could that really be described as a head-butt? Really, ref?
Maybe the next person that Mazi high-fives should bring him up on assault charges.
Today's 2014 World Cup score summary
Group G
Germany 4 (Thomas Müller 12 pen, 46, 78, Mats Hummels 32), Portugal 0
USA 2 (Clint Dempsey 1, John Brooks 86), Ghana 1 (Andre Ayew 82)
Group F
Iran 0, Nigeria 0
Star of the Day
Germany attacker Thomas Müller scored the first World Cup hattrick since Gonzalo Higuain's treble against South Korea, four years ago. Not bad for the beanpole that Diego Maradona once mistook for a ball boy.
Villain of the Day
Pepe (Portugal) for spending more time trying to annoy opponents than play football; and referee Milorad Mazi (Serbia) for thinking that being annoying is a red card offence.