Several of the most talented Trinidad and Tobago-based footballers like Joevin Jones, Willis Plaza, Daneil Cyrus, Ataullah Guerra, Gerard Williams and Marvin Oliver will all be at the Ato Boldon Stadium in Couva on April 25.
But expect match referee Neal Brizan to be the most important figure on the field as Pro League leaders DIRECTV W Connection and second place Central FC meet from 8.10 pm in the Lucozade Sport Goal Shield final.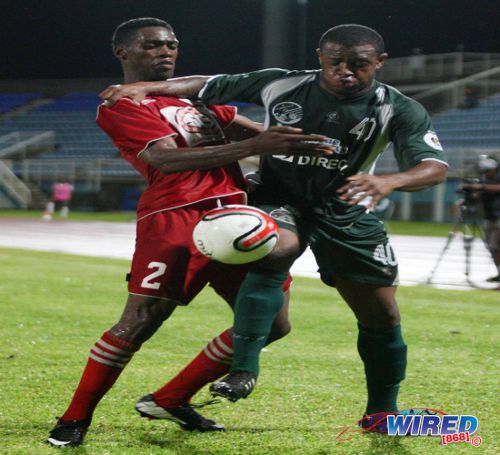 And to say Connection, the defending Goal Shield champion team, and Central do not like each other very much is as much an understatement as observing that ex-Minister Chandresh Sharma and Sacha Singh are not too friendly these days.
In the five editions of El Clásico Couva so far this season, there have been two penalties, three red cards and 12 goals. And that is just the score on the field. Off the pitch, there have been rifts about damaged property, training ground rows, public insults, a libel suit and a Pro League complaint about inappropriate contact with referees.
Central coach and ex-England World Cup defender Terry Fenwick, who invariably leads the public face of the conflict, fired the latest salvo last week with a charge that his Connection counterpart, Stuart Charles-Fevrier, allegedly stated that he phones referees after games to provide feedback on their performances.
Pro League CEO Dexter Skeene told Wired868 that he is looking into the complaint and has already raised it with Trinidad and Tobago Football Association (TTFA) referees committee head, Ramesh Ramdhan.
"I am just trying to find out what happened," said Skeene. "And I am getting information in terms of what is permissible by FIFA in terms of contact between referees and coaches."
Connection president David John-Williams said he was unaware of Central's complaint and declined comment. Although he did claim that he recently dropped a libel suit against Fenwick after the coach allegedly apologised, through his lawyer, for statements regarding the former's supposed influence over officials.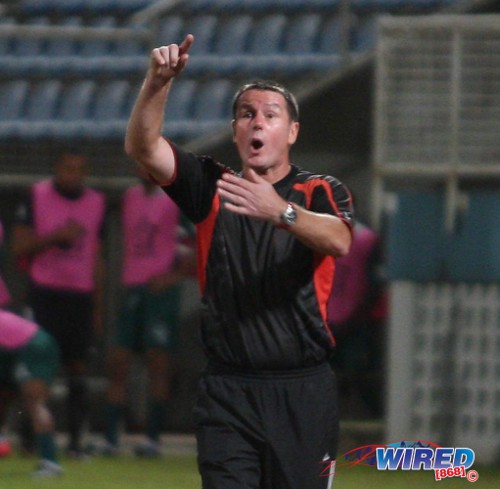 Wired868 could not reach Fenwick for comment. However the Englishman touched a few nerves again with an interview on the Pro League website, which claimed that Connection is closing in on the League title thanks to the efforts of third-rate foreigners.
"Connection is now reeling since most of their foreign players returned home," Fenwick told the TT Pro League. "They have won a number of titles at the beginning with third-rate Brazilians, Colombians and so on.
"So, on Friday, we are not just fighting on behalf of Central FC, we are fighting for Trinidad and Tobago and local footballers."
Connection had a double-digit lead over the Pro League in the first half of the season but has not been as rampant since roughly a half-dozen foreign players returned to the respective nations in mid-season. On 2014 results alone, the "Savonetta Boys" would be fourth in the standings.
The flipside is Central's season is also split in two as the club's surge in 2014 can be linked to heavy spending in the January transfer window; albeit with the signing of local players.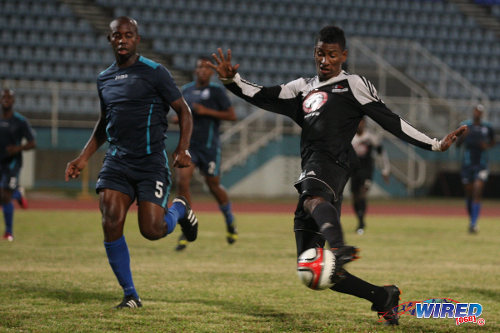 For neutrals, though, the joy comes merely from witnessing the most competitive season in the history of Trinidad and Tobago's professional era.
If a table was drawn up with only results from 2014, the top five local teams would be separated by just four points.
Defence Force, who plays Caledonia AIA in a rescheduled league contest from 5.30 pm tomorrow at the same Couva venue, could still beat Connection and Central to the Pro League title and million dollar first prize. But there is little debate that El Clásico Couva is now the most eagerly anticipated game on the local calendar.
Skeene suggested that the rivalry could do more good than harm to the Pro League once the teams respect certain boundaries.
"I understand they are competing and the rivalry helps build the excitement," said Skeene, "as long as the clubs follow the rules of the league, which is to strive for excellence, integrity and best practices."
On the field, the meetings between Connection and Central have been of the highest quality so far. Fevrier told the TT Pro League website that Connection is prepared to match Central's intensity tomorrow.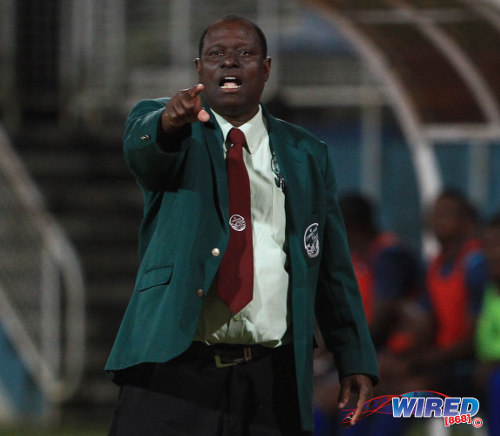 "I expect Central to be very aggressive (and) very intense, so we have to be prepared for that sort of game," said Fevrier. "We have to make sure we match their aggression when we are without the ball."
One suspects that Fevrier would get a response from his players when he shares Fenwick's comments about their supposed dependence on "third-rate" foreigners.
Jones and the teenaged trio of Neil Benjamin Jr, Dimitrie Apai and Jomal Williams have already showed what they can do offensively in their previous clashes with Central this season.
In the other camp, Central goalkeeper Jan-Michael Williams, a former Connection captain, can be almost unbeatable on his day while the 38-year-old Oliver remains a reliable cog in midfield and, upfront, Plaza has scored a remarkable 14 goals in 15 games since his mid-season transfer.
Guerra, who was sent off in the last derby, is Central's wildcard. The gifted "Soca Warrior" has performed in spurts since he joined the "Couva Sharks" in mid-season and would want to justify his role as a team leader tomorrow.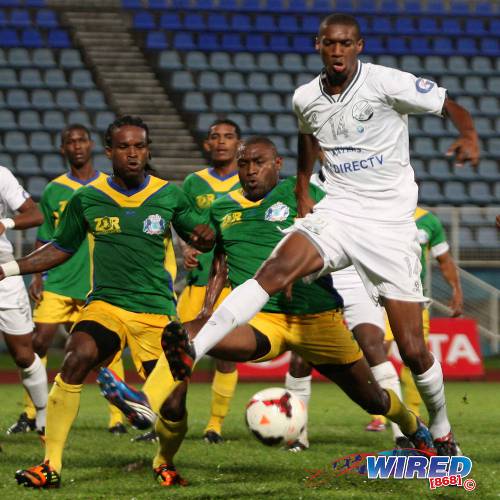 For Connection, versatile attacker Hashim Arcia has not quite fired on all cylinders this season. But six of his nine goals have come in knock out competitions and Jones looks twice as dangerous when Arcia is carving open space for him. He too could play a big role tomorrow.
Brizan will arguably have the most difficult job in Couva though.
Tomorrow night, the Ato Boldon Stadium will be no venue for the fainthearted.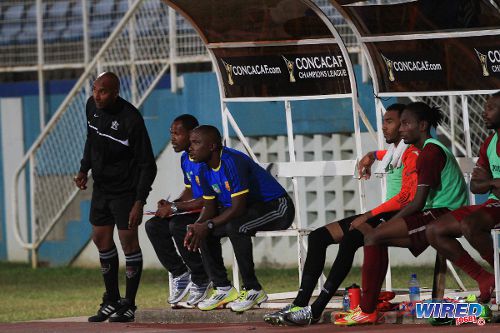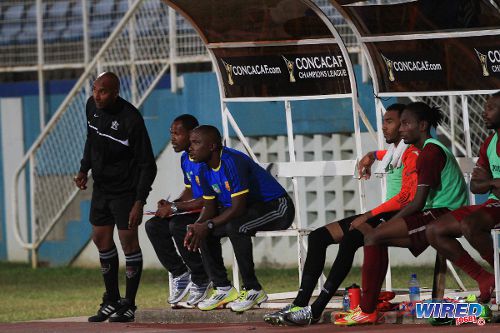 Tomorrow's fixtures
(Pro League)
Defence Force vs Caledonia AIA, 5.30 pm, Couva;
(Lucozade Sport Goal Shield final)
W Connection vs Central FC, 8.10 pm, Couva.
[standings league_id=2 template=extend logo=true]