We are at the end of 2022. What will 2023 bring us?
The recent past has worn us down, making us more apprehensive about the future. The pervasive uncertainty drains our optimism, making us more guarded in our expectations. What lies ahead? What lessons should we take with us into the new year?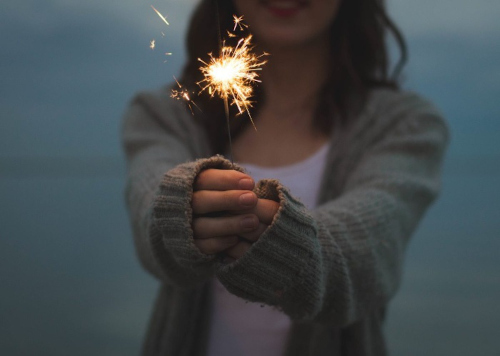 In 2022, we witnessed a sharp increase in commodity prices. We, as a country, have benefitted from higher energy prices, and funds can be deposited into the Heritage and Stabilisation Fund. But food prices have also been rising. Even though these increases are projected to be tempered in the coming months, they will remain higher than in the pre-Covid period.
Food price increases, also rising above overall inflation, pummels low-income homes. This impact happens because the bill for food consumption in those homes accounts for a higher proportion of total income.
There is an increased risk of families going hungry. A rough World Bank estimate suggests a figure between 15% and 22%, meaning that at least 40,000 families will miss meals daily. In August 2022, food inflation reportedly doubled compared to the previous year.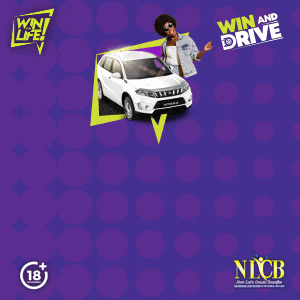 Transportation costs are also rising steeply in response to the decision to pare the gas subsidies. Allied with this is the electricity bill increases, now confirmed to be hiked between 15% to 64% for residential customers.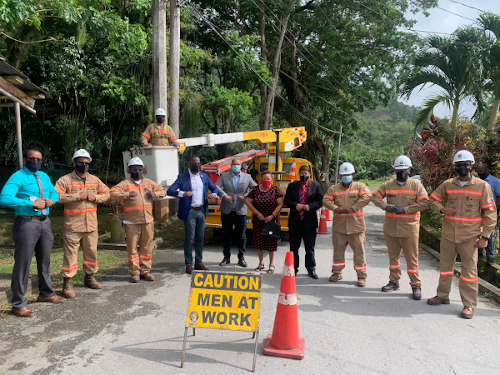 The reality underpinning this rate increase is the T&TEC debt load, an absence of any rate increase since 2009, and the flat demand curve following the slowing of the industrial demand.
Rent is also increasing significantly per World Bank's estimates.
What will become of our families? Are we prepared to see malnourished young children tumble into irretrievable distress? Will we be able to manage the effects of this scenario? Are we seeding spousal abuse and limiting our women from gaining financial independence?
How will we bridge the energy sector's increased revenue performance to the needs of disadvantaged people? How can we liberate the potential of our citizens?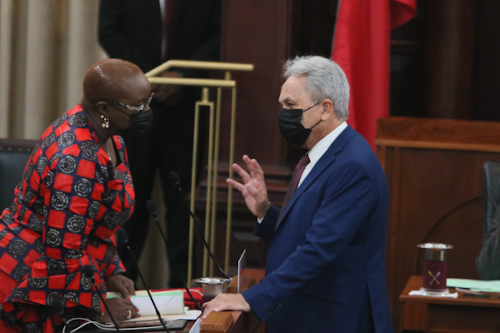 The waiving of any economic adjustment may appear to be an attractive short-term option, but there will inescapably be a hard landing.
The real test of these adjustment measures is: how will they (or not doing them) affect the poor? (Lipton and Ravallion, 1993) Our allergy to data collection and analysis hampers any attempt to measure effectiveness or develop specific distributional initiatives to help our poor. We do not know whether these adjustments will improve the economic prospects for growth.
Let us look back at our 2022 events to appreciate our other limitations in tackling these issues.
Let us consider the tragic story of Allon Ramdial. He was not registered at birth, and his mother had no national identification card; they lived outside the national system. Genuine Nobodies!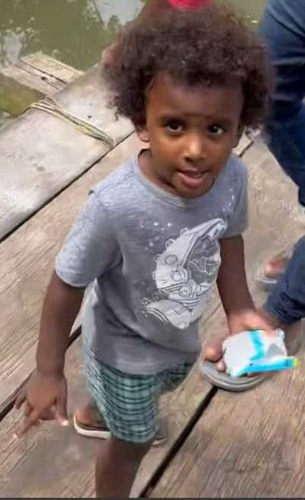 His mother had been placed in a state-aided institution at eleven. She gave birth to him in 2020 when she was seventeen. They lived in the freezer section of the Ortoire Fishing Port in Mayaro!
This fishing port dwelling tells a sad tale of neglect and betrays its label. The structure no longer even has ice for sale, yet it is striking distance from the massive rigs that generate wealth for multinational companies and us. But Allon and his mother were not beneficiaries.
How can our nation prosper when our poor are only noticed if there is some tragedy in their lives? How many more Allons are being lost?
In the Mayaro area, unemployment is a third higher than the national average. Can anyone assert that our less fortunate are being helped via well-targeted social safety nets against food, health and other uncertainties? How do we conceptualise and execute economic development plans? Who benefits from the investments, and who loses their livelihoods?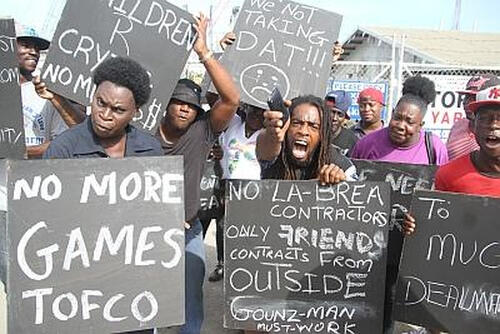 The year 2022 hit a new record with the highest number of murders in the country's history. While the causes of this runaway murder rate are many, what have we learnt, and how will we stem the tide?
When we look at our children, what steps have we taken to ensure a better future? Apart from demanding the departure of the National Security Minister, Mr Fitzgerald Hinds, what plans have we been discussing?
These questions are not to excuse Mr Hinds or Mr McDonald Jacob, but where is the reasoned dialogue to forge a path forward?
In the interim, the children of the poor are either killed or are the survivors of the killing sprees. We have long moved on from the systemic failure in our educational sphere to adjust to the trauma of the Covid lockdown. Remedial action for the learning losses appears to have died a natural death.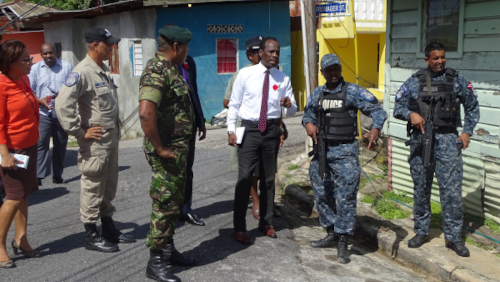 How can we expect any medium-term improvement in our crime situation? Or how will we get ready to upskill our citizens to earn better incomes or to become entrepreneurs?
Two other events illustrate how our plight is worsened by muddled thinking. The first, the Paria tragedy, exposed our inability to plan while simultaneously pointing fingers at scapegoats.
Even though a 2016 report from Belgium indicates that Delta P caused nearly a quarter of 577 diving deaths in various countries, there appears to be no planning for this. The literature suggests that the dive location being an abandoned pipe should have led to more detailed analyses to help the divers understand the risks involved. The emergency response plan appeared to be non-existent.
But who takes the heat at the inquiry? The frontline folk. Emotions overtake logic.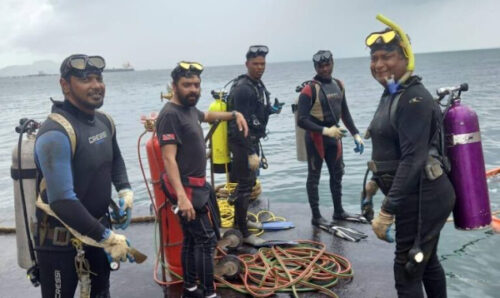 We do not think through the consequences of an action and consider whether its moral value is determined solely by its outcome. Will the inquiry help prevent similar workplace situations, or will we be contented with humiliating the frontline folk? What is our objective?
The second, the excoriation of President Paula Mae Weekes, rears its head again upon the announcement of her retirement. She is our scapegoat. We blissfully ignore all the other players in that wretched 2021 affair.
The moral fabric of our world is complex and nuanced, but we focus on one principle over all the others. We ignore the murders facilitated by and the misbehaviour of the then authoritarian police command. We overlook the shady actions of the Service Commission member. We never pause to ask what the ethical and political positions of the present commentators are.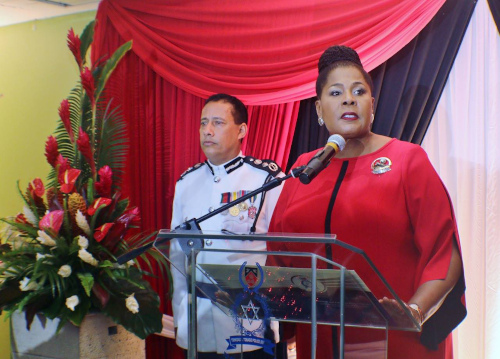 Hang Weekes! Problem solved.
Therefore, we are poised to dash into 2023 like we are leaving the old year. Unprepared to wrestle with the moral issues that plague us. We endorse Dwight Eisenhower's saying that searching for scapegoats is the easiest hunting expedition. In so doing, we evade our collective responsibility.
"The search for scapegoats is essentially an abnegation of responsibility: it indicates an inability to assess honestly and intelligently the true nature of the problems which lie at the root of social and economic difficulties and a lack of resolve in grappling with them." Aung San Suu Kyi, the 1991 Nobel Peace Prize Laureate.
Unless we stop our knee-jerk partisan responses, the country will be caught in a vortex. Will we stop and face our future in 2023?