St Mary's College got their Big 5 campaign in the Secondary Schools Football League (SSFL) off to a banging start today as they thumped Central Zone outfit Miracle Ministries Pentecostal High School 5-1 at Serpentine Road in St Clair.
The result saw the "Saints" from Frederick Street in Port of Spain make early headway in the Big 5 table, after the contest between Siparia West Secondary and Arima North Secondary was postponed due to an unplayable surface in Siparia.
The Big 5 tournament now goes on ice until all five participants are eliminated from the National Intercol competition. And with the top three Big 5 finishers advancing to the 2023 Premier Division, new St Mary's College coach Michael Grayson would feel his team made a sizeable step in the right direction today.
The Saints were wasteful in the first half, and might have been disappointed to only lead 2-1 at the interval.
Miracle Ministries forward Daniel Hope gave the visitors a lifeline with a 40th minute penalty, after referee Nathalya Williams adjudged that Hope was fouled by St Mary's goalkeeper Tyrese Henry—following a mix-up between CIC captain Harrison Parks and fellow central defender Mekhi Pascal.

Williams made national headlines for all the wrong reasons a week ago, when she incorrectly ruled out San Juan North Secondary forward Larry Noel's second half equaliser against Fatima College for offside, during the SSFL Big 4 semi-finals.
Her penalty decision today didn't quite please either party. St Mary's supporters scoffed at the call. Miracle Ministries fans felt she did not go far enough.
"Ref, that's a red card!" shouted one supporter. "The goalie just clean up the man and nobody behind him!"
Hope coolly beat Henry to his left before offering a "calma" celebration, a la Cristiano Ronaldo.
That would be as good as it got for the Central Zone Championship winners on the day though, as the hosts came to life in the second half with some scrumptious goals—while Hope was often isolated up top.
"One of our objectives today was to put on a performance which would make Miracle Ministries want to stay away from St Mary's Grounds—at the end of the 90 minutes, I think we would have achieved that," Grayson told Wired868. "They are playing six games and we're playing 10 so they already start at a disadvantage there. But, we didn't want to be complacent because everything starts from zero and the ball is round.
"It was more about mentally putting it to the guys that we can't take this for granted because they are coming from a weaker zone and so on."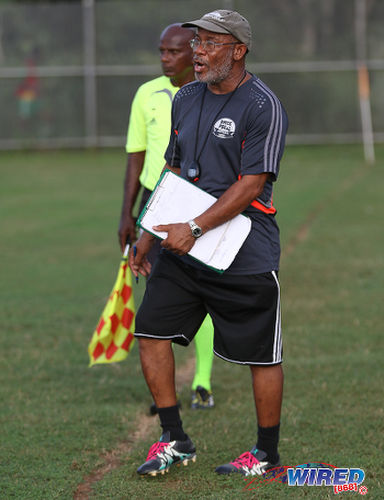 An iconic figure on the SSFL touchlines after decades of service with Arima North Secondary, St Augustine Secondary and Trinity College East, Grayson took over at St Mary's in August with the aim to secure an immediate return to the Premier Division.
As a QRC old boy, he admitted to getting some stick for taking over at their North Zone rivals.
"That two-year hiatus with the Covid-19 pandemic wasn't easy," said Grayson. "I needed to get back into coaching to get that brain working. I'm enjoying it because the fellas are learning well. Nothing is a given but it's a really nice group."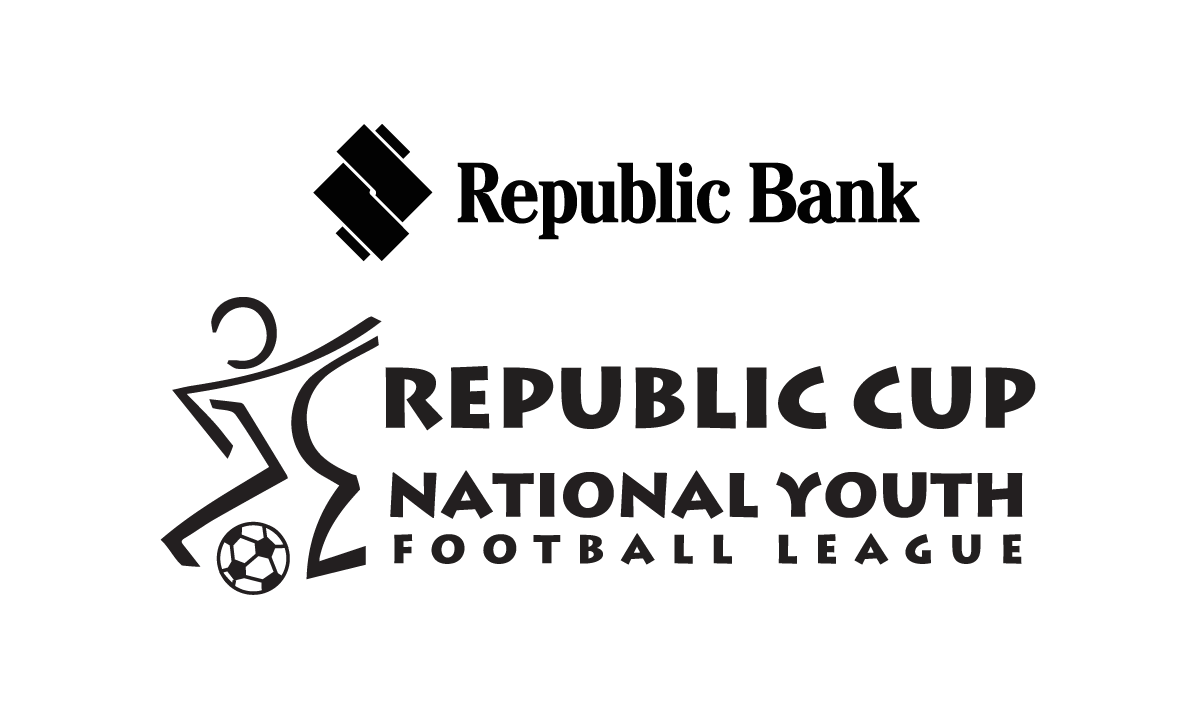 Clearly his spell at the Saints has reignited Grayson's fires. Yesterday he suggested that he wants to lift the North Zone Intercol crown too—although Fatima College head coach Hutson "Baba" Charles, who watched the Big 5 fixture, might have something to say about that.
"We're aspiring to win the North Zone Intercol title but one thing at a time," said Grayson. "The standard in the North Zone Championship was inconsistent at times but people played their hearts out. Now, we just have to raise the level. If we get through Diego Martin [Central] I think we would be playing Malick in the North Zone quarterfinal.
"[…] And of course, no Premier Division team wants you to come and beat them. But that's unfortunate because we have no intention of losing to them. We are trying to drill that into the players' brains from all now."
The victor today never seemed to be in doubt though. After spurning at least three glaring first half chances, St Mary's scored twice in the space of three minutes to stun Miracle Ministries.
First, in the 35th minute, midfielder Jamal Thomas found the net from close range after a flowing move down the right side that involved Saints right back Nicholai Manswell and flanker Josiah Connell.
"Yuh see how easy that was?!" asked an animated St Mary's College coach Junior Maxwell. "Come on fellas, let's play the football man!"
Connell, who repeatedly ghosted past opposing left back Darion Woodroofe, doubled CIC's advantage with a sweet-left footed shot from just inside the area in the 37th minute—after more enterprising play by the solid Manswell.
The pacy Connell was clearly too much for the Miracle Ministries defence to handle. However, he could not pick out his fellow attackers with his crosses and cut backs.
Miracle Ministries head coach Kern Cupid wanted to stop the hosts from playing a fluid brand, and he felt as though there was something tangible to build on after Hope's late first half penalty.
"With that one goal we scored, it obviously gave the players a lot more energy and enthusiasm going into the second half," Cupid told Wired868. "They had the belief and they kept that same belief that they would get one more but the third goal dropped the spirits a little bit."
The goals were inevitable though and another St Mary's midfielder, Daylon Riley, restored their two-goal advantage in the 65th minute with a beautiful curling effort past Miracle Ministries custodian Yolandro Brereton after working a short corner.
"He wants that right foot—don't let him get on his right foot," Miracle Ministries head coach Kern Cupid repeatedly warned his players, as Riley danced in the midfield looking to unleash right-footed bombs.
But Cupid's cries appeared to fall on deaf ears as the burly Riley banged in a right-footer effort from the edge of the area for his second item in the 83rd minute, after some more smart wide play by St Mary's.
Cupid suggested that tiring legs and his team's inexperience aided in giving St Mary's the upper hand in the second half.
"In the second half, you could clearly see St Mary's with their greater experience stepped into the match and they kept the ball and moved it well on their surface—of course this is their home ground," said Cupid. "They wore us down with their possession and we started to drop deeper and deeper as our legs started to tire. The few chances that we got, I still felt as though we could have gotten one more goal.
"It was a great experience for our team who came from a very challenging season with a lot of administrative issues and a lot of technical issues when it comes to fields, referees, refereeing decisions and preparation for matches as well too."
Cupid said he and his charges will not be deflated by this hiding, as he is quite optimistic about getting the necessary results in the remaining Big 5 games to secure promotion.
"The ultimate aim is promotion—we haven't come this far to just compete," said Cupid. "We have come to win every match. We are approaching every game positively to win. I believe six points in the next three games—or possibly seven points—will give us a good mark in order to qualify."
The former National defender and his Miracle Ministries team may have had lofty aspirations when they left their Chase Village base to head north to Serpentine Road. However, the St Mary's team was in no mood to fellowship with their Central guests.
And in the sixth and final minute of stoppage time, Thomas smacked a left-footed shot into the top corner—past Miracle Ministries substitute keeper Kieron Guy—to put the icing on the cake for the home team.
It's early days yet in the Big 5 competition, which offers promotion to next year's Premier Division for the top three finishers. However, Grayson and his St Mary's outfit have laid down their marker and are even looking at bigger fish in the North.
"We have experienced everything this season," Grayson said. "And there is more to come."
The Central visitors could not conjure up a miracle at Serpentine Road.
Raz-a-taz anybody?
(Teams)
St Mary's College (4-2-3-1): 1.Tyrese Henry (GK); 2.Nicholai Manswell, 5.Mekhi Pascal, 21.Harrison Parks (captain), 18.Romario Nelson; 6.Raul Aguilerra-Nunes (14.Elijah Wong 61), 13.Daylon Riley (7.El Valdo Garcia 87); 11.Josiah Connell (15.Eran McLeod 79), 19.Jamal Thomas, 20.Dusan Cooper (8.Nathan Young halftime); 10.Kyle Phillip (7.Tristan Da Silva 89).
Unused substitutes: 24.Jabali Doyle (GK), 16.Amare Phillips.
Coach: Michael Grayson
Miracle Ministries (4-3-3): 1.Yolandro Brereton (GK) (80.Kieron Guy 87); 6.Mackhaovon Charles, 4.Miqel Samuel, 23.Jacquil Adams (captain), 5.Darion Woodroofe (17.Darion Logan 70); 3.Terriq Thomas (12.Romario Sambrano 90+4), 8.Romario Da Silva, 16.Shivon Lalloo (7.Sean Paul 84); 9.Jaden French, 10.Daniel Hope, 19.Jordan Thorne.
Unused substitutes: 11.Jervan Gangan, 14.Avi Phillip, 27.Jardon John.
Coach: Kern Cupid
Referee: Nathalya Williams
Wired868 Man of the Match: Daylon Riley (St Mary's College)
Big 5 results
(Sat 29 Oct)
St Mary's College 5 (Jamal Thomas 35, 90+6, Josiah Connell 37, Daylon Riley 65, 83), Miracle Ministries 1 (Daniel Hope 40 pen) at Serpentine Road;
Siparia West Secondary v Arima North Secondary—did not play due to unsafe playing conditions in Siparia.