"[…] The reality is Amplia has a lot to gain from this in the short-term, as they could double or triple their number of subscribers by the end of the year if this impasse continues. Because it is the people who already have pay tv and who are accustomed to the value and accustomed to seeing the EPL who are more likely to switch from their current provider. 
"The problem is that TSTT/Amplia have only passed about 40 per cent of the (pay tv) homes in the country. So, at the moment, more than half of the existing subs have no chance of getting the signals from their pay tv provider…"
Media veteran Bernard Pantin, a former manager at TTT, TV6 and DirecTV, discusses the impasse between Verticast, Digicel, Flow and DirecTV that has so far deprived England Premier League fans of the chance to follow games on cable television:
Wired868: Although you're not at the negotiating table, I'm sure you are a keen observer. What can you say about the negotiations over the broadcast rights for the England Premier League between Verticast, Digicel, Flow and DirecTV?
Bernard Pantin: I would start by going back to 2015. At the time, as general manager of DirecTV Caribbean, we had considered bidding for the new EPL package that was being offered for the next cycle from 2016 to 2019. Up to that time Sportsmax had the Premier League rights for about 10 years and the EPL was opening it up to other bidders. We had a look at it and were trying to decide whether to bid…

Flow was just coming into the picture. They hadn't launched Flow Sports as yet. 
Luckily we did not spend too much time on it because, as it turned out from the feedback I got, the amount we were planning to bid was minuscule compared to the final amount that we heard was paid for it. Although the final price was never disclosed. Flow Sports was believed to have bid a significantly higher figure than what was paid in the past and effectively took the rights away from Sportsmax.
At the time Olly McIntosh was CEO of Sportsmax. That's when rights in the Caribbean for the EPL finally became very significant in terms of a bid number. According to reports, the number was even close to the price that was paid for the EPL rights for most of South America combined. That is how important the EPL was to the Caribbean, and that's how important the EPL was to Flow. 
Looking back, it was an important part of launching Flow Sports […] and that in my view was designed to head off Digicel, who launched their pay tv service at about the same time—and a few months later, Massy launched theirs. 
Flow obviously felt the EPL was a major plank in dealing with the new competition. Then came 2019…
Wired868 (interjects): What was the South American figure?
Pantin: Those are things I would really have to go back and check on. So then came 2019.
After the first three years, Flow had staved off the challenge of Digicel. They had also made the deal where they sold to Liberty Latin America. And I think, in 2019, Flow and Digicel realised there was no point in getting into another bidding war because I think, quite frankly, Flow probably realised they paid too much for it in 2015.
So Flow and Digicel got together to start the company called Rush. Rush was then made available to all the providers although Flow still had an edge because they had the multiple channels which could show the Saturday games with a simultaneous 3pm UK kickoff. And they had [those rights] for 2019, 2020, 2021.
I retired in 2019, so I have really been just a consumer since then as a fan of all sports and the EPL in particular. There was every reason to believe that Rush was still the only game in town and they would be able to renew, until out of the blue we heard Verticast had got it.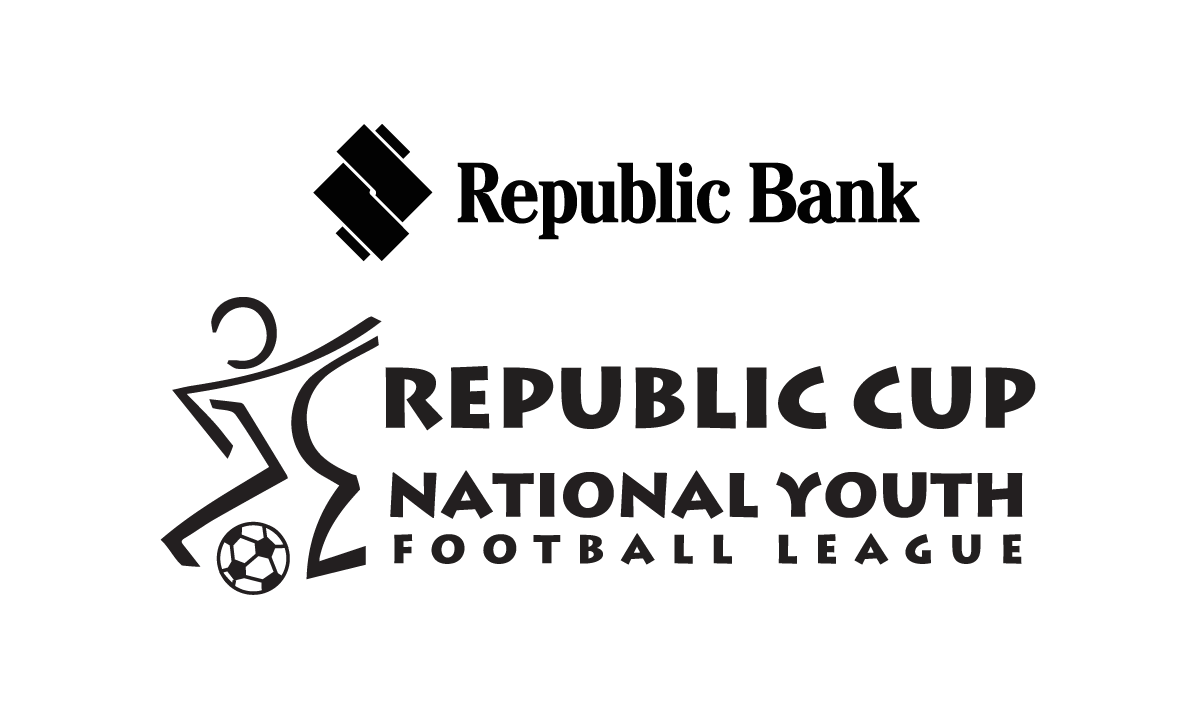 It has come full circle for Olly McIntosh since he lost the rights to Flow back in 2015. And, like in 2015, nobody knows the full figure that was paid. But it is where it is now.
Wired868: You've surely seen standoffs before in this business. Is there anything about this one that surprised you?
Pantin: It is a very interesting situation. Every standoff is a little bit different. Markets have become very, very complicated because there are so many different players and ways to reach audiences. I was involved in a few standoffs going back to the 1980s when, with TTT being the lone television station, we dealt with boxing promoters like Don King and Bob Arum.
They had all the world title fights, but we were the only game in town. We knew that viewers wanted to see those fights but TTT also needed to make the money back from advertisers—so we held out for as long as you could. Both sides did. Those were the good old days! 
This is a little different because it is not only a standoff between two parties. This is a very, very complex situation because you now have many different providers. 
The present scenario is a great opportunity for Amplia […] because up to recently they only had about 20,000 pay tv subscribers. So to get new subscribers is a really, really good opportunity for them. But that doesn't solve the problem for the majority of the country.
There are 400,000 households in Trinidad and a total of about 240,000 pay tv households. Flow has just over 100,000 of them, as reported publicly last week. Based on estimates, because they don't publish their figures, Digicel has somewhere between 65,000 and 70,000 and Amplia and DirecTV have about 20,000.
So the reality is Amplia has a lot to gain from this in the short-term, as they could double or triple their number of subscribers by the end of the year if this impasse continues. Because it is the people who already have pay tv and who are accustomed to the value and accustomed to seeing the EPL who are more likely to switch from their current provider. 
The problem is that TSTT/Amplia have only passed about 40 per cent of the homes in the country. So, at the moment, more than half of the existing subs have no chance of getting the signals from their pay tv provider.
Ultimately the people who are going to lose are Flow and Digicel subscribers in areas where Amplia does not have fibre.
The question now is: why would Flow and to a certain extent Digicel take the risk of losing customers by dropping the most important sporting product in the Caribbean?
Personally, I find it quite perplexing… I have seen the correspondence from Flow to its customers […] which suggested that Flow has no real intention of getting the EPL. So I don't know if you could call it a standoff.
Maybe it is a tactic, but I can't see how six years ago you paid record money to take these rights away from Sportsmax and now you are saying it is not that valuable any more. It is mind-boggling.
The other thing that Flow said is if you have broadband you can get CSports via the internet. I wonder if that makes business sense. Because ultimately what would happen is the majority of people in the Caribbean could end up having basic cable and a good internet service and take a whole lot of other services off the internet—like CSports, Paramount +, etc.
I would have thought they wanted to keep their own bundles going. Maybe it is a long haul strategy. We will see how it goes.
Wired868: When you say it is a long haul strategy…
Pantin: Well I am just wondering. Flow would obviously have liked to continue control of the EPL rights. Verticast would have had an expectation that they would be able to make agreements with (and earn revenue from) the pay tv providers, similar to what existed with Rush. This is a way of frustrating Verticast.
Wired868: What about the suggestion there is some personal angst here? Is this personal on either side—and how might the fact that Olly McIntosh is the seller be affecting things?
Pantin: Most businessmen would tell you, especially when you are running a big company, there is no room for personal issues when it comes to that—because your job is to make the best deal for your subscribers and for your company. Liberty is a publicly-traded company in the US.
There might be an initial reaction like that to losing the rights, but then it becomes all about business sense. If Amplia is getting new subscribers and, by extension, Flow and Digicel are losing subscribers, there is going to come the point where they have to ask the question: do I bring back the EPL? 
And then the next question becomes whether the customers who switched to Amplia would switch back. The history in Trinidad is such that that doesn't necessarily happen.
Up to the end of 2015, Flow had an estimated 150,000 pay tv subscribers. In the seven years since then, they've lost almost 50,000 subscribers when Digicel and Massy launched. The reality is Flow has never been able to get back the majority of the customers they lost, for whatever reason—and I'm not singling out Flow, because this applies equally to subscribers of other companies. 
The question is: if they lose subscribers to Amplia, will they come back to them and how many can they afford to lose because of this?
I have no idea how this is going to turn out. I would have thought that after two weeks they would have already been back at the table. There is this bottom of the table clash on Monday, Manchester United versus Liverpool. (Laughs). I would have thought they would have wanted [their EPL broadcast] to be back on by then.
Wired868: Is it that Flow and Digicel think they can put pressure on Verticast to lower the price further or to make the rights too expensive for them to manage? What is your response to that theory—that that may in fact be the strategy?
Pantin: I would say if that were a strategy then you would have to be at the table, and that's where I am confused. Because their communication to subscribers has been: it is too expensive and you're not going to get it. If the message that was being communicated was: we are trying our best and we are still in negotiations and we are working hard and getting close to it—then I would say, yes, it is a negotiating strategy. 
If it is a negotiating strategy, then it is the best kept secret in the world. But that to me is what I find mind-boggling. If it is a negotiating strategy, the question then becomes who is going to blink first?
How many existing customers do the cable providers have to lose before they realise the damage that is being done? And of course how long is the rights holder prepared to hold out?
I have no idea on either side but I will just continue to watch on.
Wired868: So it seems to me that it is likely one of two options: (a) being that it is a negotiating strategy and (b) that they are trying to put Verticast under great financial strain and cause Verticast to lose their rights. What about if (b) was the strategy?
Pantin: Ahmm. It is hard for me to say. That's really a question that should be directed to the cable providers. Let me put it this way: when I was involved in this business before I retired, one of the things that you learn is that if you want something really badly you find a way to get it quickly and at the best price. 
Sometimes that is not easy but you do that. Trying to wait out the rights holder is to me a very, very dangerous thing.
I don't know the rate that Amplia is signing up customers. I have heard that people are calling and they have to wait a bit because it is a long line to be hooked up. But I think that is the question. 
If you think about it from the subscribers' point of view: if you had joined Flow ahead of Digicel in 2016 because you had this great deal for EPL coverage and you got it for six years, then you lose it—I think there are a lot of aggrieved and unhappy subscribers out there. 
And then there is the other question: could this be what kicks off legitimate streaming apps? 
Flow has already said: use our broadband and you can get it on CSports. I am assuming they are not encouraging people to use broadband for illegitimate apps. Maybe if a lot of people use CSports—and I read that they are giving it free until month's end—then ultimately it could be that you have a lot of people signing up for that app in September. That would change things a little bit.
Wired868: You mean Verticast could make their money that way?
Pantin: Yes. There is another thing that still must be said. Trinidad and Tobago subscribers or Caribbean subscribers are incredibly blessed in the amount of sports channels with premium content that they get in the basic package.
You are getting two Sportsmax channels, two ESPN channels, Flow Sports and Rush. You are getting six premium sports channels. In other countries, you have to pay upwards of 20 or 25 US or pounds per month for those services. 
If you want to watch the Champions League in the UK, you have to sign up for BT Sports; and if you want to watch the EPL or other things, you have to sign up for SkySports. Those things alone are something like TT$450 per month. Most of what is offered in those sport packages, whether it is Flow, Amplia or Digicel, are delivered here as part of the basic package in Trinidad and Tobago. 
So quite frankly sport enthusiasts are really, really lucky with what they have for what they pay.
Despite being spoil, another of the issues in this standoff really is that subscribers were getting access to the EPL via Rush and then there was also Flow ultra sports, where you get three or four channels extra when multiple games are on. It is going to be very interesting to see how customers react when they are asked to pay the same amount, although services have been taken off. That is something that maybe TATT should be looking at.
I believe some subscribers in Jamaica have been given 40 per cent off of their sports package or something like that until the end of the year from Flow—but I don't think something like that has happened in T&T. The providers are talking about not wanting to raise the price by paying for it, but they are saving the money they would have paid for the EPL. So the corollary is they should be dropping the price. 
Wired868: Thanks for your time, Bernard.
Wired868 has provided readers with solid, independent journalism since 2012.  If you appreciate our work, please contribute to our efforts. 
Support Independent Journalism