When crunch time arrived in the CG United One-Day International (ODI) series at Kensington Oval last night, the West Indies were quite good. The problem, though, was that New Zealand were better.
And so, in their last ODI match of 2022, the West Indies lost by five wickets to the visiting "Kiwis"—a result that sealed a 2-1 triumph for the tourists.
"The more we play ODI cricket, we are going to get better," said Pooran.
It was Pooran's fourth successive concession speech as captain, since he debuted with a 3-0 ODI triumph against minnows, the Netherlands. The Dutchmen were, in fact, the only ODI team humbled by the West Indies this year.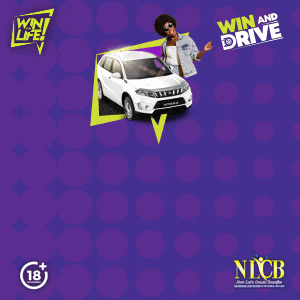 The Maroon Men contrived to lose their other six ODI series, and were swept four times, twice by India and once each by Pakistan and Bangladesh.
Last night's outing, though, was a bit different from the offset—although it took some time to figure out if that was a good thing.
At the end of the first powerplay, West Indies were 24/0 with openers Shai Hope (11 from 37 balls) and Kyle Mayers (9 from 23 balls) both scoring at well under 50%.
"After the last game when (Trent Boult and Tim Southee) broke our backs in the powerplay, we came out to keep them out," said Mayers. 
Twenty-four overs later, the pair were still there. True, Hope was still batting with all the freedom of Scrooge at the shopping mall. But once Mayers got going, it got really tough for the New Zealand bowlers indeed.
"I didn't get a chance to get in in the last two games," said Mayers, who scored 1 and 4 respectively in the previous outings. "I just gave myself a chance to get in."
It was worth the wait, as the left-hander tallied a gorgeous century—only the second of his ODI career—punctuated with twelve 4s and three 6s.
Hope and Mayers put on 173 for the first wicket, before Hope was caught off Boult for 51 (from 100 balls, 3×4, 1×6) in the 35th over. Mayers joined him in the dressing room just two deliveries later, dismissed by Lockie Ferguson for 105. 
And neither Brandon King nor Shamarh Brooks bothered the scores much. Within four overs, West Indies had gone from 173 without loss to 191/4.
Pooran, who came in at number three, would not be distracted by the changing faces at the other end though. In truth, as he went after the New Zealand bowlers with breathtaking hitting, it often did not look as though he had a partner at all.
Pooran and Keacy Carty put on 52 runs for the fifth wicket. Carty's contribution to that partnership was four runs from nine balls faced.
The skipper needed just 33 balls for his half-century (2×4, 5×6) and was hurtling towards a tonne when he was caught at the boundary for 91 (off 55 balls, 4×4, 9×6) after successive sixes off Southee and Boult.
West Indies were 280/7. Alzarri Joseph liked the look of this particular assignment and scored 20 from six balls (1×4, 2×6) as the hosts closed on 301/8.
"300-plus on that wicket felt good," said Pooran. "If before the game you told us (we would set a target of) 302, we would have taken that."
Like a stalker in a horror movie, New Zealand would display that annoying habit of remaining right on the West Indies' tail without ever seeming to break a sweat, though.
The Kiwis' first six of the innings came from opener Martin Guptill off a free hit from Joseph in the ninth over. It was another 24 overs before their second shot cleared the ropes, as the visitors relied on strike rotation and partnerships to keep the scoreboard ticking.
Pooran had extra reason to be sheepish when Daryl Mitchell hit spinner Yannic Cariah for six in the 37th over. The West Indies captain dropped Mitchell on 24 in the 35th over, with New Zealand on 193/3. 
By the time Mitchell was finished, in the 42nd over, New Zealand were 248/4 and the batsman had added an additional 39 runs from 23 balls. He was one of four Kiwis to register half-centuries, including stand-in captain and man of the match Tom Latham, while James Neesham's brisk 34 from 11 balls (1×4, 2×6) also played no small part as the West Indies bowlers struggled for control with a slippery ball.
In the end, New Zealand won with 17 balls to spare.
"One or two more wickets in the powerplay would have been good for us but New Zealand batted really well," said Pooran, who commended the effort of his team and noted that they were '100 per cent behind him'. "[New Zealand] are a top team. I do believe we have a special bunch of guys and have no doubt we will get better with experience."
Pooran and his charges had a relatively good day at the office. But, not for the first time, it was insufficient to shift the "win column".
(Match Summary)
Toss: New Zealand
West Indies 301/8 (50 overs) (Kyle Mayers 105, Nicholas Pooran 91, Shai Hope 51; Trent Boult 3/53, Mitchell Santner 2/38)
New Zealand 307/5 (47.1 overs) (Tom Latham 69, Daryl Mitchell 63, Martin Guptill 57; Jason Holder 2/37, Yannic Cariah 2/77)
Result: New Zealand won by five wickets
Series result: New Zealand won 2-1
Man of the Match: Tom Latham
Man of the Series: Mitchell Santner