The ultimate sin today is criticising a group, especially on moral grounds. We live in a nihilistic post-shame era. There are no permanent standards, just the shifting judgment of the crowd. 
We have a culture of oversensitivity, overreaction and frequent moral panics, during which everybody feels compelled to go along. Today we approve, and tomorrow we disapprove because the crowd has shifted due to provocateurs. 
We single out people for humiliation and gain approval by the number of 'likes' or column inches we secure. Nobody stops to read and question. 
We used to rely on shared beliefs that there was a way people were supposed to behave. Now we feed the trolls. Morality is determined by who says what and not on a continuum of right and wrong. 
Shame and guilt no longer regulate our behaviour. Outrage is deliberately provoked and weaponised. The nation gets tired, but that is the end goal. We choose to dispense with critical thinking and follow the crowd.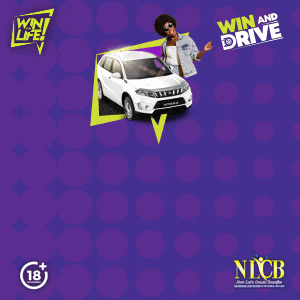 Well-adjusted people get disgusted while our politicians forum-shop like Johnny Depp. They are constantly shopping to find anything that would trigger an adverse reaction toward their political opponents. Lost in that insidious mix is the public good. 
Truth and nuance are entirely gone. The incompetent and the conniving in our midst live the reality of the Roman satirist Juvenal: "What's infamy matter if you can keep your fortune?" A consequence-free life is on offer. 
Our media encourages this outrage to have screaming headlines. Our politicians know there is no penalty for bad behaviour. Sadly, they are a reflection of who we are. Insult and cynicism replace deliberate and civil discussions. We reward loudmouths even when they are empty barrels by allowing them to dominate the news. We elevate shamelessness.
This scenario played out in the Reggie Amour furore. We screamed and filled many column inches and called for his resignation. The sane one was the Law Association's head, Sophia Chote SC, who cautioned that we needed to see the Court's documents. 
In our rush to judgment, we ignored the Anna Ramdass report detailing the twin disqualifications. 
In its statement, the Court said: "on March 30, Armour, on his first conference call with Sequor Law, indicated he had defended Kuei Tung previously in the parallel criminal proceedings." The order noted that the law firm continued to engage the AG. 
"Neither the RTT (our Government) nor Mr Armour ever asked Mr Kuei Tung to consent to Mr Armour being involved in the case, and Mr Kuei Tung never provided consent…  (emphasis mine.) The Court makes no findings of misconduct by Sequor Law PA." 
The order noted that the Florida Rules of Professional Responsibility expressly prohibit an attorney from serving as counsel on behalf of a client who is directly adverse to a former client in the same or substantially similar proceeding.
Mr Armour appears to have faulty memory about his original role in the litigation process, but going beyond that is a stretch. The Miami Court does not appear to comment on this aspect. 
Mr Armour ignored the basic rule of 'out of an abundance of caution', relying instead on the judgment of the country's experienced lawyers. Big mistake! 
The country now appears to have split into two camps, with the trolls in the middle, each inhabiting a different world. The pity is that we miss the core issue.
The nation has been robbed of significant sums of money over several decades; nobody has been jailed. This drama continues today. The cases become more complex and expensive.
Meanwhile, some lawyers have become extremely wealthy, feeding at the public trough. In eleven years, north of TT$900 million. The public should not lose sight of this insult upon injury. 
How should we, as a country, feel when Bob Lindquist, the prominent forensic investigator, lists four cases belonging to us out of thirty-two on his professional curriculum vitae?  Who brings the country into international disrepute? 
When our high-class criminals and legislators collude and rob the country, they set the conditions for more crime. Stolen funds do not build schools and hospitals—they are squirrelled away in foreign lands. An 'if the priest could play, who is me?' mindset pervades, rotting our moral fibre.
Defiance is the order of the day. Nobody feels ashamed and disappears like John O'Halloran and Francis 'Boysie' Prevatt. They lurk around to steal more or show neophytes how to create a better cover story. Those seeking to replicate Gene Miles can end up dead. Remember senior Customs officer Carl De Souza?
Strange things happened with the Piarco Airport case. (Click HERE to read the whole thread.)
In 1997, Parliament unusually released Justice Lennox Deyalsingh's report condemning the alleged unethical conduct of Ish Galbaransingh so that he could use it in the courts. In September 2000, Mr Ramesh Lawrence Maharaj hired Lindquist to investigate allegations of a US$110 million corruption and procurement fraud regarding construction of the country's Piarco international airport. Lindquist delivered an interim report within two months. 
By 2001, Maharaj and two other ministers resigned or were fired from the Cabinet reportedly over the inability of the Anti-Corruption Unit to obtain funds to continue the investigation. Mr Panday accused Mr Maharaj of 'spying on his fellow ministers'.
Whatever the real story, Mrs Kamla Persad-Bissessar became the new Attorney General. 
Lindquist's report languished in Mr Panday's care for one year, even while he called on accusers to 'bring the evidence'. The report said the contract awards "were…the result of an original conspiracy to corrupt the contract selection process for the unjust enrichment of the 'players' and of defrauding the various state agencies of considerable sums." In one instance, the budget was doubled! 
Newsday editorialised, "what has now been revealed… amounts to a horror story beyond anything we had imagined." 
Yet Mrs Persad-Bissessar scolded, "…the publication of the report was an attempt to distract us from the real issues that confront the electorate at this time" and described it as "posing a threat to the due process of law".
She went further: "There is nothing about a contract to Karl Hudson-Phillips or Robert Lindquist. Nothing, but the report today is an interim report, and so millions of dollars have been spent on this report, but it is incomplete. It is interim."
Having poked that fire, Karl Hudson Phillips rebuked her in an open 30 November 2001 letter: "It is my wish that further statements by you… are made bearing in mind the Code of Ethics contained in the Legal Profession Act 1986 to which even the head of the Bar is subject."
Then AG Anand Ramlogan decided not to appeal Justice Ronnie Boodoosingh's judgment in the extradition case. Section 34 was the sixth attempt to benefit Ish Galbaransingh and Steve Ferguson. One of the largest marches in recent memory resulted. Herbert Volney took the rap with the situation attracting international headlines.
This final straw led to Mr Maharaj charging that "Persad-Bissessar had never been 'strong' enough to deal with the financiers of the party". Among the names was the CLICO posse, soon-to-be-famous.
Unnamed at the time was the mysterious Mr Krishna Lalla of SIS fame. His name would later surface in an ugly spat with Jack Warner over finances. He later disappeared, leaving us holding the bag for useless work. That contract was awarded for a sum of TT$400 million more than the next competitor.
As a result, we have a broken nation! As my late father would have said, "we broken to thief!" We have no money to fix basic stuff. You name it, and it is falling apart. We have a nation that is fragmented and polarised. 
There is no unity to face the significant challenges that confront us. But let us crucify Reggie Amour!