"[…] My heart raced, my palms were invaded by beads of perspiration and fear consumed my body. Everything went silent for a second and all I could hear was the announcer cheering, 'Please welcome, with a warm round of applause, Lian-Devi Indar of ASJA Girls' College San- Fernando, performing Achutam Keshavam by Raymond Ramnarine, on the pan.' 
"My legs felt like jelly, my heart pounded like a thousand African drums as I made my way centre-stage…"
Our shortlist for 'The day I met my local hero' is complete, but our judges gave other fictional essays 'honourable mention' and made them eligible for additional prizes in the 11-15 category. Our second comes from 13-year-old ASJA Girls' College (San Fernando) form two student Lian-Devi Indar:
One lovely Saturday afternoon, the birds sang melodiously and the towering trees danced in the cool, calm breeze. The sun played hide and seek with the fluffy clouds sailing on the blue sea of sky. My hands danced on the notes of the steel pan to a song that I hummed.
This song was written by my favourite local artiste, Raymond Ramnarine, together with his band Dil-E-Nadan. The first time my ears were introduced to their music my feet danced blissfully. The genre of music can simply be described as priceless and timeless.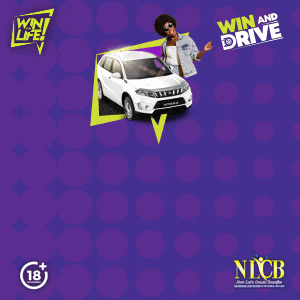 "LIAN-DEVI COME ON! WE WILL BE LATE!" My mother's shouts echoed from the bottom of the stairwell.
That day was my debut playing the pan in public at the Naparima College Divali Program. I bolted down the stairs adorned in a beautiful white lengha covered in gold embellishments. Excitement filled me to the brim! I could hardly sit still for the car ride. It was the longest thirty minutes of my life. 
As soon as my father switched off the engine, I bounced like a ball out of the car and opened the trunk. I flung the pan case on my shoulder and took out my stand. Normally, the pan case would feel like lifting a concrete brick, but the excitement made it feel as light as a feather.
The air was filled with chatting, laughter and classic Indian music. The stage was beautifully decorated with the Indian Cultural Club Logo sitting at centre stage and the lights were like a starry sky, shining brightly. 
I entered the auditorium and was immediately greeted by my friends Nicolai and James. We went for a walk to find our other friends, when we came across the most unbelievable sight ever. There standing right in front of me, my local, real-life hero, Raymond Ramnarine. At first I swore I was dreaming but James pinched me and reassured me that it was not a mirage. 
My heart took off like a bullet and after a few seconds so did my feet. I whispered in an elated but shivering voice, "That is Raymond Ramnarine."
"Yea and he is really nice we even got pictures with him," Nicolai laughed.
"What! Without me?"
"Yeah, we can go back though," James continued.
"Ok. Wait! Are they staying for the entire thing?"
"Yea and you have to perform his song in front of him," Nicolai mocked me.
"No!" I replied.
"Don't worry you will be fine," uttered James.
"You better be right," I growled.
We continued to walk searching for the rest of the clan and what was actually an hour and half felt like a few seconds. 
My heart raced, my palms were invaded by beads of perspiration and fear consumed my body. Everything went silent for a second and all I could hear was the announcer cheering, "Please welcome, with a warm round of applause, Lian-Devi Indar of ASJA Girls' College San- Fernando, performing Achutam Keshavam by Raymond Ramnarine, on the pan."
My legs felt like jelly, my heart pounded like a thousand African drums as I made my way centre-stage. There I stood in front of an entire school population and my local hero.
The music began, the soft sound of the guitar made me forget everything and my hands were now in control. The musical vibrations consumed my body and the thought of so many eyes on me flowed out of mind. A smile was plastered on my face and my hips began to sway, left to right and my feet tapped he floor.
As the music stopped the crowd burst into cheers and applauses. Just like that it was all over.  I took my bow and exited the stage. 
My parents and siblings were congratulating me when suddenly, I felt a light tap on my shoulder. I spun around like a top, only to see Raymond behind me.
"That was incredible, better than if I sung it," were his praises.  I melted like butter in the hot sun!
"Thank you, but my performance can never compare to the nectar of your voice," I replied.  "I am your greatest fan and it is my honour," I added as I shook his hand. 
He continued to urge me to improve my skills on the pan and revealed that I would get an opportunity to play with him and the band one day soon.
Raymond motioned me for a photograph with the entire band.  My world stood still.  A smile was plastered on my face for the picture and the rest of the evening. This was a most memorable day, one that I will be etched in my mind forever.  Meeting my local hero instilled in me the drive and the focus that made me the musical success that I am today. 
Editor's Note: Wired868 will announce the winners of the inaugural Write Start competition on 13 December 2021. The first place winner will get TT$6,000, a six month mobile plan from bmobile, and two complimentary movie tickets to CinemaONE.
Click HERE for more information on the Wired868 Write Start prize structure and do share your favourite essays!