The news was blunt but not unexpected. The lead sentences (Express, 9 December 2021) calmly reported, 'Shadie Dassrath was beaten to death in an apartment in La Romaine last Friday morning. An autopsy done on the body of the 31-year woman found she died of blunt force trauma and sustained multiple blows to her body.' 
That was it. The same as 'the sun came up this morning'. Just another example of intimate partner violence in the period when we celebrated '16 days of activism'. Nothing to see here. 
The same day's reporting saw a judge justify a $5,000 fine on a man found guilty of having sex with a 13-year-old girl because it was a one-off offence and the accused had a clean criminal record. The judge held the view that there was little chance of re-offending. 
Based on the State's case, the girl was the one who had initially approached and encouraged him to have intercourse. There was no discussion of what had happened to the girl or why she would choose to have sex with the accused. But that is alright. We choose to minimise and forget women in such situations. 
We fail to connect the dots between the two cases.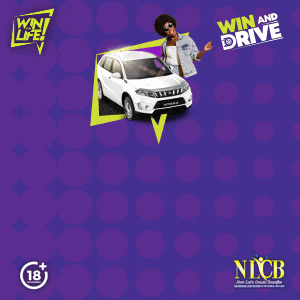 Netanya Mohamdally is forgotten. In 2015, 12 years old, Netanya was reportedly raped by a 24-year-old man. At that age, was she responsible? 
A predator took his pleasure and messed her life up. Her mother intervened. The case was called 12 times. Amid this trauma in 2016, she was deemed out of control and put into St Jude's Home for Girls, where she began to turn her life around. 
The mother ostensibly held on to that and declined to relive the trauma, dropping the case in 2017. In 2018, she left the Home with CXC passes and died, stabbed in a ravine in 2019. This story shows how the dots can get connected. 
Sexual assault often takes place in the shadows, away from the line of sight of others. This secrecy, in turn, is used as a weapon against the victims. We question the survivors' accounts and ask why they were there. 
Doubting women and their stories is not new. The stories of Eve, who tempted, and Delilah, who betrayed, have ingrained the belief that women are not to be trusted and that they are manipulative. Therefore, it is always the woman's fault. 
Men lie, but we perceive those as exceptions. Our instinct is to characterise the reports of women victims as untrue and inconceivable. 
Consent requires the giver to have some measure of power. For many women, that power does not exist. The narratives we see tell our women that there is no other end possible to the abuse. We have no 'Me Too' stories to tell. 
In the infamous Darryl Smith and Angostura cases, the female accusers lost their jobs. The system permits the abuse without penalty. 
Who had the power in this case? How could the 13-year old give consent? The 'after 12 is lunch' mindset survives.
Women are perceived as the gatekeepers of desire, while men have limited responsibility for their aggressive and criminal actions. Harassment is disguised as romance and flirting with fancy compliments, while the women must be on guard to fend off potentially dangerous situations. 
Embedded in this double standard of behaviour, did we have an unconstrained, emotionally detached man taking up the offer of a girl desiring a relationship? How did they get to the point of having sex? 
Was he, who lives in Freeport, just passing in the street in Penal, and she called out to him? In recounting her story of the incident, what signals did the law enforcement officers give her? 
When we place her outside the realm of 'decent' women, it becomes easier to blame and to rationalise the damage being done. She ceases to be a person, becoming a temptress instead. 
Our culture objectifies our women. Sex sells everything. We applaud the precocious daughter who could wine with the best of adults. Yet, we demand that young girls be chaste. 
How do these conflicting positions get resolved in the minds of our teenagers? What should she do when a man is flattering and charming her? 
We place the responsibility on women and girls to 'just say no', and excuse boys and men as they 'work toward a yes'—thereby perpetuating institutional and structural inequalities.
Some would ask, where was her mother? The answer would reveal the differences in our society. Affluent people have the resources like babysitting, professional child-care, tutoring, coaching, therapy, expensive after-school programmes. We preach that everyone should have a stable family but forget that that takes money. 
Poor people lack access to good schools and live in physically and socially unhealthy environments, subject to low self-esteem. Economic deprivation increases the likelihood of exposure to childhood abuse and neglect.
The draft national parenting policy of Trinidad and Tobago 2015 lists single parents as vulnerable, possessing lower levels of education, but that should not detain us since the girl is guilty of being Eve. The court said so. 
Shame, guilt, and blame are the basis of abuse. These hurt much more than physical blows, pushing our women into self-destructive relationships. Have we dealt with this or compounded it? 
Men take little or no responsibility for their actions unless caught in the act. But even then, they are excused since the women made them do it. 
Wired868 has provided readers with solid, independent journalism since 2012.  If you appreciate our work, please contribute to our efforts. 
Support Independent Journalism