The Trinidad and Tobago Volleyball Federation (TTVF) has withdrawn its team from the 2021 FIVB Beach Under-21 World Championships, after a member of the party tested positive for Covid-19—six days before their scheduled departure for Phuket, Thailand.
The international tournament runs from 14-19 December and the TTVF selected a team of four athletes and two staff members for the trip. However, a positive Covid-19 test for an unnamed member of the delegation prompted a rethink.
"Considering the close interactions of all six persons, this changed the dynamic of our plans to travel to Thailand," stated a media statement from TTVF president Daymian Stewart. "After [considering] options, eg sending only five persons, we realised that there would be a risk of more persons testing positive right before travel as well as mandatory quarantine imposed by Thailand due to entry questions, eg 'Did you interact with someone that tested positive for Covid-19 in the last 14 days?'
"[…] Weighing the risks involved and timelines allowed, the Federation decided to withdraw."
Stewart said the TTVF's decision was based on its care for the athletes involved and the government's resources.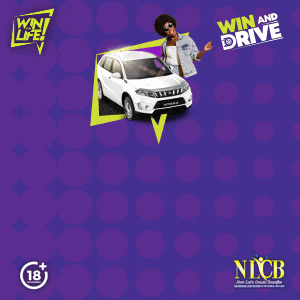 "We understand that the athletes are impacted the most as they have dedicated many resources in preparation for the World Championships," said the TTVF president. "It was a hard decision to make. However, the safety of the athletes and diligence in spending government funds were all considered. 
"[…] Covid-19 has now directly impacted our plans to represent Trinidad and Tobago and develop our young people. However, we look forward to more opportunities in 2022 and we hope that our athletes can recover from the obvious pain. 
"We assure them that our decision was based on our care for them."