There were, arguably, signs of life from the red side of Manchester last week as the 'Red Devils' bid farewell to Norwegian PE teacher Ole Gunnar Solskjaer and opened their arms to German professor Ralf Rangnick via substitute teacher Michael Carrick.
So, just to be clear, Solskjaer was an interim who got the job full time before Manchester United opted to turn course and hire Rangnick as their new interim, with Carrick serving as 'interim interim' for two matches.
Who the hell is running Manchester United these days? The Police Service Commission?!
Meanwhile, the England Premier League 'big four' has become a terrific trio instead with Chelsea, Manchester City and Liverpool creating daylight from the pack. And it was a good weekend for 'Pool' fans as manager Jurgen Klopp's slick soldiers trounced Southampton 4-0.
Versatile forward Diego Jota, Portugal's answer to a Swiss army knife, notched a double which helped keep Dia Hunte atop the Wired868 Fantasy Football standings for successive months.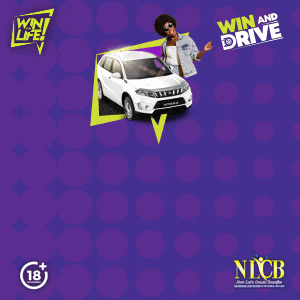 Hunte's 'KingPool' have 930 points at present, followed by Kapil Ramcharan's 'A Kevin 3Pointer' (921) and Daniel Daniel Geelalsingh's 'Geeze and ages' (919). It was a carbon copy of their placings at the end of October.
But, again, Hunte held off the race for the KFC monthly prize. At this rate, he won't need any ham for Christmas.
The second KFC fantasy football prize goes to a new shooting star, as Curtly Nedd led all players with 219 points amassed in November. Nedd's team, incidentally, is named 'Man Utd XI'.
How did a Man Utd team rule the fantasy football scoreboard in the same month that Solskjaer got sacked, you might ask? Well, Nedd doesn't have a single United player in his team—that's how!
This weekend, Man Utd XI cashed in on the exploits of a trio of Liverpool players with Jota (14 points), captain Mohamed Salah (12) and Trent Alexander-Arnold (9) all playing significant roles. With friends like that…?
Taffarel Smith's Unorthodox FC (218 points in November) and Nicole St Clair's Oasis FC (217 points) came in agonisingly close.
And Christopher Roopnarine wins the trip to our celebrity barber, Cuts R Us, this month as his 'BoMbDigGiDy Squad' closed the last match week of the month with 78 points—thanks to a commanding showing by Liverpool defender Virgil van Dijk (15 points), who lashed home a volley and enjoyed a shut-out against Southampton.
And Mr Live Wire's Birdie Wick868? Well, he still had Cristiano Ronaldo upfront. Nuff said.

Bah humbug!
Week 13 winners
930 points (total score): Dia Hunte's 'KingPool'
219 points (November score): Curtly Nedd 'Man Utd XI'
78 points (round score): Christopher Roopnarine 'BoMbDigGiDy Squad'
Editor's Note: Paging Dia Hunte, Curtly Nedd, and Christopher Roopnarien… Please contact Wired868 at editor@wired868.com promptly to claim your November prizes. 
Click HERE to join the Wired868 Lime Kickers Fantasy League.