A brilliant solo effort from Liverpool forward Mohammed Salah helped the Merseyside outfit continue their unbeaten start to the 2021/22 England Premier League season on Sunday, as they drew 2-2 with defending champions Manchester City.
And, at least as important, it kept Kapil Ramcharan's 'A Kevin 3Pointer' atop the Wired868 Lime Kickers standings for a third successive week. 
As another off-weekend for Cristiano Ronaldo (Manchester United), Romelu Lukaku (Chelsea) and Michail Antonio (West Ham) meant for a relatively low-scoring round in fantasy football, Ramcharan got his money's worth from the free-scoring Egyptian whose goal and assist contributed 13 points from his game-week score of 45.
Ramcharan has a total of 517 points, which is eight more than Rhy Manning's 'Geranium FFC' while Marc Fermin's 'Watch Yuh Legs FC' is third with 507.
On the opening week of October, Nigel Ramrattan's 'Cooking Crew' was definitely cooking with gas as he put a weekend high of 67 points on the board. Ramrattan captained Salah—well, duh—and also had his Liverpool teammate Sadio Mane (7) and West Ham midfielder Tomas Soucek in his line-up.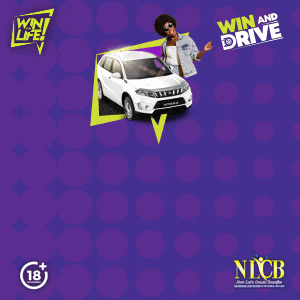 Nyrie Joseph's 'Gilmour Girls Ud' were second in this game-week with 65 points, followed by Earl Sylvan's 'Real Rillo' and Dwane Baird's 'DBoss FC' with 64 points apiece.
And, ahmm, TV6 sports presenter James Saunders' 'JrDynamite FC' was in a four-tie for fifth with 61 points, after giving Salah the armband while also including Wolves forward Raul Jimenez (10) and Brighton defender Lewis Dunk (8) in his squad. Lucky bugger.
Mr Live Wire's 'Birdie Wick' again got no joy from 'captaining' Ronaldo—maybe because Manchester United coach Ole Gunnar Solskjaer thought he knew someone better at getting him three points against Everton FC!
Naturally, the 'Red Devils' managed only a draw with Ronaldo coming off the bench.
Anyway, Birdie Wick still scraped up 41 points to stay in 199th place with a total of 413 points. No thanks to Jack Grealish's two points against Liverpool. Thanks eh, Jack. Thanks.
Ahead of Mr Live Wire this weekend were Wendell Regis' 'Le Tootoo' with 47 points, who is 142nd with 432 points, and Kurt Harry's 'Trini Harry', who is 195th with 414 points.
CNC3 reporter Caston Cupid got 43 points over the weekend but is 254th with 399 total points. Thank god for small mercies!
Week Seven Winners:

517 points (total score): Kapil Ramcharan's 'A Kevin 3Pointer'.
67 points (round score): Nigel Ramrattan's 'Cooking Crew'.
Editor's Note: Paging Kapil Ramcharan, Mattheus Schmidhammer, and Flex Mohammed… Please contact Wired868 at editor@wired868.com promptly to claim your September prizes. 
Click HERE to join the Wired868 Lime Kickers Fantasy League.