Last Sunday, the state of our national dialogue alarmed two Express columnists. Martin Daly described it as poisonous ('The country has descended almost exclusively into the practice of the poisonous politics of demonisation.') while Selwyn Cudjoe warned about the consequences ('I don't know how the acidic squabble between the prime minister and the leader of the opposition will end, but I know that verbal violence can have as much devastating consequences as physical violence.'). 
Hobbes, a 17th-century philosopher, had similar fears. He said: 'In such condition, there is no place for industry… no arts, no letters, no society, and which is worst of all, continual fear and danger of violent death, and the life of man, solitary, poor, nasty, brutish, and short.' 
His solution was to have a leviathan, an absolute sovereign who would corral us into shape. 
Within this week, two pre-action protocol (PAP) letters were filed by the commissioner of police, distinct from Mr Gary Griffith, against individuals over his son's selection on the national football squad. 
In a third PAP filed against Mr Alan Brizan, who questioned the investigation of the Andrea Bharatt case, Gary Griffith had responded within ten minutes to Brizan's Facebook post. While the merits of these situations may yet be argued in court, the filings do raise a question about the use of Strategic Lawsuits against Public Participation (SLAPPs), a legal tool to shut up uncomfortable criticism.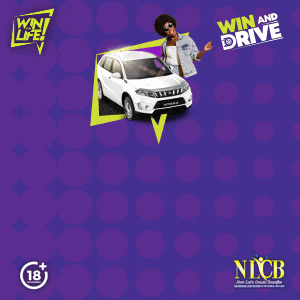 There were two other major unaddressed issues on Facebook. The prime minister had been threatened with violence, with no action apparently being taken, and this week's case of the unnamed 'government official', purportedly under investigation. A Facebook poster openly and repeatedly called a name. Did any police visit the posters' homes to assist in investigations? What is different about them versus Mr Brizan?
The behaviour that damages and divides the country played out in the coverage of the same breaking story in the online versions of the daily newspapers on 13 July. While the Express noted that the commissioner could not confirm or deny any details, the Guardian carried a story disputing the bare facts reported by the Express within an hour. They provided more information and characterised their sources as 'senior investigators' and 'well-placed sources'. 
Who was talking to the journalists? The timing and content of the publications appear odd. 
This unsavoury situation triggered memories of an uncontested Lasana Liburd's series The Truth about Griffith: How Fenwick stage-managed Griffith III's career while seeking TTPS benefits and Why CoP didn't qualify for anonymity.
Liburd's stunning disclosure was: 'In essence, Gary Griffith Snr leaked a story involving Gary Griffith Jnr to me. Then, when he saw the published article, he proceeded to attack the reporter, me, for even giving an ear to the source, Gary Griffith.' 
That instance was about football, but the principle is about trustworthiness and the capacity to manipulate the media and public.
The tragedy of this Trumpian media manipulation is the political power (it affects the fortunes of both parties) wielded without consequences. It undermines our democracy. 
The media has to reflect. Will they continue to give access to all sources equally? An independent media has to recall and be informed by the 1969 Country Club incident, which sparked an Express boycott by some local businesses because of the dogged coverage of racial discrimination. 

Will Wired868 now face a similar backlash because of their persistence in reporting, since a significant advertising source is the National Lotteries Control Board? 
Is the police time not better spent investigating the St James million-dollar theft of drugs that only a handful of doctors can use? Or the Trinidadian link to the UK pharmacy-related jailing? The implications of these are horrendous. 
Is the monitoring of Facebook an attempt to chill public opinion? Is there value in following what we do and say to 'friends' in our leisure time? Are we content to live with the reality of a police-monitored world, even when we are not engaged in a criminal or treasonous activity? 
Do not our Facebook posts help us create a consensus and a shared sense of reality that is a prerequisite for us to function as a democracy? We objected to Mr Patrick Manning's 2008 radio station visit, why keep quiet now?
John Milton's answer to Hobbes' Leviathan was: 'Give me the liberty to know, to utter, and to argue freely according to conscience, above all liberties.' May we never forget the trauma caused by Cambridge Analytica and its local conspirators. 
The toxic environment created by our political leaders shreds meaningful conversations about our future but leaving the budding leviathan to his devices is to court a greater risk that rational people alone will not forestall.