"We have to be realistic in our thinking," said Trinidad and Tobago Men's National Senior Team interim head coach Angus Eve, as a journalist asked how he would approach tomorrow's final Concacaf Gold Cup Group A assignment against Guatemala from 10pm in Frisco. "We can't go hell for leather and think we can match teams who have been playing and whose leagues have been going on. [We cannot] match them from a match fitness standpoint. 
"We have to be tactically fit (sic) to be in these games we have been in."
It is the sort of statement likely to provoke mixed feelings from Trinidad and Tobago football fans who can still remember when teams like Guatemala and El Salvador were, at best, pesky irritants rather than opponents to be feared. 
Those good old days, after all, were only six years ago.
After the uninspiring muddle of the Terry Fenwick era, Eve was an imminently sensible appointment. A self-professed disciple of the José Mourinho methodology of 'stop the opposition' first, Eve is a source of comfort for a team which was ripped to shreds, 7-0, on the last occasion that they shared the pitch with a superior team: in that case, a second string United States outfit.

And since at Concacaf tournaments, the Soca Warriors are unlikely to be 'favourites' very often in the near future—better fete for Eve.
Eve's brief was to mould the Trinidad and Tobago footballers into a more solid, competitive team. Surely, there can be little question that he ticked those boxes.
But if the Club Sando and Naparima College coach is capable of producing a team that is more than just dogged and defiant—the 6-1 rout of Montserrat notwithstanding—then the Guatemala outing might be a good place to start; even considering his short time in charge.
Eve noted, correctly, that he has been on the job for roughly four weeks now, and had to lift a team which just crashed out of the Qatar 2022 World Cup qualifying series.
In contrast, Mexico, the defending Gold Cup champions, are on another stratosphere altogether, while El Salvador, ranked 69th in the world by Fifa, are also on the rise and bound for the final round of the Concacaf World Cup qualifiers.
Guatemala, though, are a different story. 
Trinidad and Tobago are ranked 103rd in the world, but Guatemala are 137th. Eve has been on the job for a month, but Guatemala's own interim appointment, Rafael Loredo, was hired just eight days ago.
So the Warriors were dumped out of the World Cup qualifiers? Well, Guatemala failed to qualify for the Gold Cup too—they are only here because an outbreak of Covid-19 cases forced Curaçao to withdraw.
The reasons for Trinidad and Tobago's conservative showings so far in the competition, therefore, will no longer hold true tomorrow.
Eve might point to the number of unemployed or inactive players within his rank. But there is a rebuttal to that as well. First, it was his decision to look past a host of players who are competing regularly abroad: such as Leston Paul, Shannon Gomez, Leland Archer, Keston Julien, Akeem Garcia, Andre Rampersad and Jomal Williams—to name a few.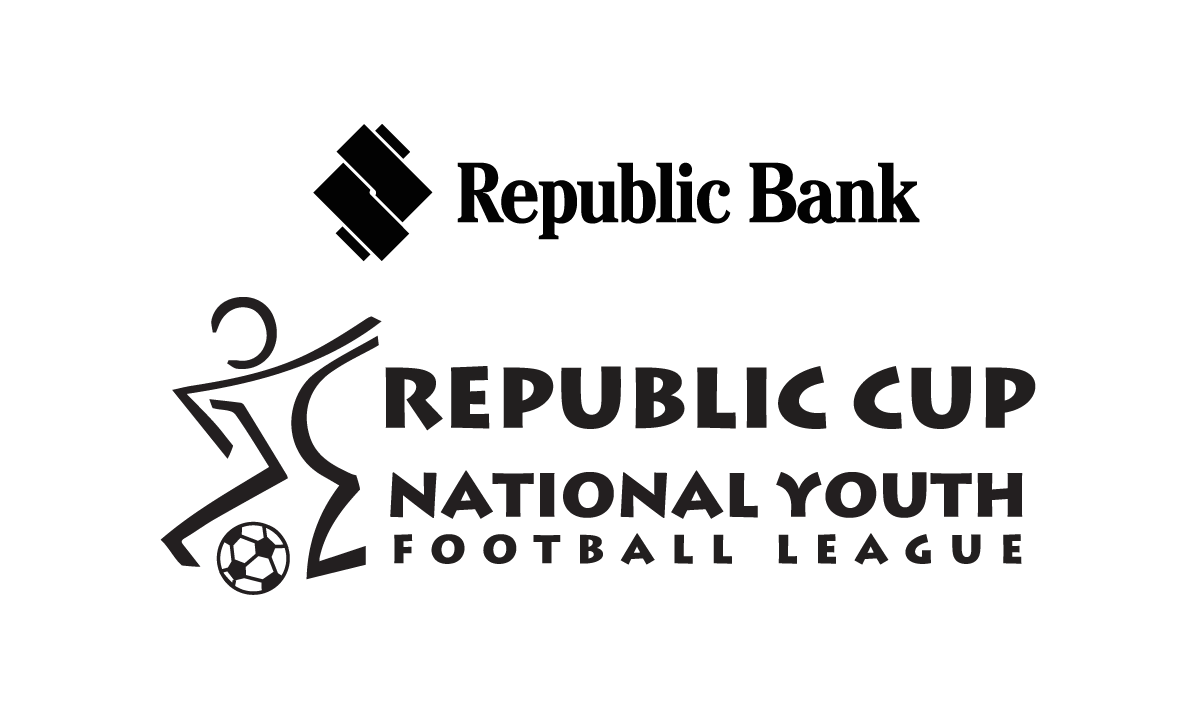 Second, curiously, Eve eventually jettisoned most of the home-based boys anyway.
There is a touch of irony when Eve said that he boasted about starting eight local-based players in last weekend's goalless draw with Mexico. Because, against El Salvador, he opted to start with eight of the nine overseas-based pros on his roster instead, including the United States-based duo of left back Noah Powder and central defender Mekeil Williams who were left out of his 23-man squad in the first place.
And the sole overseas-based player who did not start on Wednesday, midfielder Andre Fortune II, was the first man introduced off the bench when Triston Hodge came off with a woozy head after 16 minutes.
Is it that Eve did not quite get his first selection right when he named his initial Gold Cup squad? (Not necessarily due to ability, but certainly match fitness.)
The result is his current squad comprise 12 defenders (inclusive of the admittedly versatile Neveal Hackshaw), four midfielders, four attackers and three goalkeepers.
Eve and his technical staff definitely have plenty of options to close down an opponent, but not so many to open one up.
To be human is to err. Legendary Dutch coach Leo Beenhakker played winger Collin Samuel for the first hour or so of the Germany 2006 World Cup and never used him again, while his choice of Evans Wise over Russell Latapy against England did not work out either.
Eve has performed about as well as could be expected with what he has; and, as he also acknowledges, he is a young coach who is learning every day.
I've already gone on the record to say that Eve has done enough to be given a longer run at the helm. That opinion has not changed.
However, there is a but.
Eve came into the job pointing to three indications that he could cut it at this level. Those were three drawn matches against Mexico, Ecuador and Uruguay at the 2011 Pan American Tournament in Guadalajara. He now has a fourth notable tie against the senior Mexico team in the ongoing competition.
But might he also show us what he can conjure up at the other end? Is it time for a notable triumph to underscore his value? And might Guatemala, who already eliminated after successive defeats, be the perfect starting point?
Apart from the sterling showings by Marvin Phillip, Aubrey David, Alvin Jones, Nicklas Frenderup and Neveal Hackshaw, the cameos from Defence Force winger Reon Moore warmed the heart.
The 25-year-old speedster trained under Fenwick for roughly 10 months and never got close to a cap. Twice, the Englishman took the teenaged question mark, Gary Griffith III, as his alternate winger instead.
So credit Eve for unleashing the soldier to good effect. Moore was the only player to put the fear of God into the Mexican and El Salvadorian defenders and Eve's use of his talents tomorrow might be key.
How do we get the most of the sprinting soldier? Should Eve start Moore at centre forward to occupy the minds of the opposing defenders? Is he more potent haring into space down the flank?
Or should he be an impact player, used after the likes of Ryan Telfer and Marcus Joseph have put some wear and tear on the Guatemala backline?
We already know that Eve can set up a mean defence, it is time to see the benefits of that scheming at the other end of the field.
Fun fact: In 10 prior appearances at the Gold Cup, Trinidad and Tobago have never returned home without a goal in the group stage of the competition.
Eve's case for the job may be significantly strengthened if he can keep that scoring run going, with a precious item or two at the Toyota Stadium tomorrow.
Trinidad and Tobago Team (Tabulated as club; age; caps/goals scored)
Goalkeepers: 1.Marvin Phillip (Unattached; 36; 81/0), 21.Nicklas Frenderup (Ranheim Il—Denmark; 28; 7/0), 22.Adrian Foncette (Police FC; 32; 17/0);
Defenders: 2.Aubrey David (Deportivo Saprissa—Costa Rica; 30; 61/1), 4.Jelani Peters (Pittsburgh Riverhounds—USA; 27; 4/0), 5.Curtis Gonzales (Defence Force; 32; 39/0), 6.Radanfah Abu Bakr (Unattached; 34; 38/2), 8.Mekeil Williams (Pittsburgh Riverhounds—USA; 30; 32/1), 11.Noah Powder (Real Monarchs—USA; 22; 5/0), 16.Alvin Jones (Unattached; 26; 30/1), 17.Justin Garcia (Defence Force; 25; 6/0), 18.Triston Hodge (Colorado Springs Switchbacks FC—USA; 26; 20/0), 19.Ross Russell Jr (Terminix La Horquetta Rangers; 29; 8/0), 23.Jesse Williams (Unattached; 20; 2/0);
Midfielders: 3.Hashim Arcia (Defence Force; 32; 14/1), 15.Neveal Hackshaw (Indy Eleven—USA; 25; 23/0), 20.Duane Muckette (Unattached; 25; 12/1), 14.Andre Fortune II (Memphis 901 FC—USA; 24; 8/0);
Attacking midfielders: 7.Ryan Telfer (Atletico Ottawa—Canada; 27; 15/5), 10.Kevin Molino (Columbus Crew—USA; 31; 54/23), 13.Reon Moore (Defence Force; 24; 7/2);
Forwards: 9.Marcus Joseph (Unattached; 30; 24/7), 12.Isaiah Lee (Terminix La Horquetta Rangers; 21; 3/0).
Wired868 has provided readers with solid, independent journalism since 2012.  If you appreciate our work, please contribute to our efforts. 
Support Independent Journalism