Many lives and our economic survival depend on the availability of vaccines in sufficient numbers to vaccinate 70 percent or greater of the adult population.
We are re-opening for business before the 70 percent target is achieved and before more is known about the Delta variant, described as 'relentless'. That is a significant risk. But I do acknowledge movement in a safer direction with the reported arrival last week of enough doses of Sinopharm vaccine for 400,000 people while the prime minister was pictured taking it.
There are persons opposing vaccination. That is their right, particularly because of the historic rumpus about alleged childhood detrimental effects of the MMR (measles, mumps and rubella) vaccine.
Bullying will not change the views of those against the vaccination; nor will ranting convince those who believe that massive vehicle tax exemptions (whether a term of employment or not) cannot be voluntarily given up or reduced by the purchase of a modest vehicle—especially when judgments are being passed on the neediness of hungry people.
For what it is worth, I do not believe that authoritative medical sources in so many countries with so many different cultures have banded together to fool us about the need to be vaccinated or to mislead us about the health consequences.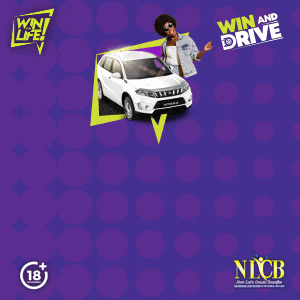 Meanwhile the ease of doing business for the ordinary citizen in what should be simple transactions with government agencies and banks, already anything but easy, has been blighted further by poor attempts at digitisation.
In some government agencies, digitisation is considered implemented by the mere downloading of an application form as a prelude to an in-person appointment, which may be scheduled a year away. That is pure mamaguy.
The government's digitisation portfolio went west to Minister Allyson West and then went west in the sense of going wrong in certain cases. Senator West can hardly be blamed if the assistance to manage that portfolio was in the form of the bureaucratic-speak, to which I refer shortly.
In the banking sector, some of us are arbitrarily cut off from our funds, or accessing them requires piercing so-called layers of security in order to activate online services. This electronic game being played is stacked against us and can cause an initial entry to a platform to occupy an hour of a customer's time—with no guarantee of success even after being forced to change an existing password.
Thank you to the managing director of one bank who promptly apologised for the pressure put on customers and then outlined solutions. What a contrast to the bureaucratic speak of the Central Bank, reported earlier this month in the Trinidad Express, regarding: 'part of the bank's strategic plan is to determine the factors inhibiting further digitisation (legislative, institutional, behavioural, etc) and propose solutions'.
What 'further' digitisation? We are barely off the ground in many cases.
Where we have risen from ground level to merely downloading forms, what strategic plan is needed to realise that we are plagued with overcomplicated platforms, which also lack any element of common or standardised routines?  How many 'tutorials' do we have to endure?
Sanctions for these deficient, user-hostile platforms fall only on the victim customers in the form of more interest and fees. Earlier in the pandemic, moratoriums were given to customers on periodic loan payments (perhaps whether they asked for them or not) but interest was added on for the period of the moratorium and apparently even loaded on to the diligent customer. That made the moratorium a Trojan Horse, like the legendary attractive construct with the enemy hidden inside.
There is no need to 'strategically plan' to find a solution. Simply give back the customers any additional interest and fees piled on their backs.
Last week, the prime minister announced that Senator West's Ministry of Public Administration and Digitisation would be split and that Senator Hassell Bacchus, who was a minister in that ministry, would be elevated to Cabinet and appointed minister of digital transformation.
Good luck sir, but you will face plenty hassle unless you deliver on your focus 'on things that will have an impact on people and things that require significant attention'—as stated in your opening remarks reported last Tuesday.