Returning Olympic medalists Keshorn Walcott, Richard 'Torpedo' Thompson, Machel Cedenio and Deon Lendore are among 30 athletes who will represent Trinidad and Tobago at the Tokyo Olympic Games, which runs from 23 July to 8 August 2021.
The Trinidad and Tobago Olympic Committee (TTOC), headed by president Brian Lewis, confirmed its 30 Tokyo-bound athletes yesterday, which comprise of 19 men and 17 women.
Teniel Campbell is part of the female contingent and will create history in Tokyo by becoming the twin island republic's first women's cyclist at the Games.
Trinidad and Tobago amassed 19 medals at the Games since their maiden appearance at the London 1948 Summer Olympics with three gold, five silver and 11 bronze medals.
Hasely Crawford won the men's 100m sprint in Montreal 1976 while Walcott snared gold in men's javelin in London 2012 and the men's 4x100m relay team of Keston Bledman, Marc Burns, Emmanuel Callender, Aaron Armstrong and Thompson were belatedly awarded gold for being the fastest clean sprint outfit in Beijing 2008.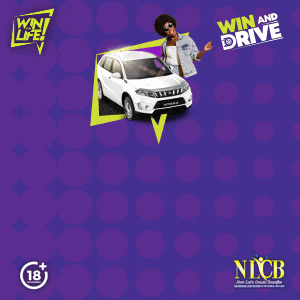 Walcott was the country's only medalist in Rio 2016, where he won bronze.
Trinidad and Tobago's athletes are supported by 27 officials, coaches and management staff, headed by chef de mission Lovie Santana. There are 20 male officials and seven women accompanying the team.
The full list of the TTOC's Tokyo contingent comprise:
(TTOC management)
Lovie Santana (chef de mission), Rheeza Grant (Covid liaison oficer);
(Medical staff)
Dr Rudranath Ramsawak (chief medical officer), Dr Nailah Adams (team doctor), Dr Anyl Gopiesingh (athletics doctor), Jelani Baptiste, Alban Merepeza (both physiotherapists), June Durham, Odessa Chandler, Shurlan Bonas, Brent Elder (all massage therapists);
(Athletics)

Keshorn Walcott (men's javelin), Michelle-Lee Ahye, Kelly-Ann Baptiste (both women's 100m and 4x100m relay), Semoy Hackett, Khalifa St Fort, Ayla Stanisclaus (all women's 4x100m relay), Kion Benjamin, Adell Colthrust, Eric Harrison, Akanni Hislop, Richard Thompson (all men's 4x100m relay), Kyle Greaux, Jareem Richards (both men's 200m), Machel Cedenio, Deon Lendore, Dwight St Hillaire (all men's 400m and 4x400m relay), Asa Guevara, Che Lara (men's 4x400m relay), Sparkle McKnight (women's 400m hurdles), Tyra Gittens (women's long jump), Andwelle Wright (men's long jump), George Comissiong (team manager), NicConnor Alexander, Dr Ian Hypolite, Charles Joseph, Ismael Lopez Mastrapa, Wendell Williams (all coaches);
(Boxing)
Aaron Prince (men's middleweight 69-75kg), Reynold Cox (team manager), Rawlson Dopwell (coach);
(Cycling)
Teniel Campbell (road race), Kwesi Brown, Nicholas Paul (both sprint and keirin), Desmond Roberts (team manager), Alejandro Gonzales-Tablas (coach), Elisha Greene (mechanic);
(Judo)
Gabrielle Wood (women's +78kg), Lee Calder (coach)
(Rowing)
Felice Aisha Chow (women's single sculls), Sarah Trowbridge (coach)
(Sailing)
Andrew Lewis (laser men), Kairon Serrette (team manager)
(Swimming)
Dylan Carter (100m freestyle), Cherelle Thompson (50m freestyle), Tracy De Montrichard-Carter (team manager), Chase Bloch (coach)