The Government of the Republic of Trinidad and Tobago (GoRTT) will commit a sum of TT$9m over a three-year span towards a newly-launched Trinidad and Tobago Premier Football League (TTPFL) which is set to kick off its inaugural season on 10 March 2023.
The TTPFL's first season will see 12 clubs operating in a truncated 'Tier One' season with home and away matches spanning from March to June 2023. However, at present, only 11 of those 12 teams are confirmed and, beyond the suggested start and end date, League CEO Colin Wharfe did not reveal any fixtures.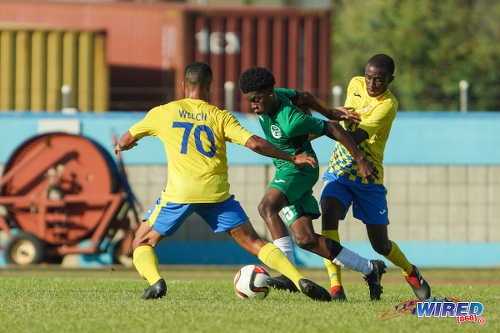 The 11 Tier One teams that have their club licenses and are ready to start on 10 March are: Central FC, Club Sando, Cunupia FC, Defence Force, La Horquetta Rangers, Morvant Caledonia United, Point Fortin Civic FC, Police FC, Prisons FC, San Juan Jabloteh and W Connection.
AC Port of Spain, according to Wharfe, have until 17 February to get their house in order and fulfill the club licensing criteria, which entails the submission of audited accounts, organizational charts, proof of legal status and registration as a club, as well as the existence of at least one youth team within their ranks.
"[AC Port of Spain] must satisfy the criteria by Friday next and we are working with them," Wharfe said, during yesterday's launch at the Hyatt Regency Hotel in Port of Spain. "Given what they are missing, I am optimistic [that they will be licensed in time].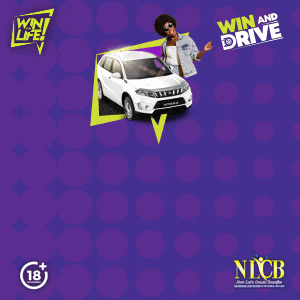 "Success likes company. I think this event was very successful so I think things are going to happen a lot faster than they have done historically."
The truncated initial season, according to Wharfe, will allow for two Trinidad and Tobago clubs to meet the criteria—and qualify—for Concacaf Club Competition later this year. The first full TTPFL Tier One season should subsequently run from September/October 2023 to May 2024.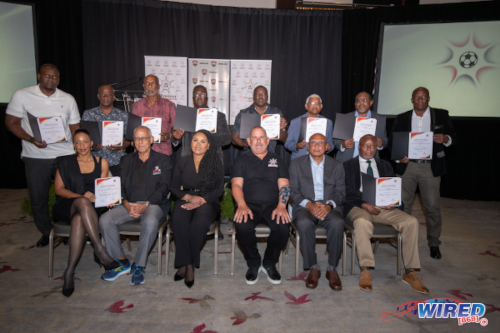 However, the start date, list of teams and finer details for the TTPFL's maiden 'Tier Two' season is still to be finalised. Wharfe said it is expected to be up and running by mid-year.
Speaking during her feature address yesterday evening, the Minister of Sport and Community Development, Shamfa Cudjoe, indicated that her Ministry will disburse TT$3m per year over a three-year period to the TTPFL in the first instance, with a holistic review of the League's operations to be undertaken at the end of each campaign.
Also up for review at the end of every season will be the league's status of promotion and relegation, which will not be implemented for the first season. Meanwhile, a knockout competition between the Tier One and the still-to-be-determined Tier Two clubs is to follow later this year also.
With funding also set to come through the Fifa Forward Program 3.0 and private sector sponsorship still being ratified by the League, Cudjoe warned that history must not repeat itself. She urged those in the football fraternity and the wider sporting community to play their part in the overall development of their various sports and the young athletes who partake in these disciplines.
"As for me and my house, the Government and the Ministry of Sport and Community Development, we will support once you order yourself and conduct yourselves," said Cudjoe, who pointed to a TT$87.5M figure the government pumped into the TT Pro League from 2005 – 2020.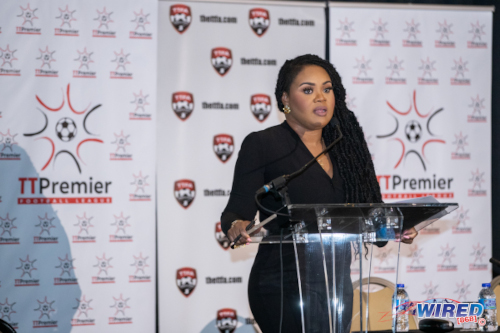 "We will not invest in chaos and confusion. It is one thing not to order yourself in a particular way and then expect the taxpayer to pay your way. This has happened in a number of sporting disciplines.
"But in this day and age, especially with the experience you have in football, you should be able to conduct yourself in such a way as to attract support from the private sector. That is important."
TTFA's acting general secretary Amiel Mohammed said the government funding will go directly toward the payment of players and staff of the TTPFL teams. The respective clubs will be responsible for submitting monthly payrolls for their players and other staff members, with the TTFA overseeing the payment process.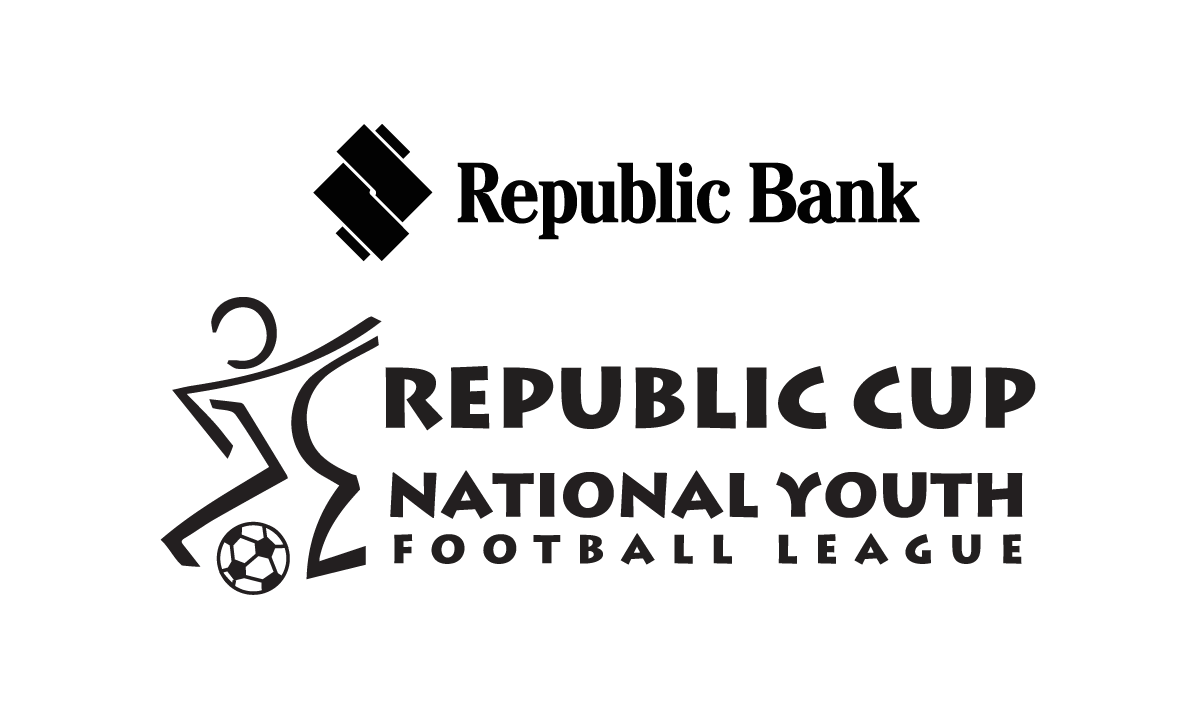 "It will be a payroll process facilitated through the TTFA themselves," Mohammed said. "It might not be through the TTFA bank account, but through an outsourced provider. That way the club will know specifically what they would have to look forward to.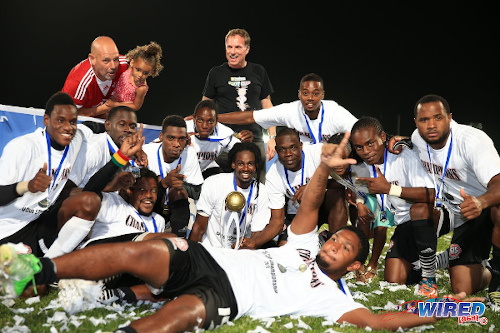 "At the end of every month, there will be reporting protocol through the stakeholders, the Ministry and the TTFA. We are trying to have a more robust governance structure to ensure that the players themselves receive the funds and they have all of the banking evidence to show that they received the funds.
"[…] If one club happens to be delinquent one particular month, that doesn't mean the show won't go on."
The funding from the Fifa Forward Program is expected to be in the US$300,000 to US$400,000 region, however, the exact figure was not confirmed by the TTPFL officials.
"I know the Minister may have announced some figures—it is in that ballpark but we're nailing down the specifics of it," Mohammed said. "Those are some of the specifics we need to have a lot of dialogue on to try and make sure that everyone is comfortable.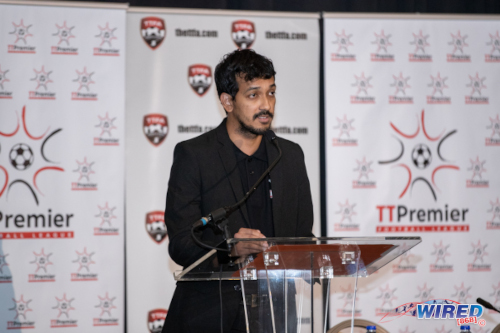 "For example, funds from Fifa may not be able to [be used] for every single line item. It may be used for specific line items only.
"We decided that the safest thing will be for the government contribution to go towards salaries and then possibly some of the marketing and League operational expenses."
Wharfe indicated that an "effective marketing approach" will be initiated this week, with details on the League fixtures, title sponsors and prize money expected to be disseminated sooner, rather than later. And although AC Port of Spain are still to fulfill club licensing criteria, he is confident of bright roads ahead—as the League and the clubs approach the private sector in a collaborative effort.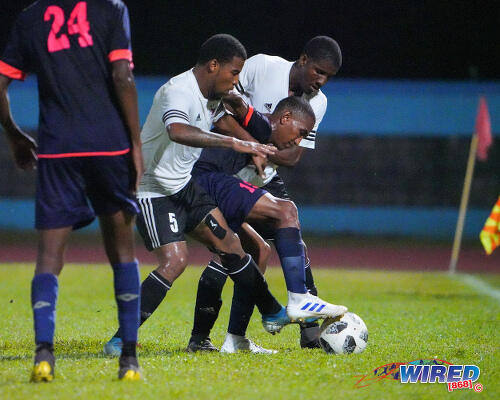 "Some clubs already have pre-existing relationships with indigenous sponsors from their territories, and that's good," Wharfe said, on the prospects of getting private sponsorship. "But when you are getting up to the national level sponsorship, it needs to be for the benefit of everyone.
"Our intention is to go at it from both directions, understand who you have and understand who we have after and try to bring them together to support the product—not you or me."
Wharfe heads the TTPFL executive alongside Mohammed, attorney Richard Mason and Sport Company of Trinidad and Tobago (SporTT) representative Kairon Serrette.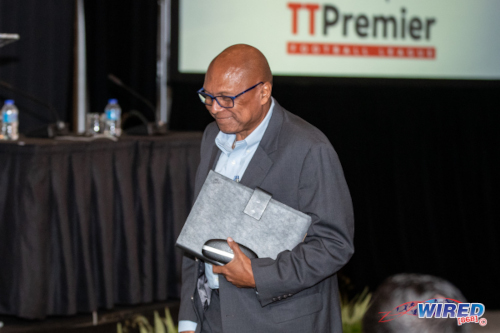 Morvant Caledonia co-founder and technical director Jamaal Shabazz backed up the CEO's sentiments as he pleaded with the relevant authorities to grant Caledonia full purview over the Morvant Recreation Ground.
"For Caledonia in particular, we are happy for the part-funding that is being provided by the League," Shabazz told Wired868. "It gives us a good foundation in which to build and find our own funding to realize our ambitions of being a top team again in Trinidad and Tobago and in the Caribbean region.
"The big thing for me is that we would like to come off of government funding. But how would we be able to do that if we are not allowed the ground in Morvant to develop it, as [Terminix La Horquetta Rangers owner Richard] Ferguson was allowed to develop the Phase 2 La Horquetta Recreation Ground?"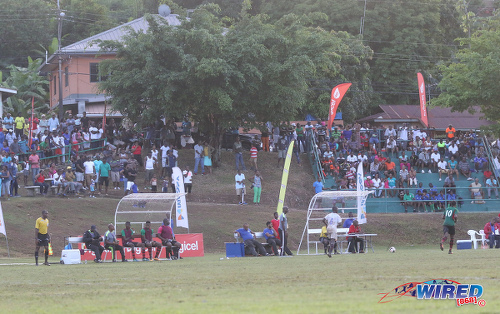 Shabazz, who is currently the head coach of the Guyana Senior Men's Team, promises to bring a Caribbean flavour to the TTPFL with "Cale" and he is making no apologies for it either. At home in his Morvant/Laventille community, he said things aren't a bed of roses.
"It's easier to get a gun down by us than to get a ground to train or play a home game—why is that?" Shabazz asked. "It's one thing to have access to train on the ground, but it's another thing to have access to refurbish it and turn it into something.
"We're not even asking the Corporation to finance the operations inno. Once we have permission, we will find the money. Men does find money to do wrong things, so it must have a way for us to find money to do the right things because that will be a game-changer in the community."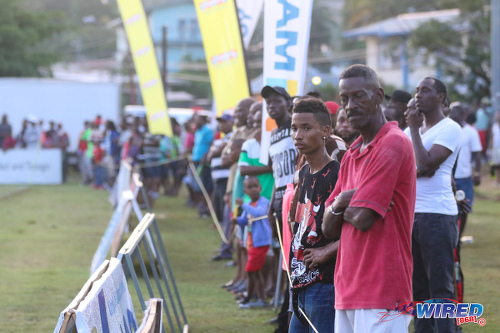 The venues earmarked for use in the inaugural TTPFL season thus far are Mahaica Oval, Moruga Multipurpose Youth Facility, Phase 2 La Horquetta Recreation Ground and the St James Barracks
Current T&T Senior Men's Team coach Angus Eve spoke about the positive impact of football in his own Carenage community, as he mentioned national players such as Alvin Jones, Kevin Molino and Mekeil Williams.
Eve, who says that his Soca Warriors hope to engage in more friendly combat before Concacaf Nations League play resumes in March, is optimistic about the TTPFL.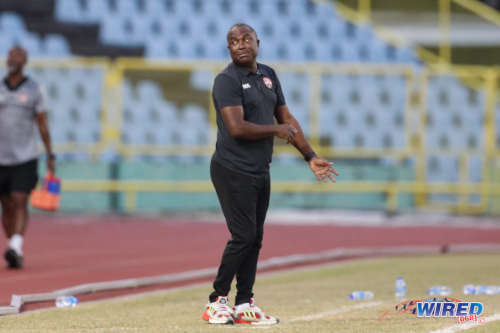 "We need to try to keep that positive trend going forward and obviously it will help the young men who are playing football to get better opportunities to ply their trade in Trinidad with the hope of moving on," said Eve, who praised Fifa-appointed Normalisation Committee chairman Robert Hadad for ensuring that stipends were paid to national players.
"In the short term for us, it will be difficult because the League only starts on the 10th of March…
"We also have a couple of games to come in Jamaica and another game against Guatemala for the boys to play before the Concacaf Nations League games. This will give them an opportunity to be selected for the final cut."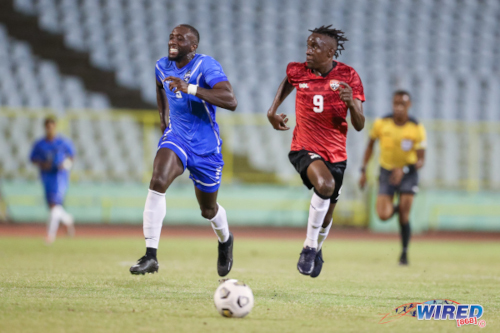 The Normalisation Committee's mandate is due to expire on 31 March 2023 and Hadad says that there has been no talk of another extension.
"We have to clear the debt and pay these creditors in the shortest possible time," he said. "[…] We have to pay the debt by March 23 because the courts gave us six months, which will take us up to March 23. We do have a deadline to pay the debt so we have to get these financial arrangements in place right now."
Hadad also pointed to a Saturday AGM in which the TTFA membership vowed to reverse a demand for his replacement at the helm of the local football body.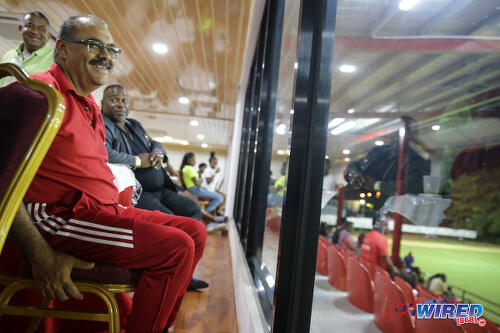 "The AGM is for the stakeholders to understand that Fifa is not in approval of us having an election on March 18," Hadad said. "At the end of the day, Fifa wants all of the mandate to be completed and a part of the mandate is the payment of the debt and constitutional reform, which will include meeting with the stakeholders and discussing what the constitution should look like.
"[…] We hope the AGM will be successful in removing the resolution. We have to get at least 50% of the members out on Saturday so it's up to the membership.
"If it's not rescinded, we will have a problem with Fifa […] Fifa will not support anybody rushing them into an election."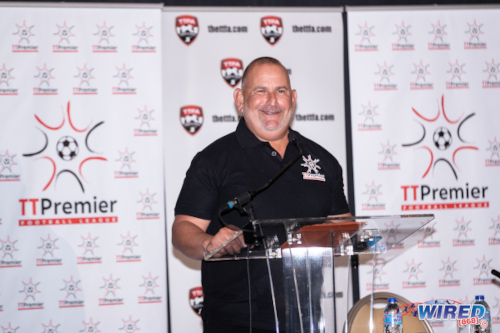 Three years after the last Pro League match, the Normalisation Committee, via the TTPFL, hopes to finally oversee the formal resumption of local top flight football.
Wired868 has provided readers with solid, independent journalism since 2012. And we still need your support! If you appreciate our work, please contribute to our efforts.
Support Independent Journalism