"[…] I saw a crocheted item from an online shop that I wanted to buy but I could not get through to order it. Instead, I decided to try and make the item for myself. I did some research, got the materials and it worked out. 
"After realising how simple crocheting was and that I enjoyed doing it, I decided to start my own business. You can say that online shop encouraged me…"
Wired868 highlights the day-to-day lives of everyday persons in Trinidad and Tobago in our ongoing series entitled: 'A day in the life…' Today, we talk to a 22-year-old female crochet designer and entrepreneur.
What can you tell us about yourself?
I am a 22-year-old self-taught crochet designer from La Brea and the owner of 'Precious Crochet'. I make trendy, handmade clothing and accessories including swimwear, custom crochet streetwear and baby apparel. I also install faux locs and teach crocheting on the side. I enjoy what I do.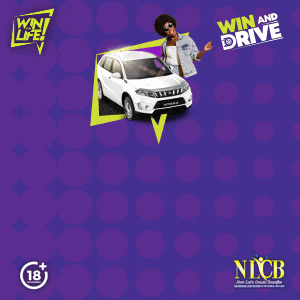 How long have you been crocheting?
I have been crocheting since 2017, so for about four years. I started my business in late 2018.
What inspired you to start your crocheting business?
I saw a crocheted item from an online shop that I wanted to buy but I could not get through to order it. Instead, I decided to try and make the item for myself. I did some research, got the materials and it worked out. After realising how simple crocheting was and that I enjoyed doing it, I decided to start my own business. You can say that the online shop encouraged me. 
I started crocheting for friends and family. Like all businesses you have to build a clientele and eventually sales would pick up, and it did. 
What does your daily routine entail as an entrepreneur?
My day starts at 6.30am. I say a prayer, do my morning routine then have breakfast. I would normally be set for the day by 9am. I work at home so I do not have to leave my house on a daily basis. Besides crocheting, I also install faux locs and braids, so I would usually book my client for from around 11am. I only do one head per day because the process is a bit lengthy and I would have orders to fulfil. If I do not have any crochet orders, I would make something new to add content to my business pages.
I recently started to teach a crocheting class that begins at 5 o'clock in the evening. It is an all-inclusive six-session course, so the class takes up some of my evenings. My bedtime may vary according to how many orders I have to get done in a certain space of time.

What are some challenges you face as a business owner?
I am fairly new to owning and running a business, so I am learning as I go. I have had instances when I just started where customers would order items and then cancel at the last minute. Now customers are required to make a 50% downpayment before I start the order.
Most orders come from my Facebook or Instagram business page and custom-sizing has proven to be difficult when crocheting for someone you've never met. If there were faults in measurement, I would have to fix the problem in a timely fashion to send it back to the customer.  I decided to use standard sizing because most people would know if they are small, medium or large, which makes the ordering process much easier.
Can you give us an example of negative or positive situations you have experienced with clients?
Clients would normally order through Instagram and if they are serious I would give them my number so they can send me their proof of downpayment. Let us say a customer orders and they want the design done at short notice, I would give them a 'bligh'.
I would normally finish making the product the day before and contact the client. There are times where the person would not answer my calls or text, or another person may not show up to collect their item. 
What keeps you motivated as an entrepreneur?
I look at how my father died and that motivates me to push for something better, you know. He did not leave anything behind and I want to create something stable for myself and for my children to inherit when I go.
My father died in October 2020, due to complications from diabetes. He was a security officer up until two years prior to when he fell ill. His death did not really affect me that much because we didn't have a close relationship.
Can you remember a memorable experience on the job?
I do not really have a memorable experience but I recently got invited to a pop-up shop in Princes Town. I was really excited about the event but due to horrible placement and advertising from the host, the event was unsuccessful. No one at the pop-up shop made a sale because we were placed in a booth at the back of the mall. What was supposed to be a two-day event for some became one because of the poor sales. That was a bad experience.
I just love crocheting and feeling excited about the outcome and how my clients' would react to my designs when I post the product. Realising that my customers are just as excited by my new designs as I am is always a memorable moment for me.
Has the pandemic affected your business?
I mainly make swimwear and the closure of beaches last year caused sales to slow down. During the first lockdown, I lost about 50% of sales in swimwear. So I began making face masks to adapt to the situation. Eventually, sales picked back up after the reopening of the beaches and during the period of June last year to May this year, I got orders from returning clients and I also gained new customers. This next lockdown has reduced sales to about 5%, because people aren't allowed to go anywhere and the situation is much worst than before.
I am not hosting any classes or doing loc installations at the moment due to the restrictions, and I want to keep my family safe. I do not make any unnecessary trips outside and I stay away from large gatherings. 
Before the state of emergency, whenever I was doing a client's hair I would always wear my mask and follow sanitation protocols. The same goes for when I was having my crocheting class in the evenings. I dedicated a specific area in my home to host the class and I only took on a few students to keep everyone safe. 
My clients' orders are sent through delivery services and I have provided payment options to my clients that do not require physical interaction. My job does not require me to constantly leave my home to risk exposure and I am happy about that, but that does not mean that [the virus] cannot come home to meet me.
I also try to keep up with current events going on, not only here but around the world, so I am aware of what is happening.
I have been reading about the vaccines online and I am concerned about the negative effects. Vaccination at this point seems risky and I try my best to be safe at all times, so I would not contract the virus.
How has Covid-19 affected your life personally?
The pandemic hasn't really affected me. It actually helped me to change my life around. Before Covid, I made the decision to focus on my business and slow down on social activities. 'I can't because of Covid' is now my go-to excuse.
The lockdown does frustrate me though. I like to have the option of saying 'no' to going somewhere, instead of being forced to stay at home. I just want this pandemic to be over.
What are your plans for the future?
In terms of the future, I do not really like planning that far ahead but I should have at least five successful businesses by 25-years-old. You can say that I am halfway there and I hope to have my own home by that time as well. Right now, I am doing a digital marketing class so I can enter into my third business venture of digital marketing.