How does one step back from the bold misogynistic claim of being 'The Man's Beer'? Do you flip the script and position yourself as being anti-violence against women?  
Do you attempt to engage womenfolk and position yourself as our protector by communicating repeated images of male power and strength smashing glasses and bottles in your advertisement? Do you establish a new bold claim in your tagline 'move-men-to-respect'?  
None of the above will change  years of misogynistic posturing.
Our most accurate experience of the essence of your brand was in the low-brow moment of one ad where the protagonist, while purchasing an engagement ring, flirted with his 'ex' who worked at the jewellery store and apparently was 'looking good'.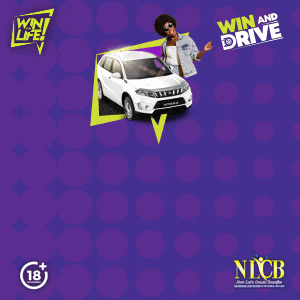 When asked by his 'man friends': "wha yuh do boy?" His boastful response was: "Yuh know yuh boy!"—which evoked a raucous round of hooting and table-slapping.
You followed this up with a 44-second advertisement which showed eight instances of a man's hand crushing either a jug or a beer bottle and described at least five instances of violence against women.  
After 31 seconds, the voice-over and imagery spoke to the beer being reserved for men who protect women. In my opinion, the violence and the negative messaging are just overwhelming.
Is it that you are so removed from our reality that you are tone-deaf to the likelihood that this imagery may simply reinforce the culture of violence perpetrated by men against women? Have you and your advisors not considered the context in which such a video will be released?
Assuming that your team created this ad to act as one of the antidotes to gender-based violence—and that increased market share is not your goal—be reminded that years of misogyny cannot be fixed by one advertising campaign.  
You need to do the work and take the time necessary to change your image.
If you want an easy fix, then recognise the clarity of your own misogyny, and use your profits to contribute to the many shelters for battered women. Take one dollar from each green beer you sell and contribute it to the shelters.  
Put up a countdown on your social media channels and challenge the nation to keep the donations rolling in; report the level of contribution to the nation on a quarterly basis and engage the many NGOs in working towards turning around the culture of violence. 
Challenge your parent organisation, which runs a psychological unit, to give free counselling to victims and perpetrators of domestic abuse—regardless of gender.
Being an alcohol company puts you in a difficult social space. Our love/hate relationship will continue. All we can expect is that you use your brand recognition and money to effectively alleviate some of our difficult problems, which you as a company unintentionally perpetuate.
There is one beer that, since 1988, has stopped production of its product a few times to package water in beer cans so as to help victims of natural disasters. Are you willing to show in a similar, tangible way that you are really committed to preventing domestic/gender-based violence? Or is this just window dressing for you—hoping your clientele is not savvy enough to see through it?
There is an epidemic of violence and gender-based violence plaguing this country and the Covid-19 pandemic has not helped.  As a matter of fact, one major alcohol company boasted that 2020 marked a 10-year record in its gross profits. 
It is time for the green campaign to move from speaking out against gender-based violence to putting your big money behind specific, effective programmes.