There is a thing that it seems will not go away. It is described in Toni Morrison's 'The Bluest Eye', in which she told the extremely painful story of the desire of Pecola to have the bluest eyes and blond hair.
Pecola's self esteem is destroyed by the arrival of a new girl in school named Maureen: 'a high-yellow dream child, who instantly became the popular child'. Morrison, a Nobel Prize winning author, helps us to understand the thing as now set out below:
"Black boys didn't trip her in the halls; white boys didn't stone her, white girls didn't suck their teeth when she was assigned to be their work partners. Jealousy we understood and thought natural—a desire to have what somebody else had; but envy was a strange new feeling for us.
"And all the time we knew that Maureen Peale was not the Enemy and not worthy of such intense hatred. The Thing to fear was the Thing that made her beautiful, and not us."
Some readers may sense that they have read my quotation of Toni Morrison before.  You are right. It was part of something I wrote in August 2016, triggered in part by what I was then reading in the papers which propelled me to fight Thema Williams' case.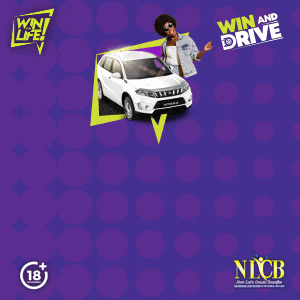 Thema Williams did not have the bluest eye when she was a victim of the entrenched biases of the officials of the Gymnastics Federation, ignored by the Trinidad and Tobago Olympic Committee (TTOC) and later by the current government, which carried on funding the victimising Gymnastics Federation.
Akiel Chambers, Galene Bonadie and all the other victims for whom I have spoken up for nearly two decades, also did not have the bluest eyes in the land.
When I first introduced Morrison's thing to readers, I wrote that the pieces quoted above from The Bluest Eye: "are an awesome example of the output of mental slavery. An insecure society like ours survives by putting aside the Thing on the surface in order to conduct relationships that cannot be avoided but secretly the Thing influences how we treat each other in many ways not necessary for the basic functioning of the society."
I continued: "The Thing lies at the heart of inequality of opportunity and the marginalisation of many of those who make wrong choices. We need to understand it and deal with it along with prevalent forms of abuse visited upon young men and women."
Now, years later, we have to stomach the reactionary contentions of those crossing broad bridges to nowhere trying to demean the Black Lives Matter movement and thereby demonstrate that the thing will not go away unless we make it.
There are also those trying to appropriate George Floyd's death to narrow, partisan Trini politics. These are revolting cuffs to the max.
Whatever the Road Map to Recovery Committee may recommend to be priorities post Covid-19, the human condition of citizens in lower reaches of the economy and other vulnerable citizens will not be easily alleviated.
I would expect to see recommendations directed to structural changes in the way our society is organised that are intended to reverse the inter-generational disadvantages that keep persons in a vulnerable state.
The activities of Community Development and Family Services Ministries have to go way beyond improving delivery of social support. Policies are needed to put vulnerable citizens in a more sustainable position in an attempt to reduce the need for social support.
Adverse social conditions are a principal reason why women and children are vulnerable and become dependent on social support systems.
Where are the policies to redesign the education system so as not to 'stream' children into perceived failure? Where are the policies to promote the learning of life skills to resolve family tensions without violence as the first response to 'correct' an errant child or to manners a female 'relative'?
The post George Floyd discussions are fundamentally important. Having failed to implement local government reform, are we listening to those current post-Floyd discussions that are focused on the shifting of budget dollars into community development through community governance?