So you had already mentally banked a cycling medal for Trinidad and Tobago at the Tokyo 2020 Olympic Games and today's news of an alleged doping violation made your stomach turn like a bad Ponche de Creme?
Yep. On Boxing Day night, the Pan American Games organisers sent word that they intend to recall an individual silver and team gold medal, awarded to the twin-island republic at its 2019 tournament—clearly people fraid 'caca-boil' even less than soucouyant these days!
Still, Mr Live Wire found three reasons for optimism for sport and cycling fans as well as 'Trinbagonians' who just like to win things—take a bow, 'bandwagonists'!
Former Trinidad and Tobago Cycling Federation president Robert Farrier does not believe Olympic organisers are that into the Pan American Games.
"The Pan Am Games is not an Olympic qualifier," Farrier told Wired868. "The Pan Am Championships and the World Cups—which were held after that event—were the qualifiers. So I am not sure how [the dope finding] will affect those events.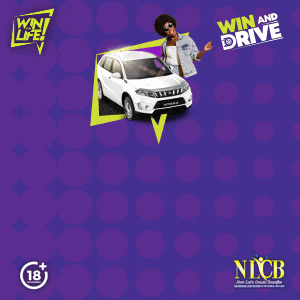 "The Federation will have to get clarification from the governing body, the UCI, to make sure …"
Local cycling analyst Gary Acosta largely agreed. He pointed out too that, after the Pan Am Games, the cyclist in question—Njisane Phillip was the silver medalist at the tournament—did not ride in the Keirin or the individual sprint at the subsequent events.
So, even if he is found guilty at the Pan Am Games and subsequent events, Team TTO will not be affected in their bid to compete in the Tokyo Keirin event at least. (Although, if—and only if—he also failed subsequent drug tests, Trinidad and Tobago's Team Sprint 20/20 ambitions will go the way of the ole $100 bill!)
If the potential impact on the Olympic points system sounds as complicated as a beauty pageant, well you're not the only one confused by this turn of events.
"Typically when something like that happens, the UCI lists the persons on provisional sanctions until the arbitration process ends," said Acosta. "But even today there was nothing from UCI, which makes it even more confusing as regards who is in charge of this process."
And that brings us to point number two: the Pan Am organisers clearly went full Mr Magoo on this particular 'crime scene'.
There is a certain rhythm, according to those in the know, to the investigation of a doping violation. There is the initial dope test, then an examination of the 'B' sample, followed by the appeal to Court of Arbitration for Sport and, lastly, the revelation that pandemic quantities of testosterone run in your family, the dog took your urine test by mistake or a cough remedy made you sprout a cape.
Pan Am Sports, according to the attorney for the cyclist in question, cleared the first hurdle and maybe the second before deciding—meh!—that will do. Sort of like writing a 'to-do' list and then going to sleep.

It means that while the guilt of the Trinidad and Tobago cyclist is still being questioned, there is no doubting the incompetence of the organising committee.
Trinidad and Tobago Olympic Committee (TTOC) president Brian Lewis pointed Wired868 to the relevant confidentiality clause, which stated: "The Results Management phase is confidential. ADOs (Anti-Doping Organisations) are encouraged to strictly limit access to, and disclosure of, information collected or processed during this phase solely on a need-to-know basis.
"Premature breaches of confidentiality could have serious consequences and result in significant legal claims being made by the person(s) affected."
Or, as sports attorney J Tyrone Marcus definitely did not put it: "Shut the f*** up and respect the process!"
"Pan Am Sports faces some significant issues because that communication is extremely premature and could very well nullify the process," Marcus told Wired868. "It is a very clear breach of the constitution and the results management process, because what they put in the public domain—and even what happens with the relevant medals—has not been decided.
"I don't know that they could have taken any action until the process is complete!"
So the Trinidad and Tobago public—and particularly the local sport media—can rest assured that our Pan Am Games silverware has not been repossessed. At least not yet!
And, finally, it is worth noting that no Trinidad and Tobago cyclist is being investigated for attempting to cheat the field by using a performance-enhancing drug.
Wired868 was informed instead that the cyclist tested positive for using … Eh … Well, the other thing that was de-criminalised this month. (Some store owners watch the old 'blue note' as though you are pointing a pistol at them!)
Attorney general Faris Al-Rawi decriminalised marijuana in Trinidad and Tobago on 22 December 2019. Let's just say that Pan Am Sports believe that a local cyclist beat Faris to the punch by about four months.
Allyuh think those cyclists sprinting in joke?!
Seriously though fellah … If iz true, don't take basket from no politician; tell Mary Jane to wait 'til after you're retired, please.
Olympics first nah. 20/20. Focus!