Cyclist Nicholas Paul and sprinter Michelle-Lee Ahye were yesterday named the Trinidad and Tobago Olympic Committee's (TTOC) 2021 Senior Sportsman and Sportswoman of the Year respectively at the TTOC's 27th Annual Awards Ceremony,  which was held online for the second successive year.
Ahye, who also copped the prestigious award in 2016, 2017 and 2018, finished ninth at the Tokyo 2020 Olympics where the 29-year-old athlete missed a place in the final by 'a few thousandths of a second'.
Paul, the current world record-holder for the Men's Flying 200m, received his second top male TTOC award after being similarly honoured in 2019. He also received the TTOC People's Choice Award for the third time, after also winning in 2018 and 2019.
In 2021, Paul's highlights were a second place finish in the 1km Time-Trial at the UCI Tissot World Track Cycling Championship in Roubaix, France in October, and sixth place in the Men's Sprint at the Tokyo Olympics.
Also rewarded for their efforts this year were swimmer Nikoli Blackman and 400m sprinter Rae-Anne Serville who copped the Junior Sportsman and Sportswoman of the Year awards respectively. Blackman has now lifted the prize in two successive years.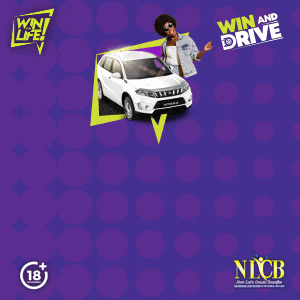 West Indies women's team vice-captain Anissa Mohammed also copped the Future is Female award while heptathlete and Tokyo 2020 Olympic long jump finalist Tyra Gittens was named the TTOC Sports Personality of the Year. 
Gittens earned special mention for her 'dynamic and energetic posts [that] have inspired a sizeable Instagram following'.
Veteran sports administrator and senior counsel Elton Prescott, a former TTOC executive member, was honoured with the Alexander B Chapman award for 'outstanding contribution to sport and Olympism, particularly in the promotion of Olympic ideals'.
Ironically, it was Prescott who originally proposed the idea of the Chapman award to the TTOC in 2009.
TTOC president Brian Lewis declared the theme of the awards ceremony as 'The Glass is not Half-empty' and he commended the nation's athletes for their perseverance in the face of the Covid-19 pandemic.
"They went to Tokyo 2020 in 2021 and gave their best," said Lewis. "They did not make excuses and, of course, they showed emotional stamina, physical stamina and mental stamina by facing their disappointments, their failures, their mistakes and the criticism of those who weren't in the arena, who did not have to overcome economic issues, lack of training issues, doubt tissues, death in their families and close circles. 
"And unlike many of their fellow citizens who disrobed and took off the robe of the Red, White and Black when the going got tough, they, our athletes who represented Team TTO, did not do that.
"[…] As you would have noted, by the end of the year they performed at World Championships and various international competitions bringing great joy and relief and a living example of the importance of bouncing back, of the importance of seeing the glass as not half-empty."
Minister of Sport and Community Development Shamfa Cudjoe also complimented the athletes for 'chasing their dreams relentlessly…  despite the many adversities and the myriad of uncertainties'.
"You flew in the face of the universe, revealing the true mettle of the Red, White and Black," said Cudjoe. "[…] You've offered us hope in the midst of these most difficult times and you've demonstrated what it truly means to be a positive force, to have an indomitable spirit, and to possess unconquerable faith."
In her TTOC Patron's Address, President Paula-Mae Weekes urged athletes to be as mindful of their mental health as they are of their physical well-being.
"They push their bodies to extremes, training all year round for a few minutes at a time of competition. They face injury, disappointment, burnout and the relentless expectation of the public," said Weekes, "all of which can have a deleterious impact on their mental health. Athletes, I encourage you to prioritise your emotional well-being; your mental health is as important as your physical health. 
"We are on the cusp of a new year, the ideal vantage point from which you can look back and appreciate small triumphs, even where you did not accomplish all your goals—and identify your errors, challenges and frustrations for the lessons they have taught you. 
"And a point also from which to look forward, committing yourself wholeheartedly to going faster, higher, stronger together."
International hockey referee Ayanna McClean, who officiated at the Tokyo Olympics, gave the feature address on a year that arguably tested the resilience of athletes like never before in this millennium.
"For athletes and the sporting world at large, there have been cancelled events, bubble formats and individuals withdrawing from tournaments mid-competition," said McClean, "and that seems to drain you and make you feel void and out of control. But actually, in our glasses are methods that helped us to foster a new focus and a more dynamic work ethic, a work ethic that brought sport back to where it is now. And it will continue to move us forward to pass where we were before. 
"You have trimmed and tailored your support groups to form an even tighter-knitted community for those who you can trust and lean on to remain standing firm. You've increased your resilience (last year's theme) which is something that is certainly needed at this time and you've gained confidence—the opposite of fear—that will force you to change for the better, evolve and grow."