A world record. The pinnacle for any sportsman because no one—ever—has gone as fast, as high, as far or lifted as much, in the history of mankind.
Trinidad and Tobago has a lot of medals in its proud sporting history, gold that belie its size relative to its competitors. But world records? That's another realm of greatness.
When young Nicholas Paul flashed across the finish line in Bolivia this morning to claim the new Flying 200m world record in a time of 9.100 seconds, it took T&T's sport into hitherto uncharted territory.
Here was a T&T sportsman taking the record for the most popular event in the sport—think of the cycling sprint as the equivalent of the 100 meters in athletics—up against nations with a hundred times the infrastructure and investment in cycling. And he has done it in a sport away from the traditional spheres of athletics, cricket and football.
Here is a young sportsman smashing a world record, who has been trained almost exclusively at home in Trinidad and Tobago. There are none of the 'finishing school' aspects and advantages of a US College system or a European academy; this is home-grown. It offers a glimpse of the possibilities that we are so wont to believe lie beyond our reach.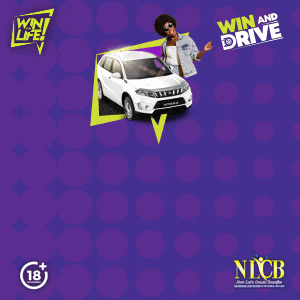 What makes it all the more remarkable was that the record was half-expected to be under threat from Paul. Over the past year he and his countrymen Keron Bramble, Njisane Phillip and Kwesi Browne have been making waves across the Western Hemisphere, easily capping the title of best in the Americas before taking things to a new level in 2019 with a series of times that are in the best ten ever recorded.
Earlier in the week their Team Sprint time, the second fastest ever recorded, raised global eyebrows—remember this is the year before the Olympics. Quietly but indubitably, their increasing stature has now placed them on the lips of coaches from the dominant cycling nations like Great Britain, France and Germany.
T&T coach Erin Hartwell, seeing the talent that he has been able to tap into, made a impassioned plea in July to corporate T&T to get involved and back their potential to make instances like this world record a reality.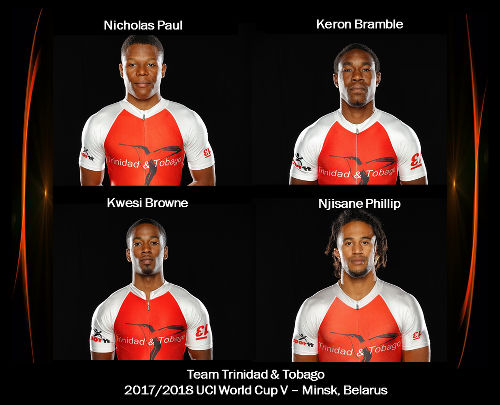 With less than a year to go before Tokyo 2020, there can be no more ample proof of the need to get behind these cyclists and give T&T the best chance of having a sport outside of athletics, contribute a gold medal to the TTOC's '10 gold by 2024' campaign.
In that regard, despite the financial challenges faced by the cyclists, kudos must go to the relevant government bodies that enable them to be full-time athletes through the Elite programme.
But consider the difference of the T&T team's approach with that of another nation. Team T&T is always uncertain as to whether they can attend World Cups across the globe. And, when they do, there is little time for acclimatisation because time away is money spent.
They cannot attend the same number of competitions to get accustomed to the riders who they will face at major Games. Nor do they have the benefit of high altitude camps or the level of scientific, nutrition and bio-mechanical support that nations seeking gold enjoy.
Cycling is highly technical and technology for getting both the rider and bike to world standard is expensive. While cyclists from other nations travel with a plethora of rider support, Trinidad and Tobago have a minimum of backroom support: a mechanic and coach.
And yet, they have just got on with it, dominated and still have room for improvement. In the past year, one good performance has spurred them onto another. Hartwell has created a culture of focus and an atmosphere of excellence and it should be held up as an example for the youth of T&T follow.
Paul's record was in the making because of the hard work put in by all concerned who each person fulfil his or her role towards the greater goal. Given the obvious metaphor for the country, it would have perhaps been more apt to have broken the Team Sprint record—remember, we now have the second fastest team time ever—but we'll take this one, for now!
The world class trailblazers like Roger Gibbon, Leslie King, Gene Samuel and Emile Abraham enabled this success as well. If the current crop of wheelmen face disadvantages in their quest for glory, those of yesteryear overcame unfathomable hurdles to simply compete on the world's stage, let alone bring home precious metal.  But because of their determination, this record is in many ways a fruition of their efforts.
For the immediate future, Teniel Campbell continues her remarkable trajectory across European cycling, giving the sport another aspect with the ascendency of a world class female.
An Olympic year brings out the best in athletes and micro-seconds will be found here and there to ensure every advantage. T&T, still in the process of qualifying for Tokyo, is now 'the little nation that could'—laying down markers against the big boys.
Applaud these guys, T&T, they are on a remarkable trajectory. Say it one more time: 'New World Record'!