As children, we all took a 'purge' during the August school vacations, but our mothers gave us an orange to take away the bitter taste.
Now we do not even have a sour orange as—according to Minister Franklin Khan, during his discussion of the latest twist in the Petrotrin saga—we swallow "the bitter pill… some of the realities we have to face in this new dispensation [since]… the Government is left with no other choice."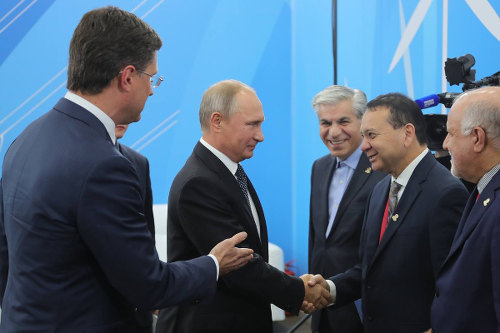 Economic ideas matter and financial ideas have strong political power. There has been a subtle magic at work that turns on the notions that 'there is no alternative' and 'unsustainable debt'.
'Our pain is caused by a drop of oil prices' is our way of avoiding blame. Trade unions are vilified since we do not identify the moments that brought us to this place.
The narrative of the CL Financial frolic in which some escaped a jail term with their assets, the mismanagement of our economy—due to unproductive spending, transfer of public wealth to a few, no savings in our Heritage and Investment Fund—and the disastrous capital investment programme at Petrotrin have been flipped.
It is the fault of greedy overpaid unproductive workers. If you cannot laugh, you will cry and not stop crying.
Two positions are advanced: 'the spending cuts may hurt but will foster economic recovery' and 'we are all in this together'. Neither is true.
Massive cuts in government spending do not automatically produce an expansion in the economy. The wealthy claim 'we are spending too much' without understanding that consumption buoys their asset values.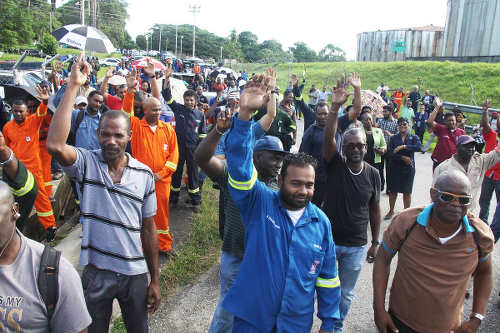 Suffering is a consequence of actions and policies and will not be alleviated by 'taking the medicine'. Deepening social inequalities with its discomfort and discontent do not affect the insulated wealthy. It is those who depend on 'unaffordable' public services and social protection programmes who suffer disproportionately.
Simultaneously, we are urged to 'do something about crime'. Repressive social control is part of the economic package. The rhetoric of criminalisation and punishment masks our lack of social provisions. We fuel the fear of crime, inflate and distort crime statistics—latest example is the Westmoorings drug bust value.
We put on the pseudo-scientific gloss of zero tolerance to lend an aura of professionalism and efficiency to corrupt police, magically transformed in the blink of an eye. We minimise the misdeeds wrought by capital—for example, the GHL share pricing debacle from the rights issue to NCB's takeover—while focussing on crimes against capital.
We talk about lack of productivity but not about lack of capital investment and poor human resource policies. As Paul Krugman said, "we may have given up on hope… but not on fear," as we seek to suppress public opinion.
We need to get our 'orange.' Our people must go back into employment as quickly as is possible. Youth training and improved shared information about job opportunities are essential.
If we do not transition in an orderly manner, we will have unending crises and political instability, regardless of who is in power.