Defending Pro League champions North East Stars could be suspended for the remainder of the 2018 season, due to their alleged failure to pay administrative fees for the competition.
Stars were scheduled to meet Terminix St Ann's Rangers yesterday afternoon in a bottom of the table clash at the Larry Gomes Stadium. However, the Pro League announced on Friday evening that the game was "cancelled", after Stars failed to meet a deadline to address their debt.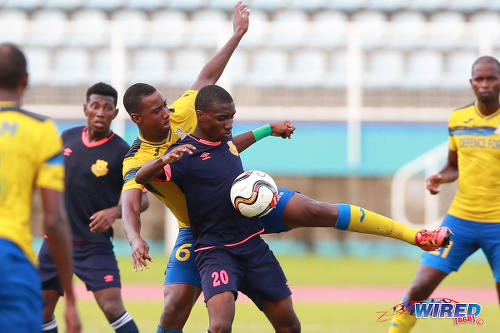 Pro League chairman Richard Fakoory, who is also the Rangers owner, said a decision regarding Saturday's aborted affair or Stars' status for the remainder of the season has not been made as yet.
"The game was cancelled until we sort things out with them but they have not been suspended or thrown out of the League," Fakoory told Wired868. "They are shareholders in the League, so we cannot just throw them out. All we can do is suspend them until they bring their finances up to date."
Fakoory explained that the League's ten member clubs are each required to pay TT$130,000 per season for refereeing and administrative costs. Eight of those teams—W Connection, Central FC, Point Fortin Civic, San Juan Jabloteh, Morvant Caledonia United, Club Sando, Rangers and Stars—received a TT$600,000 subvention from the Ministry of Sport in April. Police FC and Defence Force are already financed by taxpayers' money.

However, Fakoory said Stars' management, headed by owner Ryan Nunes and technical director Michael Awai, took the subvention and did not give a cent back to the League.
Nunes and Awai are in their first full season with the Stars outfit, which won the Pro League last year but are joint bottom now—as the administrators slashed the club's budget and effectively dismantled the title winning team. But it is the way that Nunes and Awai cut corners with fellow owners that caused the most discomfort for the Pro League board.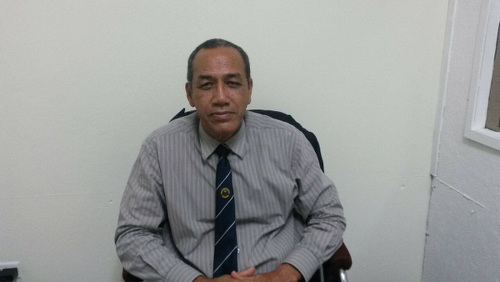 "Rangers and Sando paid the TT$130,000 while some are paying TT$15,000 a month but they feel should pay none," said Fakoory.  "They received the government subvention and I assume they have a sponsor, yet they don't feel they should contribute to referees and the running of the league.
"[…] All the clubs have paid something—although not all are up to date, as some are behind by a few months. They got two emails from us and ignored the first one; they don't even come to meetings…
"What kind of thing is that?"
Nunes did not respond to Wired868's request for comment. However, Stars head coach Zoran Vranes said his employers told him the Pro League owes the club TT$1 million in prize money for their success last season.
"I cannot understand," said Vranes. "How can they suspend [Stars] for not paying TT$75,000, when you are owing one million?"
Fakoory said he is confused by Stars' apparent position, as there was no prize money in the Pro League last season.
"They claim [former Stars owner] Darryl Mahabir told them they won the one million dollar first prize," said the Pro League chairman, "but Darryl said that wasn't true."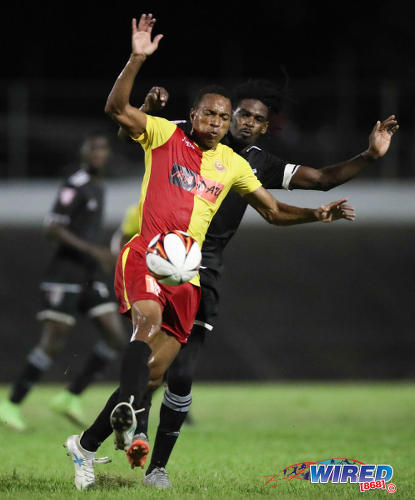 Former Stars head coach Derek King, who steered them to the League title last year, confirmed that the club knew they were not playing for prize money.
Fakoory said he has asked all 10 club owners to meet at 10am on Tuesday to discuss the issue. It is not an official board meeting but an attempt to find an amicable solution.
"We are in November and the League started in June, so it has been five months now," said Fakoory. "We have Pro League staff who haven't been paid and referees are saying they will not officiate if they don't get their money. How can they not feel like they have to contribute to the League's survival?
"[…] I am 11 years in the Pro League now, I can't let my investment go down the drain. Who can't understand that? We want the League to run.
"So I am hoping that on Tuesday, Nunes comes out so I can ask him to his face: 'are you in, or are you out'?"
Stars are due to represent the Pro League in the Concacaf Club Championship in 2019, based on their 2018 success with a different coach, playing squad and ownership set-up. However, Fakoory suggested the current financial impasse could feasibly lead to sanctions, which might deny Stars that privilege.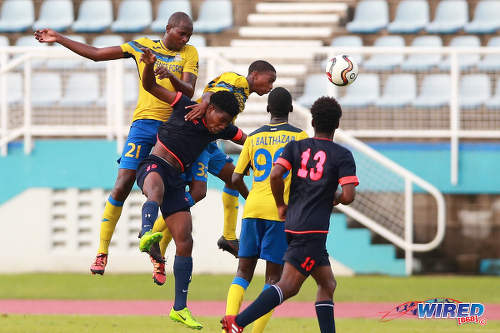 In 2017, Stars were captained by Elton John and included World Cup 2006 midfielder Densill Theobald and international senior or youth team players like Yohance Marshall, Rundell Winchester, Kevon Goddard, Kishun Seecharan and Akeem Garcia in their line-up.
Their 2018 team-list is less illustrious but still boasts of former 2009 Under-20 World Cup custodian Glenroy Samuel and ex-Soca Warriors winger Hayden Tinto. Vranes, who was born in the old Yugoslavia, coached Trinidad and Tobago at senior and youth level and led the two island republic at two FIFA World Youth Cups in 2007 and 2009.