The Ministry of Sport and Youth Affairs has identified W Connection and Point Fortin Civic as the two Pro League clubs who are yet to submit relevant information to the government—including audited financial statements—so as to make themselves eligible for funding.
Minister Shamfa Cudjoe has so far refused to approve the release of funds until all eight clubs—excluding Defence Force and Police FC—send the relevant paperwork through to the government.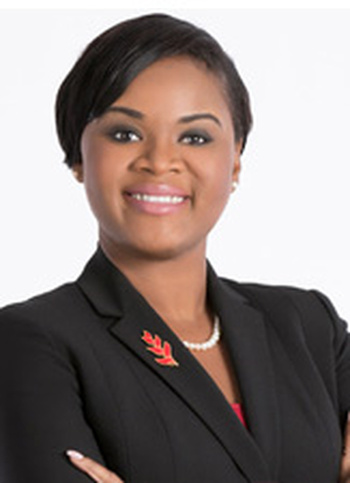 The information requested by the Sport Ministry, on 7 June 2018, included audited financial statements, a strategic and business plan and an annual report of its operations. The 2018 Pro League season was supposed to kick off on 27 July but was since twice postponed due to financial issues.
However, the government has softened its stance and is now prepared to offer subventions to the Pro League's compliant clubs.
"The Ministry of Sport and Youth Affairs remains resolute in its pledge to support the Pro League, and is mindful that the 2018 season is scheduled to begin shortly," stated an unsigned release from the Ministry's Communications Unit. "Disbursements would be made ONLY to the Clubs that have complied with the Ministry's and SPORTT's funding requirements.
"The Ministry reminds all sporting bodies that it is in their best interest to comply with the Ministry's guidelines as it relates to eligibility for accessing government funding.
"Such compliance is important for the maintenance of the transparency, accountability and integrity of sport as an industry, and helps to build the investor confidence as we strive to expand our network and attract corporate sponsorship."
However, W Connection's failure to provide the Sport Ministry with the relevant information arguably raises question marks over the Trinidad and Tobago Football Association's compliance drive.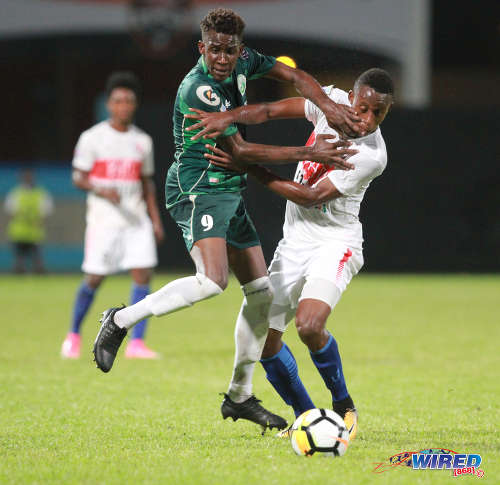 "W Connection FC indicated that their auditor was out of the country and SPORTT should receive their audited financial statements by 3 August 2018," stated the Sport Ministry release. "Point Fortin FC is yet to submit a response."
Point Fortin's failure to meet the requirements might not come as a surprise, after the organisation—which is headed by former Trinidad and Tobago international stand-out, Steve David—repeatedly failed to satisfy a TTFA checklist to become compliant and, on 21 April 2018, were given a new deadline of 31 December 2018 to sort their business out.
Ironically, Point Fortin were kept within the TTFA fold—despite not complying with FIFA's rules—in an effort by football stakeholders to be as "inclusive" as possible. But now, Civic's disorganisation apparently threatens to drag their fellow clubs down with them.
[dfp-ad]
Connection's failure to submit the relevant information to the Sport Ministry is more mystifying, since TTFA general secretary Justin Latapy-George declared that the "Savonetta Boys" were compliant since 31 March 2018.
Pro League chairman Richard Fakoory confirmed that Sport Minister Cudjoe requested the same information which teams provided to the TTFA earlier this year.
"That is correct, […] they want to know everything that TTFA and FIFA asked for," Fakoory told Wired868. "The clubs [with the exception of Point Fortin] were all compliant back then and it can't be [that the Sport Ministry is asking for financial information] for 2018 because 2018 isn't completed yet.
"We gave in the same thing to the Ministry that we gave to the TTFA. Maybe your source of funding might be different and you may have a new project in mind but that is the only thing that can be different to me."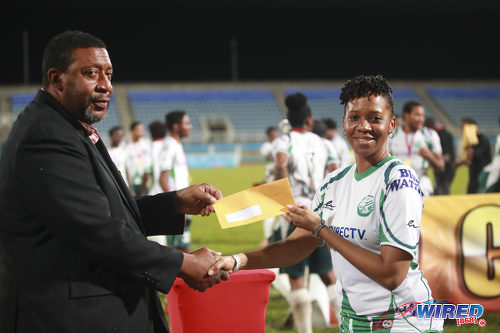 TTFA president David John-Williams is the owner of W Connection while his daughter, Renee John-Williams, is the club's current chairperson. Renee's administrative career has also been on an upward trajectory of late, as she recently served as an instructor at Concacaf team management courses in the Caribbean.
Wired868 asked Renee why, after two months, has her club been unable to provide the Sport Ministry with the same information that was handed in to the TTFA in March. At the time of publication, the Connection chair had not yet responded.
However, Latapy-George, who said he saw all club information submitted to the TTFA in March, suggested the Ministry of Sport may have wanted financial statements that were more updated that those required by the TTFA's audit and compliance committee.
"Remember the clubs were asked to submit financial statements for 2016 but, because of the many extensions, they ended up submitting them in 2018," Latapy-George told Wired868. "So maybe it is the Sport Ministry wanted more updated accounts."
Fakoory, whose St Ann's Rangers club recently swapped sponsors as Terminex replaced MIC-Institute of Technology, said Connection and Civic promised to meet the Sport Ministry's requirements by today.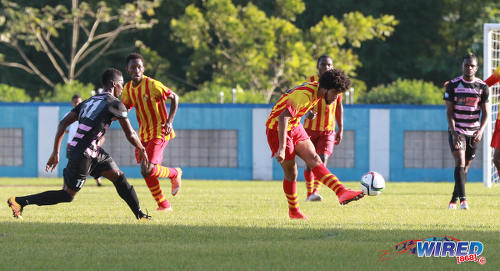 However, regardless of the outcome of that impasse, Fakoory vowed that the Pro League season will start on Friday 10 August—even if they do so without all 10 clubs.
"We will start on August 10; jump high, jump low," Fakoory told Wired868. "Those clubs that cannot work without getting subventions; then sorry for them—they will have to take a back seat.
"I know everyone is struggling right now and even businesses are struggling. But this is the Pro League; you have to have money to be in the Pro League. The government alone can't do it for you."
The Pro League, as the Sport Ministry pointed out today, existed without financial support from the government between 2002 and 2004. The Ministry of Sport and Youth Affairs eventually became involved in 2005 with what should have been a five-year deal to help the football competition gain self-sufficiency.
"In an effort to promote professional football while at the same time assist in building technical capacity in the discipline of football," stated the release, "the Government of Trinidad and Tobago through the Ministry of Sport and Youth Affairs took a decision to the provide financial support to the professional and semi-professional football leagues in Trinidad and Tobago for a period of four (4) years, commencing in 2005, with the sum of $3-Mn. and reducing thereafter at the rate of 25% per annum."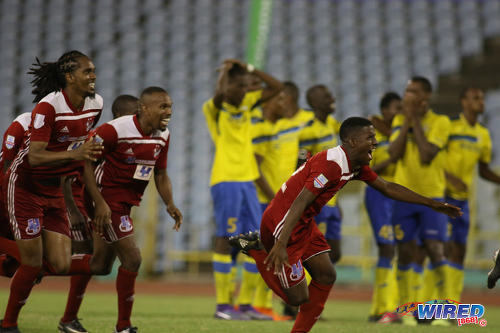 Instead, 13 years later, taxpayers have spent a total of TT$76,341,875 on the Pro League competition, which remains on the brink of financial ruin.
On 26 April 2018, the Trinidad and Tobago cabinet approved a fresh three year deal worth TT$11.1 million to the Pro League, which would again be disbursed on a sliding scale, with an annual reduction of 25 per cent each year.
The payments to the eight Pro League cubs—North East Stars, Central FC, W Connection, San Juan Jabloteh, Club Sando, Morvant Caledonia United, St Ann's Rangers and Point Fortin Civic—were to made as follows:
Year 1: TT$600,000 per club = TT$4,800,000 for 8 clubs
Year 2: TT$450,000 per club= TT$3,600,000 for 8 clubs
Year 3: TT$337,500 per club = TT$2,700,000 for 8 clubs
On 7 June 2018, the Ministry of Sport and Youth Affairs requested the relevant financial information from all eight Pro League clubs. The dates in which this information was provided to the government are as follows:
12 July 2018: Club Sando FC, St Anns Rangers
16 July 2018: Central FC
20 July 2018: Caledonia AIA
21 July 2018: North East Stars
23 July 2018: San Juan Jabloteh.
Up to the time of publication, neither W Connection nor Point Fortin Civic had complied with the government's request.