World Cup 2018 ends today and I have discerned some lessons of general application.
Not many in this region would have foreseen that France and Croatia would be the two teams in the final. Even fewer would have foreseen that Argentina, Brazil and Germany would have failed as early as they did. The glamour boys all gone in a flash almost as quickly as Neymar dives.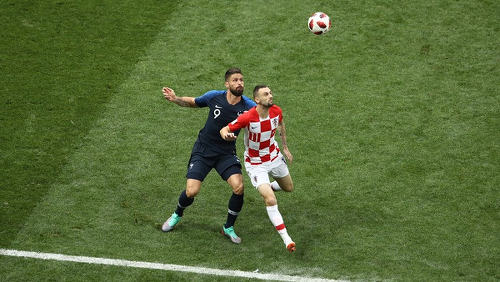 There was a noticeable change in the overall character of the World Cup, in this edition of it. Celebrity status, or at least the unjustified privilege that celebrity status brings, temporarily died in World Cup 2018.
The Video Assisted Referee (VAR) has undoubtedly made the penalty and offside decisions fairer and thereby also made the results fairer. VAR has mitigated the effects of celebrity antics and celebrity pressure on referees.
Teams who worked together, not having always to defer to a celebrity player, performed well, effectively endorsing the axiom: "Talent is nothing if you can't learn to play together." Bonding as a unit, putting the team above the saga boy, was a hallmark of all of the semi finalists.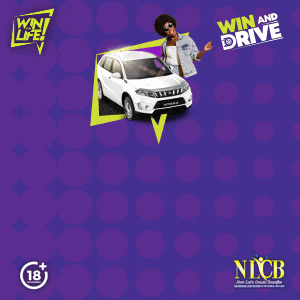 The former Argentina player and scorer of a goal when Argentina beat West Germany in 1986, Jorge Valdano, writing World Cup commentary in the UK Guardian, described his admiration for Uruguay's down to earth attitude and its contrast to the melt down of Argentina.
He wrote: "I feel admiration every time I see the first team to encounter footballing glory living with such extraordinary normality. Extraordinary and normality might seem mutually contradictory terms, but in this case and in these times they go together because remaining so normal having reached a footballing level this high is an almost heroic feat. And this is a subject worth pursuing."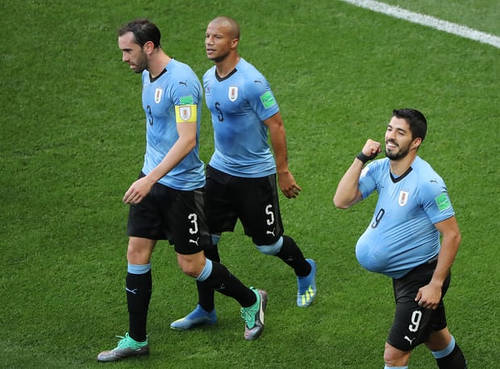 To put Valdano's reference in context, Uruguay, a nation of 3.4 million, won the first World Cup in 1930 thereby being the first nation "to encounter the footballing high." Uruguay won again in 1950 and has thirteen World Cup appearances and the most Copa America titles—fifteen.
Valdano continued: "Given that more than one team departed the World Cup because of the sin of frivolity, afflicted by something approaching vanity, Uruguay posed a question: could it be that humility is more important than we think?"
Does our Trinidad and Tobago, a population of 1.3 million, have the capacity to think more about humility and focus less on who is suddenly an "icon" or "legend"; or, six months before the Carnival season, on who looking hot in a Carnival costume, particularly at a time when any citizen can be gunned down anywhere, any time and there is no justice or accountability?
Have we noticed, or are we conditioned not to notice, that Carnival costumes for 2019 and deadly bullets recently shared the same prominent space in the media in a macabre juxtaposition of fantasy and reality?
While on the subject of humility, it is also worth noting that none of the four managers of the semi-finalists were self-proclaimed "special ones".  In fact, we saw these less celebrated managers putting resources like Paul Pogba to better use than the use to which he is normally put under the care of his club's "special one".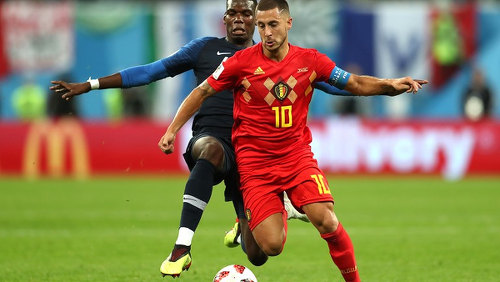 A word about England: In horse racing terms, they arguably, "didn't try" in the group game against Belgium. They ducked Brazil and got lucky when Sweden gave them an easy game, but as soon as they were tested by Croatia they failed.

Today, we will see France, a team fortified by the very diversity against which political leaders and citizens, including football supporters, discriminate.
Croatia, the opponent, emerged as a separate nation in 1991, many of its players war-scarred from the break up of Yugoslavia. Luca Modric, captain, endured a brutal childhood and lost relatives in the ethnic cleansing civil wars of that time.
When our politicians frivolously misuse the phrase ethnic cleansing they disrespect the triumph of the human spirit exemplified by Modric and the charismatic Kylian Mbappé, who has reportedly emerged from a difficult Paris neighbourhood.
They should seek to sustainably elevate the disadvantaged rather than perpetuate dependency on their shoddy political manipulation.