Belgium majored in minors at Saint Petersburg today, as they won one of the least meaningful matches in any competition: the third-placed play off. The "Red Devils" defeated England 2-0, which, ironically, was the second time the two teams met in a quasi-competitive fixture at the Russia 2018 World Cup.
There was considerable speculation that both teams were happy to lose when they met in their final Group G outing last month; and there were a combined 17 team changes between the pair for that affair.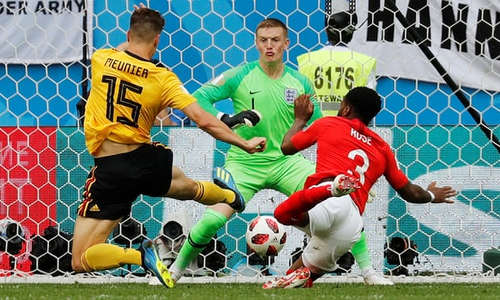 Belgium won 1-0 and England embarked on what promised to be the easier half of the knockout draw. Still, both paths led to the third place match-up—making their farcical first round contest about as "life altering" as a trip to the ballot box.
Ironically, today's fixture was again partly overshadowed by an arguably more meaningful—or at least more memorable—contest: the race for the 2018 Golden Ball and Golden Boot gongs.
Remarkably, England captain Harry Kane started the day in pole position for both award.

The FIFA Golden Ball prize, ostensibly for the best player of the competition, is heavily weighted by Man of the Match awards during the tournament. And, although that should make the final choice a less subjective affair, it is notable that no player from the winning World Cup team has snapped up this individual accolade since Brazil's Romario in 1994—ironically, before the new selection policy anyway.
The Golden Ball winners since then were Brazil's Ronaldo (1998), Germany's Oliver Kahn (2002), France's Zinedine Zidane (2006), Uruguay's Diego Forlan (2010) and Argentina's Lionel Messi (2014).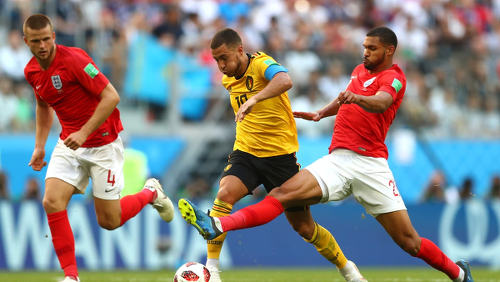 Before kick off today, Kane's three MoM prizes at Russia 2018 were joint level with Croatia captain Luca Modric's. Could Kane be the best player at the Russia World Cup? One could argue that he was not even England's best player, as defender Harry Maguire, goalkeeper Jordan Pickford and flanker Kieran Trippier consistently put in high level performances.
Still, Hazard might have validated FIFA's process somewhat with his third Man of the Match prize today, as he capped another sharp showing with his team's second goal against the "Three Lions"—after flanker Thomas Meunier put Belgium ahead in the fifth minute.
At present, Real Madrid are believed to be readying a deal worth more than one billion TT dollars to bring Hazard to Spain, as the replacement for outgoing legend-in-his-own-lifetime, Cristiano Ronaldo.
It will not be easy to look past Hazard's lights when talk turns to the Russia World Cup's most outstanding individual player. And surely only a scintillating final performance by Modric or the France duo of Kylian Mbappé and Antoine Griezmann—the French pair have two MoM awards each—could deny the Belgian now.
Mbappé, by the way, is a shoo-in for the Best Young Player prize, which goes to the best player at the tournament who is aged 21 and below.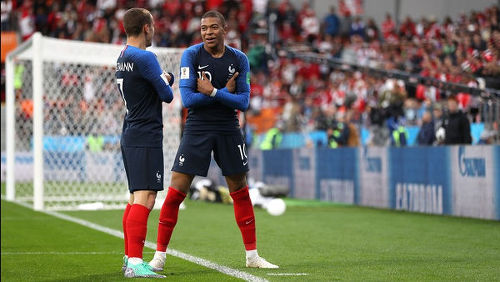 The other presumably distant contenders for that honour are Senegal right back Moussa Wagué, Brazil forward Gabriel Jesus, England attacker Marcus Rashford and Nigeria goalkeeper Francis Uzoho.
The Best Young Player award at the past five tournaments went to England's Michael Owen (1998), USA's Landon Donovan (2002), Germany's Lukas Podolski (2006), Germany's Thomas Muller (2010) and France's Paul Pogba (2014).
The Golden Boot prize for the World Cup tournament's highest scorer seems settled, though.
Kane's six items—three penalties, two close range headers from set pieces and one Ruben Loftus-Cheek shot that went in off Kane's heel—has him two goals clear of the pack, despite the fact that he is on a three game scoring drought at present.
Giant Belgium forward Romelu Lukaku, who had four goals at kick off, was in a great position to chase Kane today. Instead, he spent an hour running after his own first touch before coach Roberto Martinez replaced him.
An England player only once managed the World Cup's Golden Boot prize before; and that was Gary Lineker, who also managed six goals at the 1986 World Cup—30 years ago!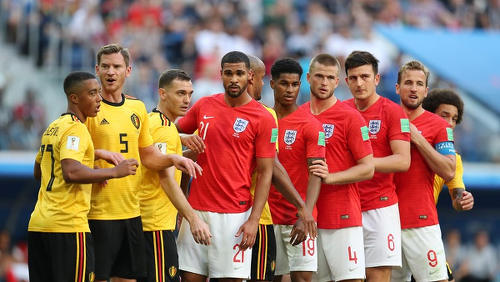 Griezmann and Mbappé still have a shot but, to get it, one from that duo would need the only World Cup final hattrick since England's Geoff Hurst in 1966.
As if tomorrow's final between France and Croatia needed any more sub-plots…
2018 World Cup
Third-place 
(Saturday 14 July)
Belgium 1 (Thomas Meunier 5, Eden Hazard 82), England 0, Saint Petersburg;
Final
(Sunday 15 July)
France vs Croatia, 11am, Moscow.